Following Wednesday's clashes between Houthi militias and forces loyal to ousted President Ali Abdullah Saleh in Sanaa, commanders in Saleh's party called supporters to take up arms in their areas and towns and prepare for confrontations with the Houthis to rid the country of their "evils and schemes."

Saleh's party, the General People's Congress, slammed the Houthis in a statement issued Wednesday and described them as mercenaries and merchants of war and held them responsible for Wednesday's clashes which it described as "a coup" and an act "that undermines partnership between them."
Sources said that Houthi militia forces raided the homes of Saleh loyalists in Sanaa.
Furthermore sources added that rocket launchers were used in the clashes between Saleh loyalists and the Houthis.
The statement said hundreds of armed Houthi militiamen raided al-Salah mosque and fired RPG rockets and hand grenades inside the mosque and besieged the guards.
Meanwhile, sources said Republican Guards in support of Saleh killed dozens of Houthi members and seized seven of their vehicles while Houthi militias, which came from different Yemeni areas, seized control over Al-Sabaeen Square where they are currently camping in preparation for the festival they will hold later on Thursday for the occasion of the prophet's birthday.
ALSO READ: Saleh's party slams Houthi-affiliated groups, says they are 'mercenaries'
Sources close to both Saleh and the Houthis said mediations to defuse tensions failed as Houthi militias continue to besiege the houses of Saleh and his family in the areas of Hadda, al-Siyasi neighborhood and Algeria street.

The mediation committee is trying to communicate with the coup commanders after it failed in containing tensions on the ground, sources added.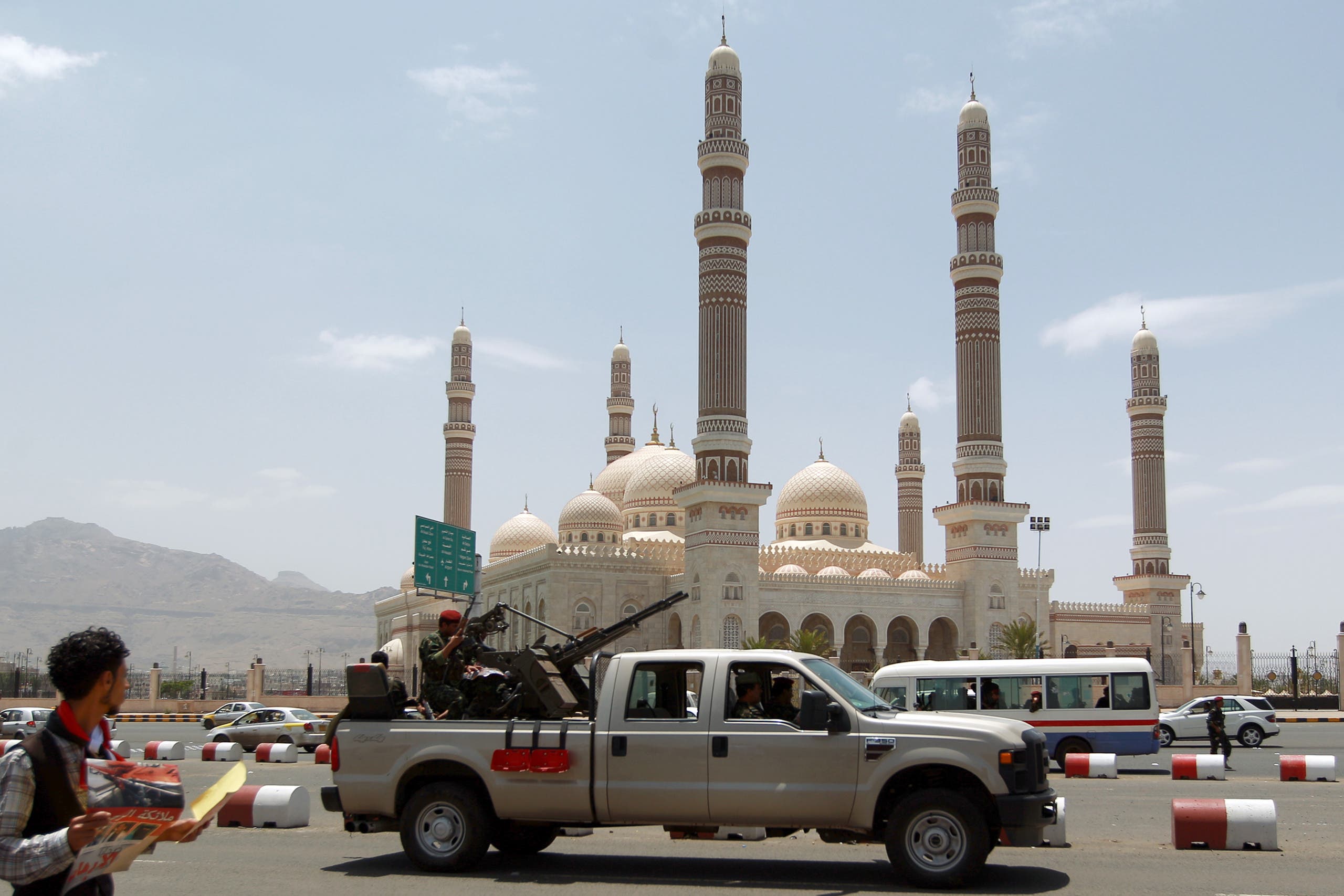 Earlier reports
It was reported on Wednesday that at least 15 people were killed after deadly clashes broke out between forces loyal to deposed President Ali Abdullah Saleh and armed groups of the Houthi militias in southern Sanaa.
A correspondent for Al Arabiya reported that the clashes began in the vicinity of Saleh Mosque south of the Yemeni capital. The clashes continued for hours, and have expanded to include other areas of the capital, killing and wounding several on both sides.
ALSO READ: Yemeni army says at least 70 Houthis killed in strikes north of Sanaa
Informed sources said the clashes broke out after the guards of the Houthi mosque were prevented from put surveillance cameras over the minarets of Saleh mosque to monitor the area.
Meanwhile, forces of the Republican Guard clashed with armed groups of Houthi militias who were trying to storm the home of Brigadier Tariq Mohammed Abdullah Saleh, brother of the deposed president.
Local residents said clashes continued sporadically in the neighborhoods surrounding the house. The streets in which the clashes are taking place have been closed, amid talks of mediators trying to contain the situation.