Saudi Crown Prince Mohammed bin Salman visited the Saudi Aramco Research Center in Houston on Saturday, as the third week of his tour of the United States comes to an end.
The Aramco visit focused on the Saudi oil giant's research agenda in the US.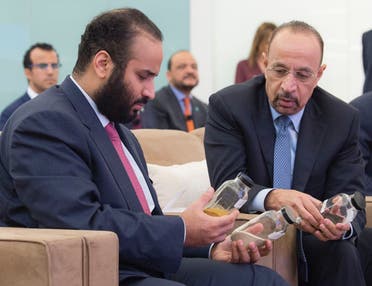 The Crown Prince was briefed by Saudi energy minister Khalid al-Falih as he watched a presentation on Aramco's fields of research and its global technology network.
He was also briefed on Aramco's research focus and its highly energy efficient car engine technology.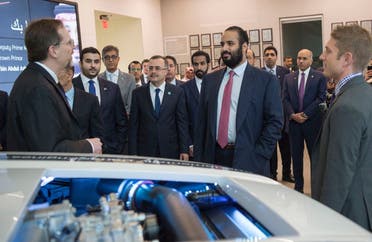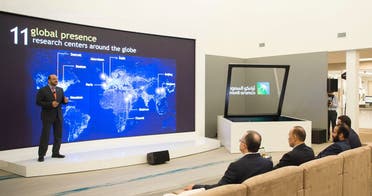 During his visit, the Crown Prince inspected Aramco laboratories and met with staff.
Aramco CEO Amin al-Nasser presented a commemorative gift in the form of a patent certificate obtained by the company for using its innovative technology to convert crude oil to chemical products without refining operations.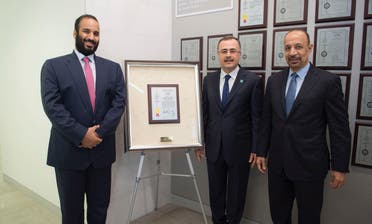 The Crown Prince addressed the researchers, saying the wonderful work they do "will bring good to the world."
MORE PICTURES