Secret UN report reveals North Korea attempts to supply Houthis with weapons
North Korea has not stopped its nuclear and missile programs and has been trying to sell weapons to Yemen's Houthi militia, according to a confidential UN report seen by Reuters news agency on Friday.
The report said North Korea is in violation of United Nations sanctions and is cooperating militarily with Syria.
The six-month, 149-page report by independent experts monitoring the implementation of UN sanctions was submitted to the Security Council North Korea sanctions committee late on Friday.
"(North Korea) has not stopped its nuclear and missile programs and continued to defy Security Council resolutions through a massive increase in illicit ship-to-ship transfers of petroleum products, as well as through transfers of coal at sea during 2018," the experts wrote in the report.
The report said that experts were investigating efforts by the North Korean Ministry of Military Equipment and Korea Mining Development Trading Corporation (KOMID) to supply conventional arms and ballistic missiles to Yemen's Houthi group.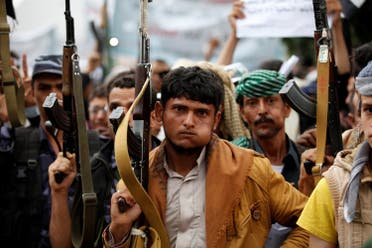 A country, which was not identified, showed the experts a July 13, 2016 letter from a Houthi leader inviting the North Koreans to meet in Damascus "to discuss the issue of the transfer of technology and other matters of mutual interest," according to the report.
The experts said that the effectiveness of financial sanctions was being systematically undermined by "deceptive practices" of North Korea.
(Reuters)