UAE's historic space mission: SpaceX astronauts blast off
UAE astronaut Sultan al-Neyadi successfully blasted off into space on Thursday in what will be the Arab world's longest space mission.
The spacecraft lift-offed from NASA's Kennedy Space Center in Florida on Thursday shortly before 9:40 a.m. GST, NASA said on its live feed, amid an eruption of cheers at NASA's Space Control. The Falcon rocket illuminated the night sky as it headed up the East Coast.
Nearly 80 spectators from the United Arab Emirates watched from the launch site as astronaut al-Neyadi — only the second Emirati to fly to space — blasted off on his mission
The capsule is now traveling at about 7,500 km per hour.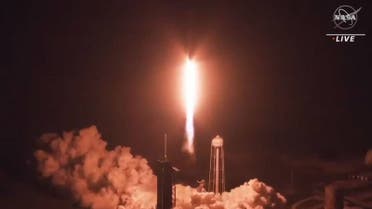 NASA confirmed shortly after 9:50 a.m. that the Dragon carrying the astronauts and the Falcon 9 separated as planned. Shortly after, al-Neyadi sent a message from space on the live feed, saying: "Thanks to my parents, my family, thanks to our leadership...thank you for everyone who trained us and got us ready for this mission."
Half a world away in Dubai and elsewhere across the UAE, schools and offices broadcast the launch live.
"Welcome to orbit," SpaceX Launch Control radioed, noting liftoff occurred four years to the day after the capsule's first orbital test flight. "If you enjoyed your ride, please don't forget to give us five stars."
The four-man crew should reach the International Space Station (ISS), orbiting some 250 miles (420 km) above Earth, about 24-and-a-half hours after launch, early on Friday morning.
For all the latest headlines follow our Google News channel online or via the app.
UAE President Sheikh Mohamed bin Zayed Al Nahyan praised the successful launch of the space mission, state news agency WAM reported Thursday.
He said: "The participation of Emiratis in this mission is seen as a step closer towards achieving our vision of ensuring a better future for generations and strengthen their participation in building the future."
Sheikh Mohammed bin Rashid Al Maktoum, Ruler of Dubai, said the mission furthered the ambitions of the UAE in the space sector.
"Our ambition in exploring space sciences is limitless, and we are keen to strengthening our position in this promising sector."
Hamad Obaid Al Mansoori, chairman of the Mohammed Bin Rashid Space Centre (MBRSC), said the UAE's latest venture into space would be history-making.
"As we venture into the depths of space, we carry with us the hopes and dreams of our nation, and the determination to make history. Today, we celebrate not just the successful launch of the longest Arab space mission in history, but the realization of a vision that will inspire generations to come."
"We are highly grateful of our wise leadership whose constant support is a source of strength and inspiration for the team to constantly take on new challenges. Our mission through these scientific endeavors is to keep the UAE flag flying high and be at the forefront of countries contributing to scientific achievements."
NASA and SpaceX gave the green light for the launch date on Wednesday after resolving a technical issue with the Falcon 9 rocket that prevented the first Crew-6 launch attempt on Monday.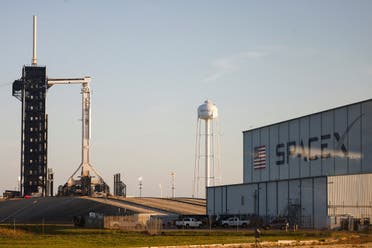 The ground issue was with an ignition fluid known as triethylaluminum triethylboron (TEA-TEB), which is used to start the rocket's Merlin engines.
A clogged filter was preventing the fluid from being properly filled into the necessary compartments.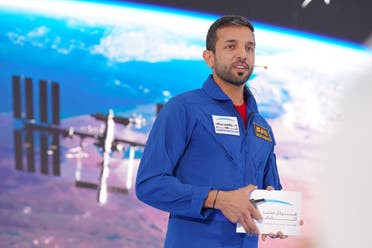 "After a thorough review of the data and ground system, both NASA and SpaceX teams identified a clogged filter on the ground as the cause. SpaceX teams replaced the filter, purged the TEA-TEB line with nitrogen, and verified the lines are clean and ready for the next launch attempt," said NASA.
The Crew-6 launch is carrying two NASA astronauts, Mission Commander Stephen Bowen and Pilot Warren Hoburg, along with the UAE's al-Neyadi, and Roscosmos cosmonaut Andrey Fedyaev, who will serve as mission specialists for a space station science expedition.
Al-Neyadi's family, including his father and some of his six children, watched him blast off to space on Thursday.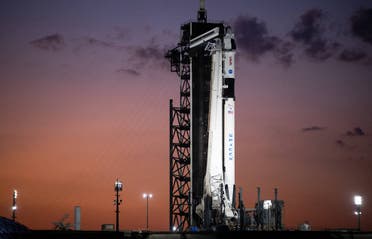 The six-month science mission will see experiments ranging from human cell growth in space to controlling combustible materials in microgravity.
The mission marks the sixth long-term ISS team that NASA has flown aboard SpaceX since the private rocket venture founded by Elon Musk - billionaire CEO of electric car maker Tesla Inc and social media platform Twitter - began sending American astronauts to orbit in May 2020. This Dragon is named Endeavour.
Al-Neyadi, 41, is only the second person from his country to fly to space and the first to launch from US soil as part of a long-duration space station team.
Salem al-Marri, Director-General of Dubai's Mohammed Bin Rashid Space Center (MBRSC), said long-duration space missions play a crucial role in "advancing our understanding of space and our ability to explore and utilize it in the future."
He added: "With the successful launch of the UAE's second manned space mission and the longest Arab space mission in history, we have proven that our aspirations and the will to achieve them are limitless. Congratulations to Sultan al-Neyadi and the entire team behind the mission, who have worked tirelessly to make this historic moment a reality. We are looking forward to the 180 days on board the International Space Station."
The UAE already has a spacecraft orbiting Mars, and a mini rover is hitching a ride to the moon on a Japanese lander. Two new UAE astronauts are training with NASA's latest astronaut picks in Houston.
Saudi Prince Sultan bin Salman was the first Arab in space, launching aboard shuttle Discovery in 1985. He was followed two years later by Syrian astronaut Muhammed Faris in a mission launched by Russia. Both were in space for about a week.
Al-Neyadi will be joined this spring by two Saudi astronauts going to the space station on a short private SpaceX flight paid by their government.
"It's going to be really exciting, really interesting" to have three Arabs in space at once, he said last week. "Our region is also thirsty to learn more."
He's taking up lots of dates to share with his crewmates, especially during Ramadan, the Muslim holy month which begins this month. As for observing Ramadan in orbit, he said fasting isn't compulsory since it could make him weak and jeopardize his mission.
The ISS, about the length of a football field and the largest human-made object in space, has been continuously operated for more than two decades by a US-Russian-led consortium that includes Canada, Japan and 11 European countries.
Read more:
Last-minute technical problem keeps SpaceX rocket, astronauts grounded
UAE announces details of first long-duration Arab astronaut mission
Emirati astronaut Sultan al-Neyadi grapples with Ramadan fast while in orbit