Qatar's new Emir Sheikh Tamim bin Hamad al-Thani made his first address to the nation on Wednesday ensuring that his country is committed in cooperating with Arab states within the framework of the Gulf Cooperation Council (GCC).
In his speech, Sheikh Tamim praised his father, Sheikh Hamad bin Khalifa al-Thani, who voluntarily abdicated as emir on Tuesday.
"My father handed over power when he was at the peak of his success," the emir said.
Sheikh Tamim outlined some of his policies, one was renewing Qatar's support for the Palestinian cause and the right for Arab people to demand their freedoms.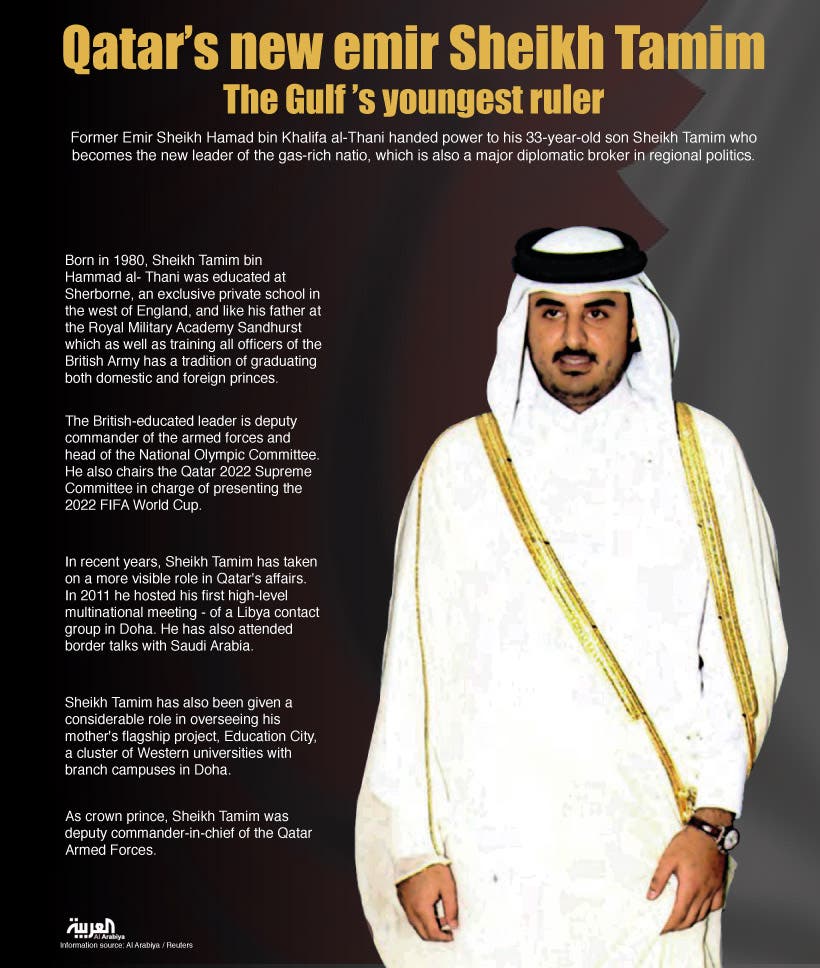 Meanwhile, Sheikh Abdullah bin Khalifa bin Nasser al-Thani replaced Sheikh Hamad bin Jassem al-Thani as prime minister, Qatar announced on Wednesday, adding that Hamad Atieh was appointed as the new defense minister with Khaled Atieh as the foreign minister.
Sheikh Tamim inherits a Gulf state that under his father's rule developed into a political and economic powerhouse with multi-billion-dollar investments across the world.

Under the outgoing emir, Qatar played a role in Middle East affairs massively out of proportion to its size, becoming a major backer of the Arab Spring uprisings in both Libya and Syria.
(With AFP)