Egypt's MB announce plans to mark anniversary of 2011 revolt
Marches will be organized on Jan. 20 as Mursi supporters plan to protest in prominent areas of Egyptian cities
As the third anniversary of Egypt's 2011 revolution nears, Egypt's al-Watan newspaper daily published the Muslim Brotherhood's plans to mark the day.
The plan dubbed "liberating, enabling and maintaining popular will" was drawn up on Nov. 24 and will be implemented on Jan. 4, ahead of the Jan. 25 anniversary of the uprising which led to the ouster of former President Hosni Mubarak.
Marches will be organized across Egypt and will be held under the slogan "the free Egyptian will, defeating the coup and the return of legitimacy," associated with the return of Islamist President Mohammad Mursi who was ousted by the military in July.
Marches will also be organized on Jan. 20 as Mursi supporters plan to protest in prominent areas of Egyptian cities, including Tahrir Square and Rabaa al-Adawiya square in Cairo.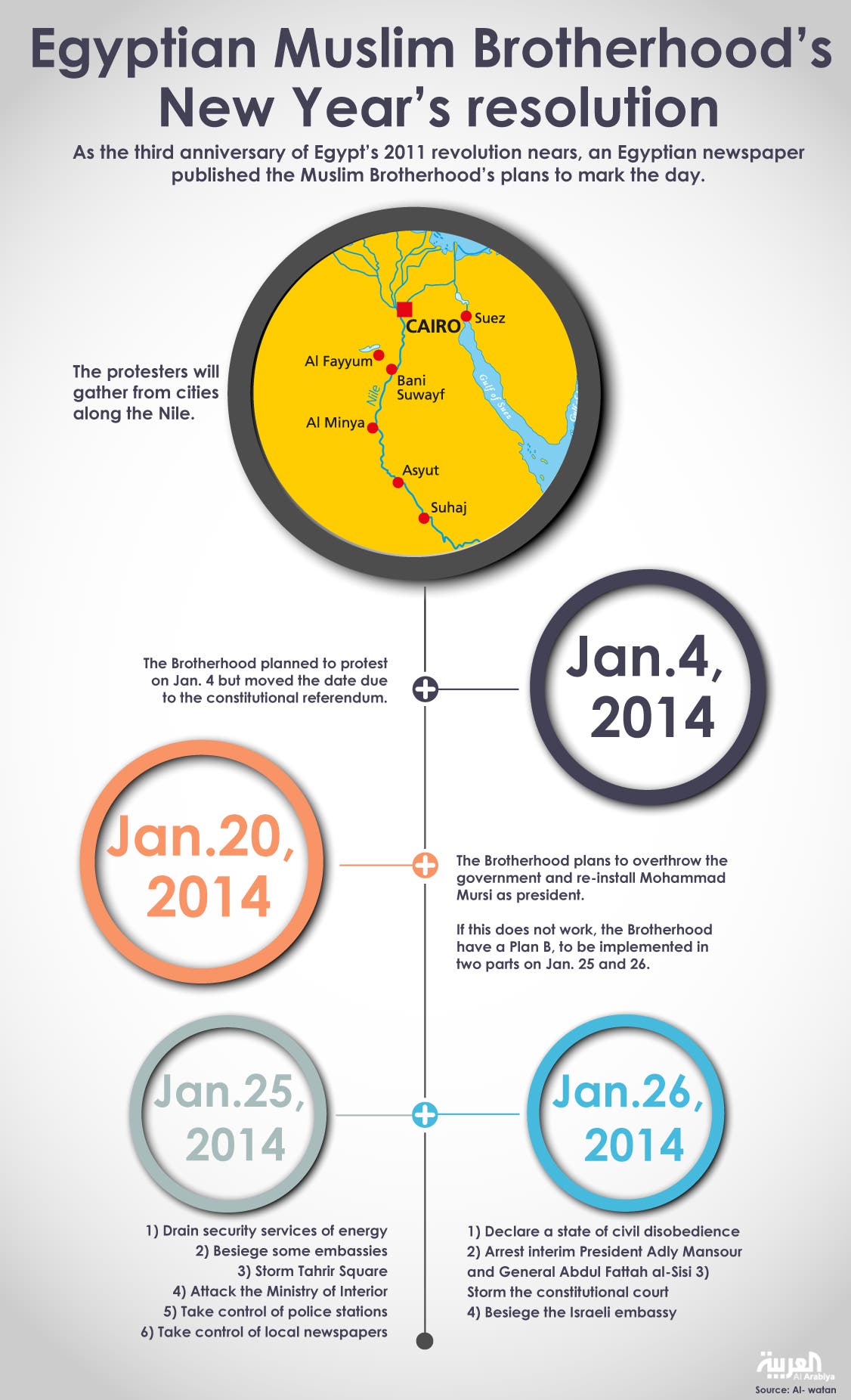 Protesters will call for their demands to be met and warn that if they are not met, the rest of their plans will be implemented in two stages. The first will begin on Jan. 25 and includes exhausting security apparatuses, besieging some embassies and storming Tahrir Square, the iconic birthplace of the 2011 revolution.
The second stage of the plan will be to storm the interior ministry, gain control of police stations and storming the Media Production City, the newspaper reported.