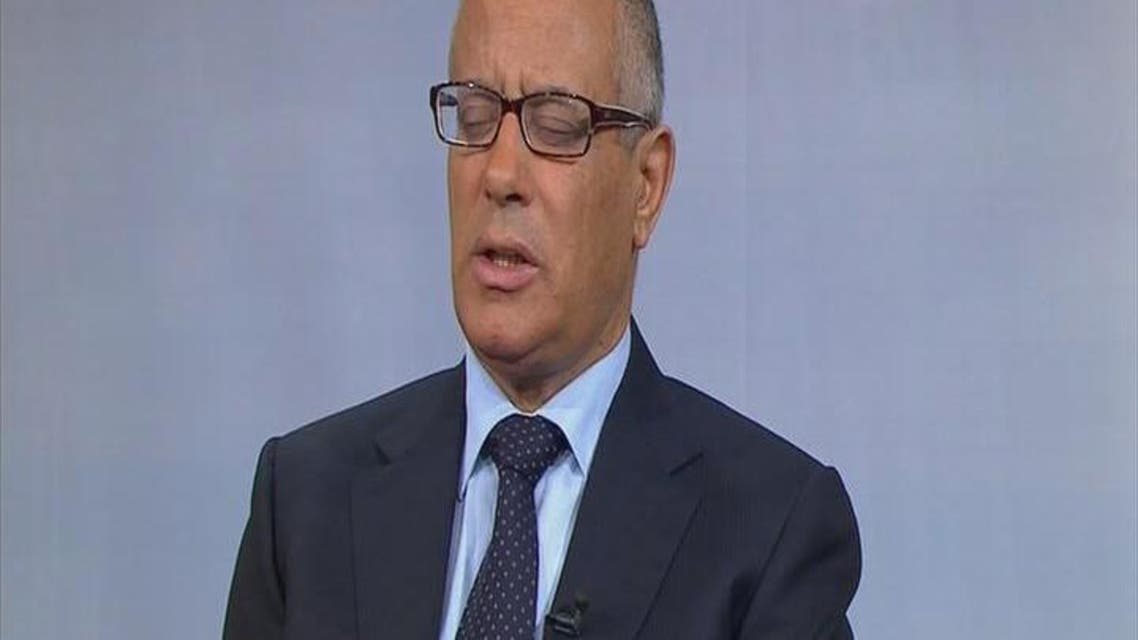 Ex-Libyan PM: there are political coalitions who want delayed elections
Ousted premier Ali Zeidan says the Muslim Brotherhood wants to control Libya
Ousted Libyan Prime Minister Ali Zeidan told Al Arabiya News channel in an interview aired Saturday that there are political coalitions that seek to delay elections.
Among these political coalitions is the Muslim Brotherhood, which wants to be in control over Libya, Zeidan said.
In February, Libya's parliament has reached consensus on holding early elections following popular pressure after it had extended its mandate that ended on Feb. 7.
The 200 members of the General National Congress (GNC) were elected in July 2012 for a term of 18 months and tasked with leading the country's transition after the 2011 uprising.
But earlier this month, it decided to extend its mandate until December despite opposition from Libyans.
Libyans have been critical of the body's inability to halt the country's slide into further instability.
Zeidan said the main reason why he left the country was the security situation.
He rejects to be in power even if he was offered, and is ready to face any accusations thrown at him.
On Tuesday, the Libyan parliament voted to oust Zeidan amid anger at his government's failure to stop eastern rebels from independently exporting oil.
Zeidan was replaced temporarily by the defense minister Abdallah al-Thinni. Parliament head Nuri Ali Abu Sahmain said the assembly will support Thinni and will not obstruct his work.