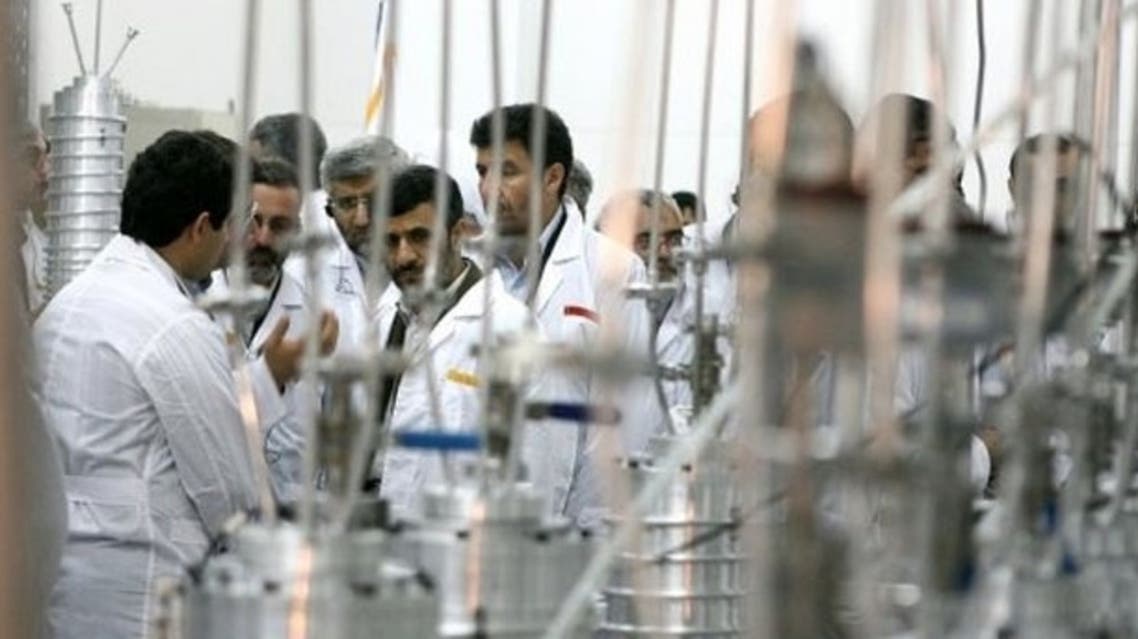 U.S. imposes new sanctions on Iran's nuclear program
The sanctions target networks linked to Iran's nuclear and missile programs
The United States imposed new sanctions Friday on more than 25 people and companies linked to Iran, stepping up pressure over Tehran's controversial nuclear program.
The Treasury Department said the sanctions target individuals and entities under Iran-related authorities that are involved in Iran's missile and nuclear programs, efforts to evade international sanctions and support for terrorism.
The U.S. move comes as the United States and five other global powers are working with Iran to strike a comprehensive agreement under which Tehran would curb its nuclear activities in exchange for an easing of economic sanctions that have crippled its economy.

The U.S. Treasury Department said it was targeting the people and firms, including Iran's Asia Bank, Meraj Air and Lissom Marine Services LLC, a shipping firm, for a range of violations, including helping Iran's missile and nuclear programs, evading prior sanctions, or supporting terrorism.

In a parallel move, the U.S. Department of State imposed sanctions on four firms it said were helping Iran's nuclear program, a UAE-based firm working with Iran's shipping sector, Goldentex FZE, and an Italian firm, Dettin SpA, it said was working with Iran's petrochemical industry.

"Our actions today and since the start of the (nuclear) talks are consistent with our commitments under the Joint Plan of Action, which provided limited relief of certain sanctions in exchange for Iranian steps that halted its nuclear program and rolled it back in key respects," Caitlin Hayden, spokeswoman for the National Security Council, said in a statement.

The United States and some of its allies suspect Iran is using its civilian nuclear program as a cover to develop atomic weapons. Iran denies this, saying that its program is solely for peaceful purposes.

Six major powers and Iran failed to meet a July 20 deadline to negotiate the comprehensive nuclear deal. The six, a group comprising Britain, China, France, Germany, Russia and the United States known as the P5+1, have agreed to extend the deadline to reach a comprehensive agreement until Nov. 24.
The next talks are expected in mid-September.

Other companies targeted include Turkey-based Pioneer Logistics and Thailand-based Asian Aviation Logistics, which Treasury said helped the sanctioned Iranian airline Mahan Air evade restrictions on getting aircraft material.
[With AFP and Reuters]