ISIS claims Italian consulate car bomb in Cairo
The car bombing exploded outside the Italian consulate in Cairo, killing one person and wounding at least four others
The Islamic State of Iraq and Syria (ISIS) group said it exploded a deadly car bomb Saturday outside the Italian consulate in Cairo, warning Muslims to stay away from such places, SITE Intelligence Group reported.

"Soldiers of the Islamic State in Cairo were able to detonate a parked booby-trapped vehicle laden with 450 kg (990 pounds) of explosives at the headquarters of the Italian consulate," the U.S.-based security monitor quoted an ISIS tweet as saying.
"We advise Muslims to stay away from these security dens, because they are legitimate targets for strikes of the mujahedeen," the statement added.
The car bomb exploded outside the Italian consulate in Cairo on Saturday morning, killing one person and wounding at least four others, an Al Arabiya correspondent reported, citing security sources and witnesses.
The blast, which shook the building in downtown Cairo, occurred at around 6.30 a.m. local time.
Medics at the site of the blast told Agence France-Presse that the explosion wounded two policemen stationed outside the consulate and three passers-by without identifying which was killed.
In reaction, Egypt's prime minister said "we are at war" and that the world should unite against "terrorism."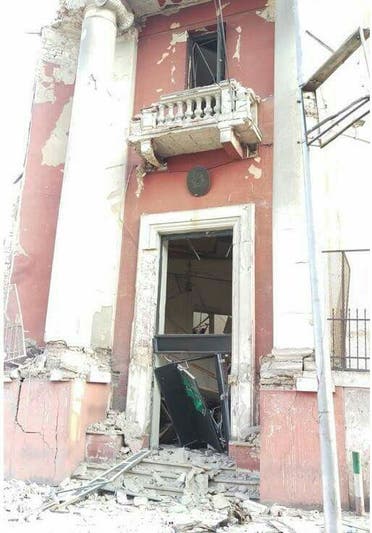 Meanwhile, Italian Prime Minister Matteo Renzi said "Italy knows that the fight against terrorism is an enormous challenge."

"We will not leave Egypt to stand alone. Italy and Egypt will be together in the fight against terrorism and fanaticism," added Renzi, who also spoke with Egypt's President Abdel Fattah al-Sisi.
The Italian foreign minister also said his country will not be intimidated by the deadly bombing of its consulate.

"Bombing against our consulate in Cairo, there are no Italian victims," Gentiloni tweeted shortly after the attack that left one person dead. "Our thoughts are with the people affected and with our personnel. Italy will not let itself be intimidated."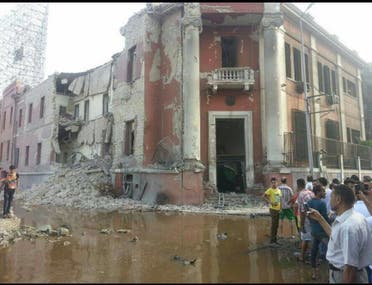 The blast partially destroyed the facade of the consulate building. There was no immediate claim of responsibility for the explosion. Islamist militants seeking to topple the government have claimed responsibility for roadside bombs and suicide bombing attacks.