Live bullets, settler attacks wound 77 Palestinians
Israeli police announced Sunday that Palestinians will be banned from accessing Jerusalem's Old City for two days
Clashes with Israeli security forces and Jewish settlers have left 77 Palestinians wounded from both live rounds and rubber bullets over the past 24 hours, the Palestinian Red Crescent said Sunday.
The toll included 18 wounded from live rounds and 59 from rubber bullets, Red Crescent spokeswoman Errab Foqaha said.
Another 139 have been treated for tear gas inhalation and six for injuries sustained in beatings by soldiers or settlers, she said.
A series of clashes have broken out in Jerusalem and the occupied West Bank with tensions high following two Palestinian attacks that killed two Israelis and wounded a child.
Israeli police announced Sunday that Palestinians will be banned from accessing Jerusalem's Old City for two days after the twin attacks on Israelis which also left the perpetrators dead.
The move will affect the vast majority of Palestinians in annexed east Jerusalem who do not live inside the Old City, meaning that only Israelis, tourists, residents of the area, business owners and schoolchildren will be able to enter, they said.
The ban came after a Palestinian man who wounded an Israeli in a knife attack on Saturday evening was killed by police, just hours after another Palestinian killed two Israeli men, police said.
Netanyahu calls for punitive home demolitions
Prime Minister Benjamin Netanyahu said Sunday Israel was "waging a fight to the death against Palestinian terror," and ordered tough new measures after the recent events.

"These steps include, among others, speeded up demolition of terrorists' homes," he said in a video address distributed by his office.

Netanyahu had convened his ministers of defense and internal security and top security officials immediately after landing back in Israel Sunday from delivering a speech to the U.N. General Assembly.

He said he instructed them on steps "to prevent terror and deter and punish the attackers.".

They would also include broader use of detention without trial for suspects, further reinforcement of security forces in Jerusalem and the occupied West Bank and restraining orders keeping unspecified "inciters" away from the flashpoint Al-Aqsa mosque compound, which he called by its Jewish name of Temple Mount.

The latest death occurred when the Palestinian man stabbed a passerby on the street in west Jerusalem before being shot dead by police.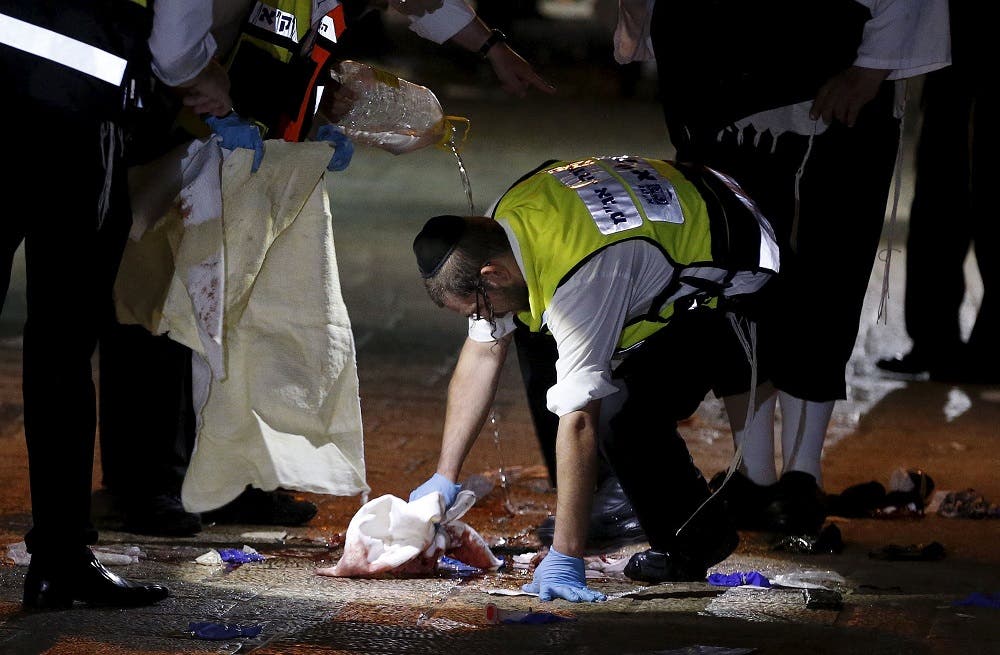 The United States condemned the attack which killed the two people and injured two others in Jerusalem's Old City.

Washington "strongly condemns all acts of violence, including the tragic stabbing in the Old City of Jerusalem today," State Department spokesman John Kirby said in a statement.

"We are very concerned about mounting tensions in the West Bank and Jerusalem, including the Haram al Sharif/Temple Mount, and call on all sides to take affirmative steps to restore calm and avoid escalating the situation," he added.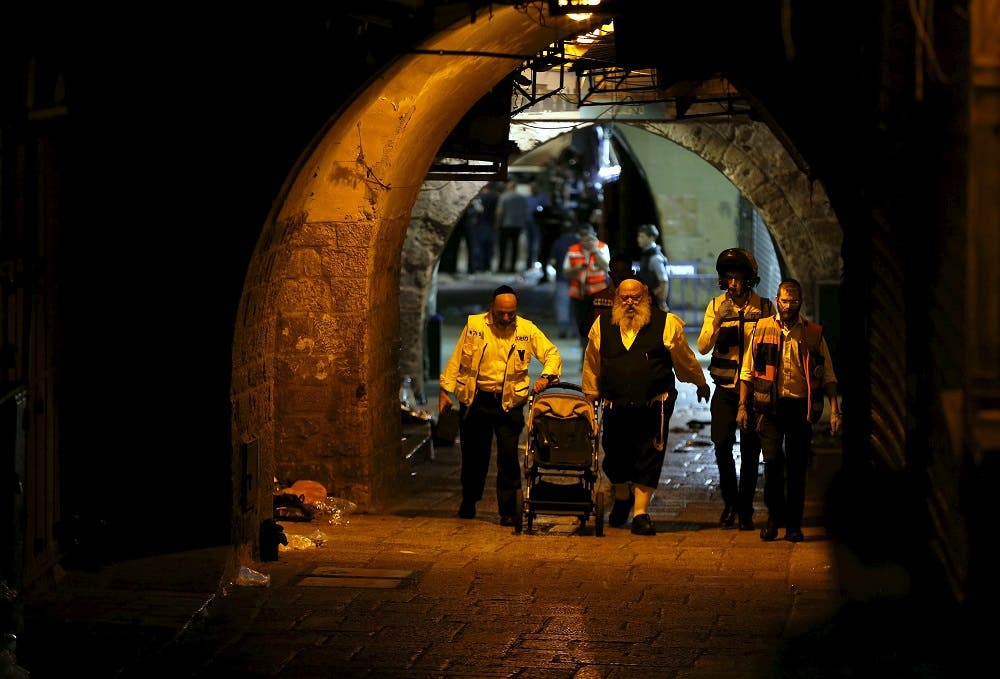 A Palestinian said to be an Islamist killed two Israeli men and injured a woman and a toddler in a knife and gun attack in Jerusalem Saturday, in a fresh escalation of violence.

The attack in the Old City came with Israeli security forces on alert after recent clashes at the city's flashpoint Al-Aqsa mosque compound and the murder in the West Bank of a Jewish settler couple in front of their young children.