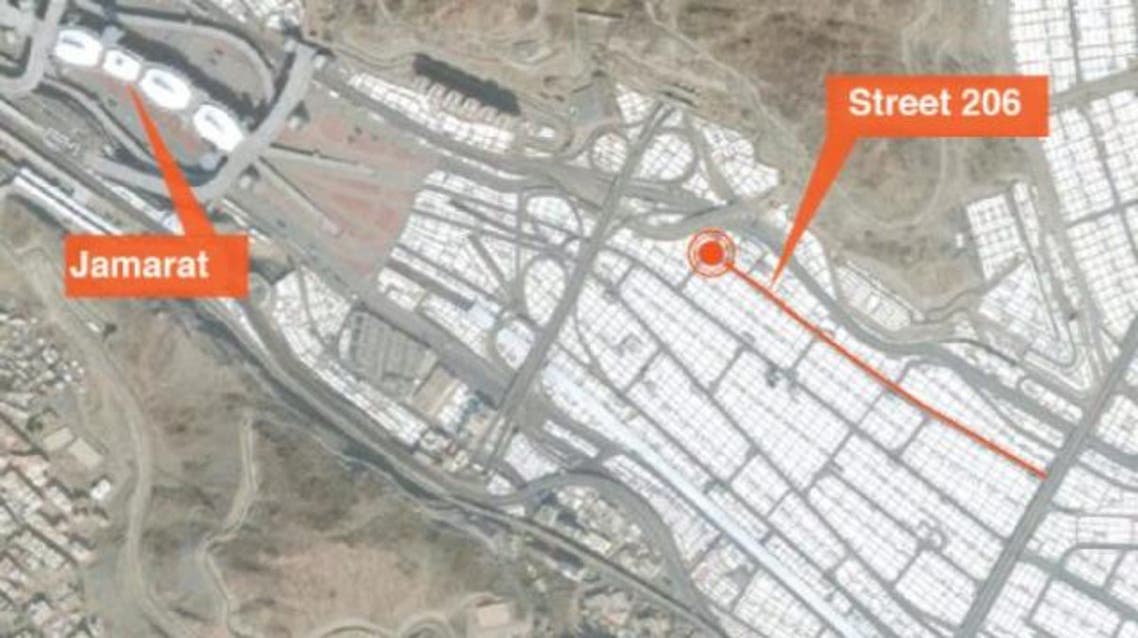 Hajj stampede area to become a direct road to Jamarat site
Pilgrims using this new road will not have to cross any intersections and will directly access the Jamarat area
A street numbered 206, which was the scene of stampede that killed hundreds of pilgrims during last year's hajj, will be made a direct road to the Jamarat (stoning of the devil) area to avoid any overcrowding of pilgrims.
Quoting informed sources, Makkah Arabic daily said on Sunday that pilgrims using this new road will not have to cross any intersections and will directly access the Jamarat area.
The sources said the project, which is being implemented by the Authority for the Development of Makkah and the Holy Sites, will be completed on September 2.
They said a number of tents which block the road will be dismantled and shifted to another area in Mina which has become spacious after government offices were relocated outside the tent city.
On the other hand, temperature in the tents in Mina will be brought down from 33 degrees Celsius to 21 degrees during the year's hajj thanks to a new type of air conditioner developed by an Australian company.
The company was contracted by the Public Investments Fund (PIF) of the Finance Ministry which has been responsible for the installation of the air conditioners.
This article was first published in the Saudi Gazette on May 23, 2015.