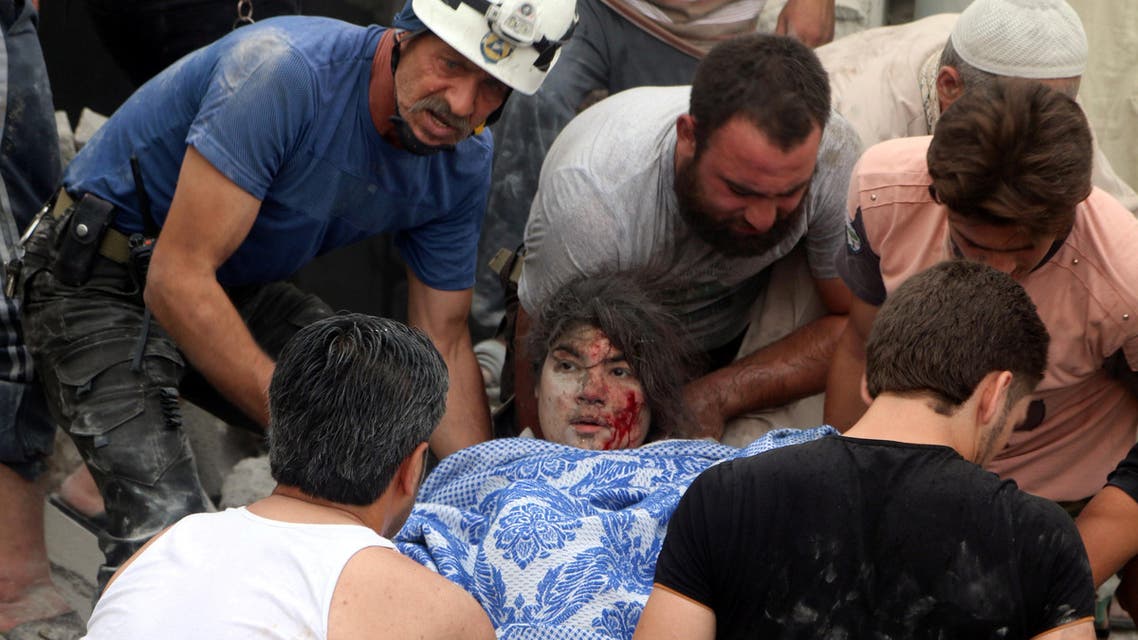 Over 60 killed on Syria ceasefire's last day
Fighting has continued since the truce was announced on Wednesday, particularly in and around Syria's second city of Aleppo
More than 60 civilians were killed by shelling and air strikes in the northwest of Syria, a monitoring group said, hours before the end of a shaky ceasefire for the Eid al-Fitr holiday.
Fighting has continued since the truce was announced on Wednesday, particularly in and around Syria's second city of Aleppo, with deaths on both sides of the divided city.
Thirty-four civilians, including four children, were killed and 200 others wounded by rebel shelling in regime-held areas, the Syrian Observatory for Human Rights said.
State news agency SANA gave a lower toll of 23 dead and 140 wounded, accusing the rebels of violating the ceasefire.
Aleppo -- Syria's pre-war commercial capital -- has been divided between the pro-regime west and the rebel-held east since mid-2012.
An AFP correspondent in the city's east said that regime air strikes and rocket fire had also targeted opposition neighborhoods on Friday.
Six civilians including three children died in regime air raids on a rebel-held area on the route to Castello.
The army has been pressing its advance to retake the rebels' sole supply route to the city in heavy fighting.
"The rebels' violent shelling comes as a response to the advance of regime forces towards the Castello road", Observatory chief Rami Abdel Rahman said.
The Syrian army on Thursday advanced within firing range of the supply route, effectively cutting off the last supply routes to rebel-controlled areas.
The road wraps around Aleppo's eastern and northern edges then leads into rebel-controlled territory north of the battered city.
Meanwhile in the Al-Qaeda-held town of Darkush, near the Turkish border, at least 22 civilians were killed and dozens wounded by air strikes, the Observatory said.
"The toll of the attack is now 22 people, including a child and seven women," said Rahman, updating an earlier toll.
The Observatory had no immediate word on who carried out the strikes but said it was likely either the Syrian government or its ally Russia, rather than the US-led coalition.
Darkush is held by Al-Qaeda affiliate Al-Nusra Front and allied rebel groups, which control the northwestern province of Idlib.
More than 280,000 people have been killed and millions displaced since Syria's civil war erupted with the brutal repression of anti-government protests in 2011.
A 72-hour nationwide ceasefire -- announced by the army to mark the end of the holy month of Ramadan -- ended at midnight (2100 GMT Friday).