Men fleeing E Aleppo forced to fight with Assad
Men who fled Eastern Aleppo are forced to shave and immediately join the Syrian army in the battle against FSA
Over 4,000 males who fled Eastern Aleppo into Syrian regime-held territories have been forced to join regime forces, activists inside Syria are saying.
According to Karam Alhamad, a Syrian activist based in Turkey, the men were forced to shave and immediately join the army in the battles against the Free Syrian Army.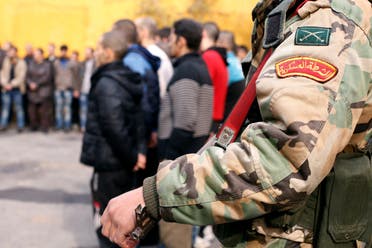 Hadi Abdullah, a Syrian media activist and journalist who is based in Syria, told Al Arabiya English that most of the males who have fled to regime-held cities are being detained, and that most of them are being forced to join the army to fight.
According to Hadi, six were killed today during battles they were forced to join on Monday.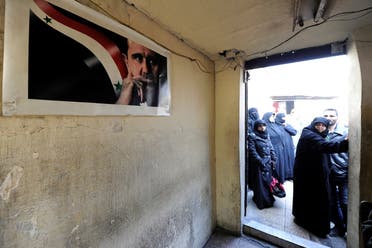 He said that the ones forced to join are being thrown into the battlefield without any sort of military training.
Hadi said that activists inside of regime-held areas in Aleppo have validated the news that many of the people coming into those areas have been detained and forced to join the army.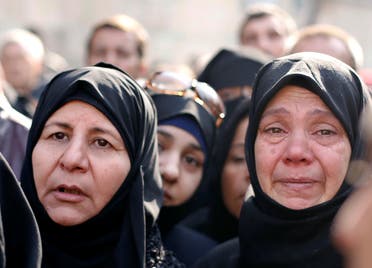 "The Syrian regime would not provide routes for the besieged civilians in rebel-held areas to flee to the outskirts of Idlib or Aleppo. They were only allowed to go to regime-held cities," he said.
A Russian news agency has also published pictures of males who were forced to join Assad forces after fleeing Eastern Aleppo.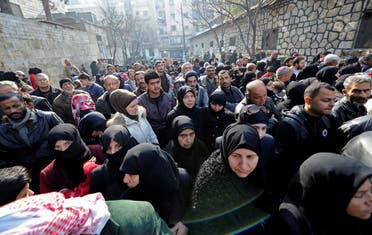 Hamdi Sweid, a fighter with the Free Syrian Army, told Al Arabiya English that if anyone refuses to join the army will either be killed or detained and tortured till death.
He said that there is no age limit for males to join the Syrian army.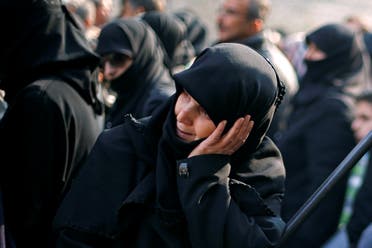 Sweid said anyone who is capable of holding a weapon, is being forced to fight besides the army.
According to the Syrian Observatory for Human Rights, more than 10,000 civilians have fled the eastern parts of Aleppo in the past 24 hours to regime-controlled areas.