Syrians working for international NGOs go on strike over Aleppo
A protest was held in front of the Russian Embassy in Istanbul and a group of activist staged a sit-in at the OCHA Office
Syrian staff working on international programs have decided to go on strike after the regime raided Eastern Aleppo on Monday, reportedly committing mass executions and burning civilians alive.
With the regime forces making ruthless advances in Eastern Aleppo, and the UN confirming that executions were indeed committed, Syrian employees, activists, and members of INGO's and international programs protested in Istanbul and Gaziantep.
A protest was held in front of the Russian Embassy in Istanbul and a group of activist staged a sit-in at the OCHA Office for Humanitarian Affairs in Gaziantep.
Syrian regime forces and sectarian militias on Monday carried out nearly 200 executions in Aleppo, which included women and children, according to eyewitnesses from within the city, Al Arabiya News Channel reported. A firing squad from Bashar al-Assad's forces and militiamen also reportedly executed medical staff.
The following day, Syrian staff working with International organizations and corporations did not go to work, and announced a day of nationwide strike, as an outcry against the international communities who are not taking action over the crimes committed by Russia and the Assad regime in Aleppo and Syria in general.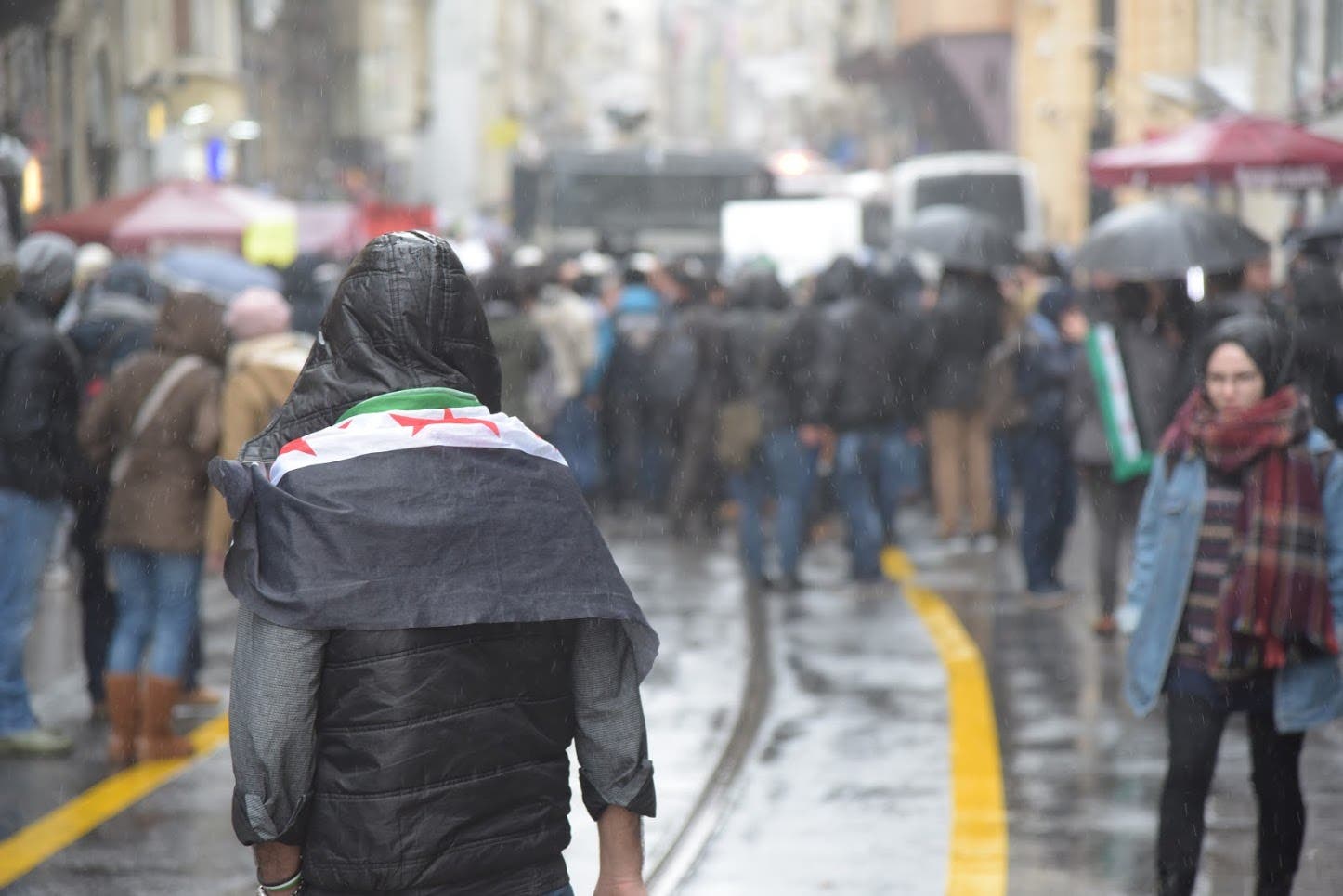 A press release jointly issued by members on Monday demanded immediate action by donor countries to put an end to the ongoing crimes and genocides in Aleppo, including mass executions, detentions, and forced military recruitment.
Sabreen Shalabi, who works for a UK-funded program in areas under opposition control, told Al Arabiya English that this was an attempt to put pressure on donor countries to take meaningful action to save the remaining 50,000 people trapped in Eastern Aleppo.
"We are going on strike because our beneficiaries and partners are being executed in Aleppo," she said. "The international community has been silent, and we cannot silently watch the massacre of our people."