Lebanese protesters clash again with security forces in central Beirut
Lebanese protesters have clashed with security forces in central Beirut for the third consecutive day of protests following the deadly blast in the Lebanese capital's port last Tuesday.
Demonstrators were seen throwing rocks at the security forces who initially threw tear gas canisters at them, according to eyewitness accounts.
For all the latest headlines follow our Google News channel online or via the app.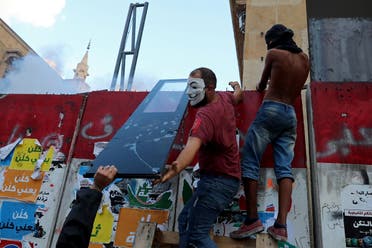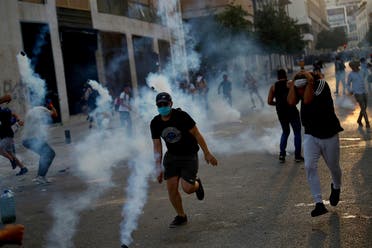 The clashes erupted shortly before Lebanon's Prime Minister Hassan Diab is set to give a televised address to the nation.
Diab has reportedly informed President Michel Aoun that he is planning to resign shortly, according to local media reported on Sunday.
Read more:
Lebanese government on verge of collapse after 3 ministers, 8 MPs resign
Macron threatens to impose sanctions on Lebanon officials, including Bassil: Source
Lebanese PM Hassan Diab's cabinet resigns in wake of Beirut explosion: Reports