Aaron Alexis, the man accused of killing a dozen people at the Washington Navy Yard on Monday, was described as a decorated sailor with a troubled past.

The FBI released images of Alexis late on Monday, after he was killed in a gunfight with police.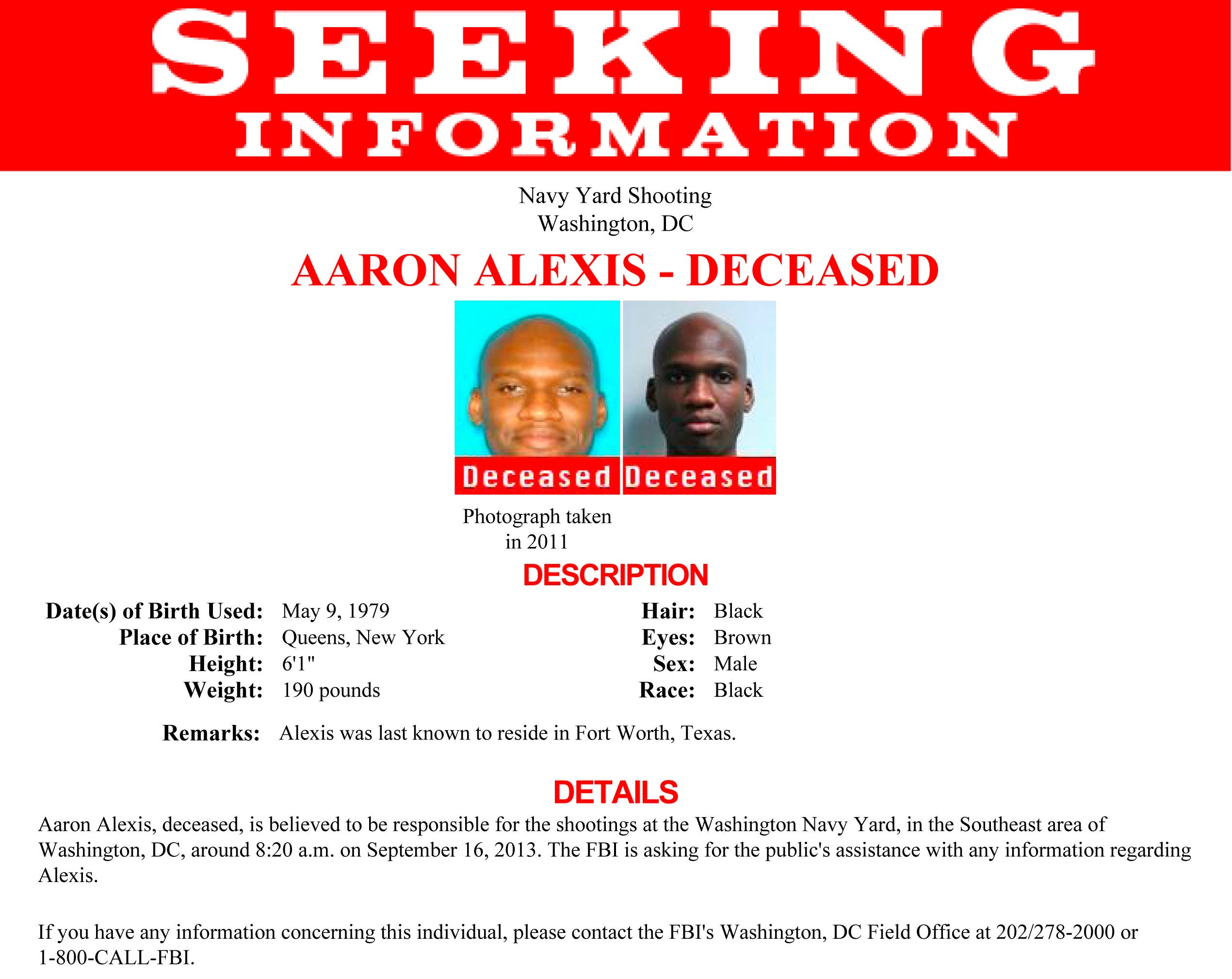 Security officials have not yet speculated as to a motive for the shooting, which also left several people injured.
The two photos released showed a bald-headed Alexis, an African-American man who weighed about 190 pounds and stood at 6'1 feet, according to Agence France-Presse.
Alexis, born in New York, served in the military from 2007 until 2011, the U.S. Navy said.
According to AFP reports, Alexis, 34, once told police he suffered from an anger-fueled blackout when he shot out a car's tires, but was also known as a quiet man who meditated regularly at a Buddhist temple in Texas and had taught himself to speak Thai.

"There is definitely a pattern of misconduct during his service," a U.S. military officer, who spoke on condition of anonymity, told AFP.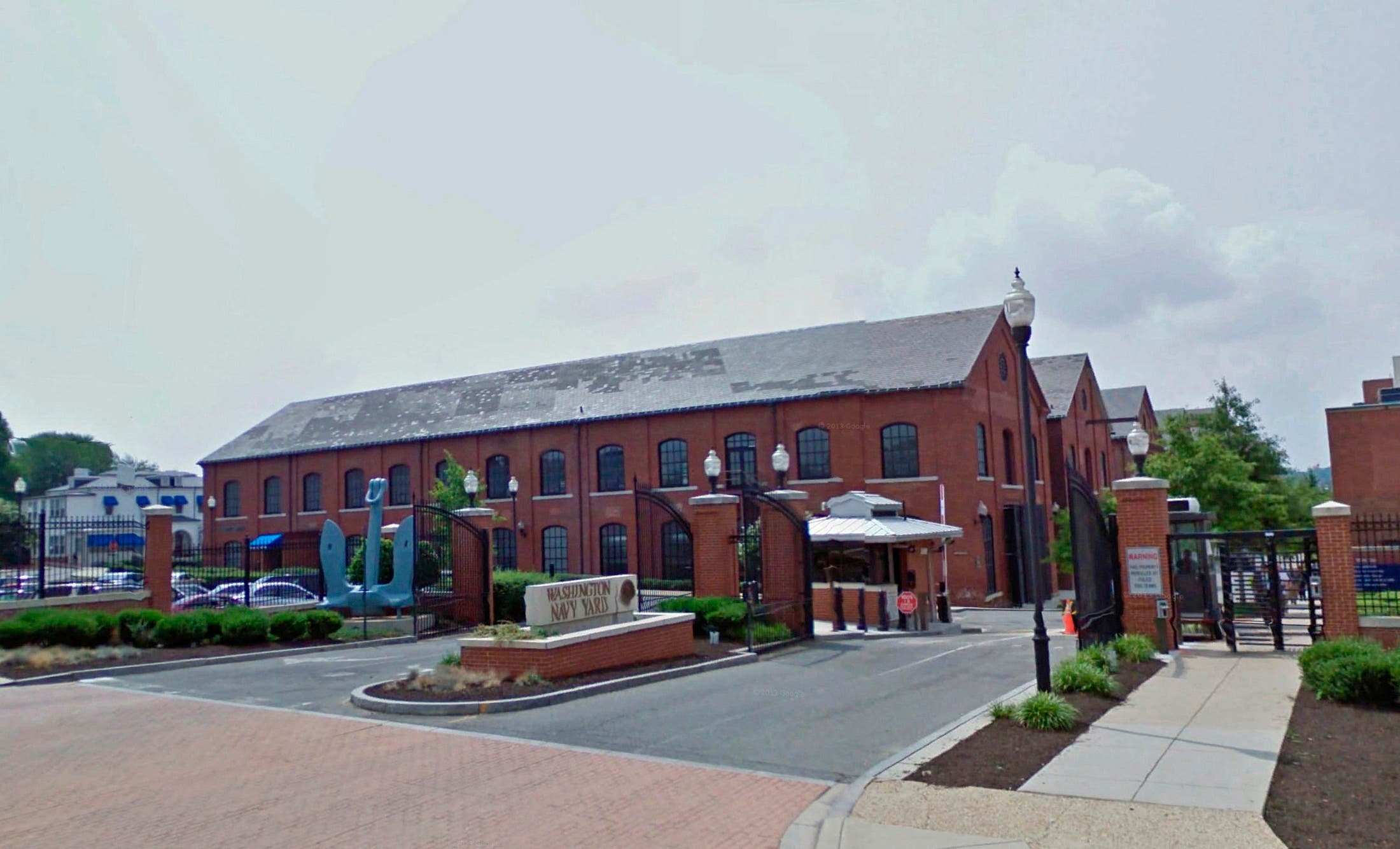 The officer did not yet know if Alexis had been dishonorably discharged, but his record was clean enough to get hired at an HP subcontractor called The Experts, which worked on the Navy and Marine Corps's Intranet.

Three years before he enlisted, Alexis was arrested in Seattle for shooting out the tires of a car parked near his grandmother's house after construction workers had "disrespected him."
He told police that he could not remember firing the Glock .45 caliber handgun until about an hour afterward, according to a Seattle police report.
Alexis explained to detectives that he was in New York during the terrorist attacks of September 11, 2001 and described "how those events had disturbed him."

Detectives later spoke with his father, who told them his son's "anger management problems" were due to post-traumatic stress disorder and that he had been an "active participant in rescue attempts" after the attacks.
"From the outside, he was a quiet person," J. Sirun, an assistant to the monks at the Buddhist temple Alexis attended in Texas, told the Washington Post.

"But on the inside, I think he was very aggressive. He did not like to be close with anybody, like a soldier who has been at war."

"I didn't think he could be this violent," Sirun said. "I would not have been surprised to hear he had committed suicide. But I didn't think he could commit murder."

A former roommate who described Alexis as his "best friend" was shocked by the news.

"I don't think he'd do this," Nutpisit Suthamtewakul, owner of Happy Bowl Thai, told the Fort Worth Star Telegram.

"He has a gun, but I don't think he's that stupid. He didn't seem aggressive to me."


No second shooter
Meanwhile investigators have found no evidence of a second suspect in the shooting spree at the Washington Navy Yard.
"We have continued to pursue the possibility of there being another shooter but we don't have any evidence, any indication, at this stage that there was another shooter," Washington Mayor Vincent Gray said, according to Reuters news agency.

Authorities had said they were looking for a second possible attacker who may have been disguised in a military-style uniform.
The shooting sparked a massive show of force as police and federal agents surrounded the Navy Yard, cordoning off streets only blocks from the U.S. Capitol, home of Congress.
Officials gave no indication of any link to terrorism but said the motive for the attack on the installation was unknown.
The U.S. Senate was put on lockdown Monday following shooting.
President Barack Obama said he was mourning "yet another mass shooting" and called it a "cowardly act," Associated Press reported.
He ordered flags be lowered to half-mast through Friday.
"We are confronting yet another mass shooting, and today it happened at another military installation, in our nation's capital," said Obama, who vowed to enact "sensible" gun control measures after a gunman shot dead 20 school children and six adults at an elementary school in Connecticut last December.
"They know the dangers of serving abroad, but today they face the unimaginable violence that they wouldn't have expected here at home," Obama said.
Despite a string of shootings during his presidency, Obama has been powerless to get gun control legislation passed amid a fierce backlash from conservative politicians and the gun industry lobby.
(With AFP, AP and Reuters)