British politician wants UK Muslims to denounce parts of Quran
Gerard Batten said Muslims need to accept to "re-examine and address the meaning and application of certain Islamic texts"
A far-right UK Independence Party (UKIP) politician reiterated on Tuesday his belief that a declaration denouncing specific parts of the Quran must be signed by Muslims living in Britain.
Gerard Batten, an MEP, renewed his suggestion first proposed in 2006 while speaking to the British daily news website the Guardian, adding that Europe made a huge mistake by allowing "an explosion of mosques across their land."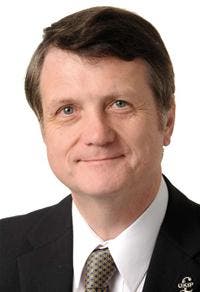 "If that represents the thinking of modern people, there's something wrong, in which case maybe they need to revise their thinking," Batten said.
"If they say they can't revise their thinking on those issues, then who's got the problem – us or them?" he added.
During the interview, Batten said: "I would expect the fundamentalists to agree with me that democracy is incompatible with fundamentalist Islam. Moderate Muslims have to decide which side of the argument they are on."
"Muslims need to sign the charter and accept to "re-examine and address the meaning and application of certain Islamic texts and doctrines," Batten said in a statement released on Ukip's official website.
Batten said he stood by the 2006 "charter of Muslim understanding."
In the charter, Muslims are requested to reject parts of the Quran which promote that "violent physical Jihad" should be regarded as "inapplicable, invalid and non-Islamic," a move Batten said would not be an issue for "any reasonable, normal person."
But his remarks were slammed by Sadiq Khan, a politician from Britain's Labour Party.
He said: "I am appalled at the ignorance Gerard Batten appears to have shown when speaking about the faith that I and hundreds of thousands of British Muslims practice," in a statement to Al Arabiya News.
Calling Batten's remarks "blatant Islamophobia," Shehroze Khan, a former Islamic Society president at a UK university, told Al Arabiya News that the MEP's point of view "exposes a deep ignorance about such a widely-practiced faith."
"I would seriously question whether Mr. Batten has even read the Qur'an and supporting Hadith books in their entirety. It seems ludicrous that he can suggest rejecting verses of a scripture that so many people hold sacred, on bases that every mainstream scholar of the religion would vehemently deny," Khan added.
Conservative Party politician Rehman Chishti urged Ukip to axe Batten, adding: "He should not be allowed to stand for office."
In 2010, Batten had given a video interview to the Guardian in which he suggested a ban on new mosques in "our cities."
"They don't allow Christian churches or Hindu temples to be built or any kind of non-Muslim place of worship in many of their countries and certainly not in the heartland of their religion," he reiterated on Tuesday.
"Well, if they don't allow it, why can they expect to see their religion tolerated somewhere else?" he added.
Batten's suggestion is the latest embarrassment for Nigel Farage, Ukip party leader, who is trying to create a disciplined election machine ahead of the European elections.