Crimea joins Russia after treaty signed
U.S. Vice President Joe Biden said following the treaty that the world sees through Russia's actions and will impose more sanctions on the country
Russian President Vladimir Putin and Crimean leaders signed on Tuesday a treaty on Crimea officially becoming part of Russia.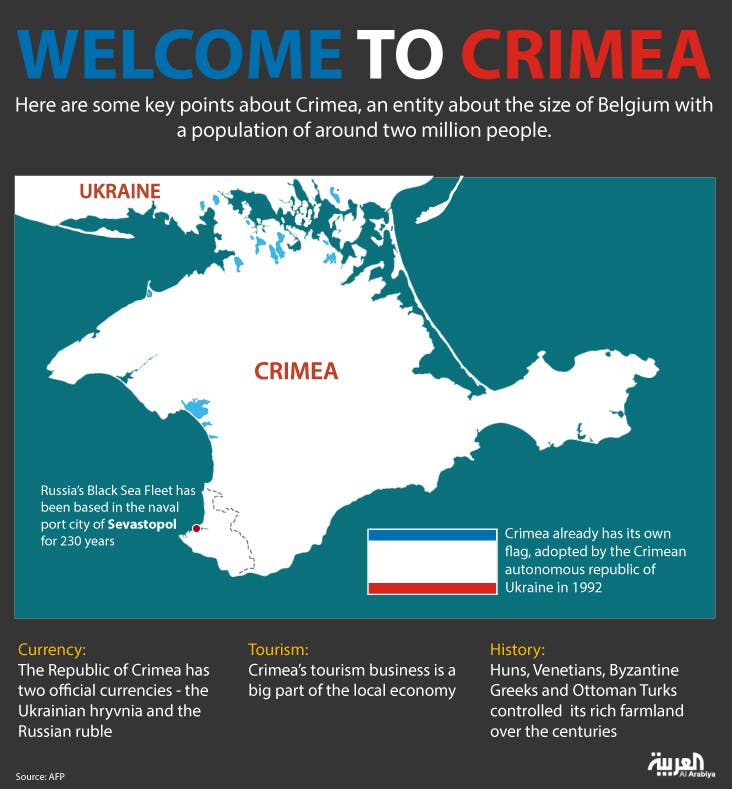 Putin signed the treaty with Crimean Prime Minister Sergei Aksyonov and other Crimean leaders at a ceremony at the Kremlin attended by both houses of parliament. Lawmakers, who still have to ratify the treaty, broke into applause and cheers after the signing.
U.S. and Britain react
U.S. Vice President Joe Biden said following the treaty that the world sees through Russia's actions and will impose more sanctions on the country.
Biden gave his statements after meeting with Polish Prime Minister Donald Tusk in Warsaw. He announced that the U.S. will join Poland and the international community in condemning Russia's assault on Ukraine's sovereignty, calling it a blatant violation of international law.
The vice president also emphasized that the entire world rejects the referendum in Crimea.
British Foreign Secretary William Hague says Britain will suspend its military cooperation with Russia.
He also said on Tuesday while speaking to the parliament that Putin has chosen a path to Russia's isolation after moving to annex Ukraine's Crimea region.

"It was regrettable to hear President Putin today choosing the route of isolation, denying the citizens of his own country, and of Crimea, partnership with the international community and full membership of a range of international organizations," he said.

Hague warned there was a serious potential that incitement elsewhere in Ukraine could be used as a pretext for further military escalation. He also mentioned that it was like G8 countries would not want to meet without Russia's attendance.
Ukraine rejects pact
The Ukrainian foreign ministry said on Tuesday it did not recognize the treaty signed in Moscow that makes the Crimea peninsula a part of Russia.

"We do not recognize and will never recognize the so-called independence and so-called agreement on Crimea's integration into Russia," said ministry spokesman Yevgen Perebyinis, adding that the signed accord had "nothing to do with democracy, rule of law or common sense."
"Putin's address very clearly demonstrates just how real the threat is that Russia poses to international security and international security," he added.
93% of Crimean voters backed the decision to re-join Russia in what was condemned as an "illegal" referendum by Kiev and the West but backed by Moscow, as Kiev said it had reached a truce with the Kremlin over Crimea.
The majority of Crimea's 1.5 million-strong electorate support joining the Russian Federation citing expectations of economic growth and the prospect of joining a country capable of asserting itself on the world stage.
However, the referendum is seen by others as a geopolitical land grab by the Kremlin which is seeking to exploit Ukraine's relative economic and military weakness.