Scots vote against independence
PM David Cameron promised to give Scotland more powers through draft laws that will be published by January
Scotland has chosen to remain part of the United Kingdom, ruling out independence as official results showed on Friday, by a margin of almost 10 percentage points.
Final results showed Scots rejected independence with 55.3 percent voting 'No.'
Official fugures showed 2,001,926 people voted to stay in the union while 1,617,989 voted for independence. Eight-four percent of registered voters cast their ballot, marking it the highest voter turnout in the United Kingom's history.
Following the historic results, PM David Cameron promised to give Scotland more powers in next parliament through draft laws that will be published by January.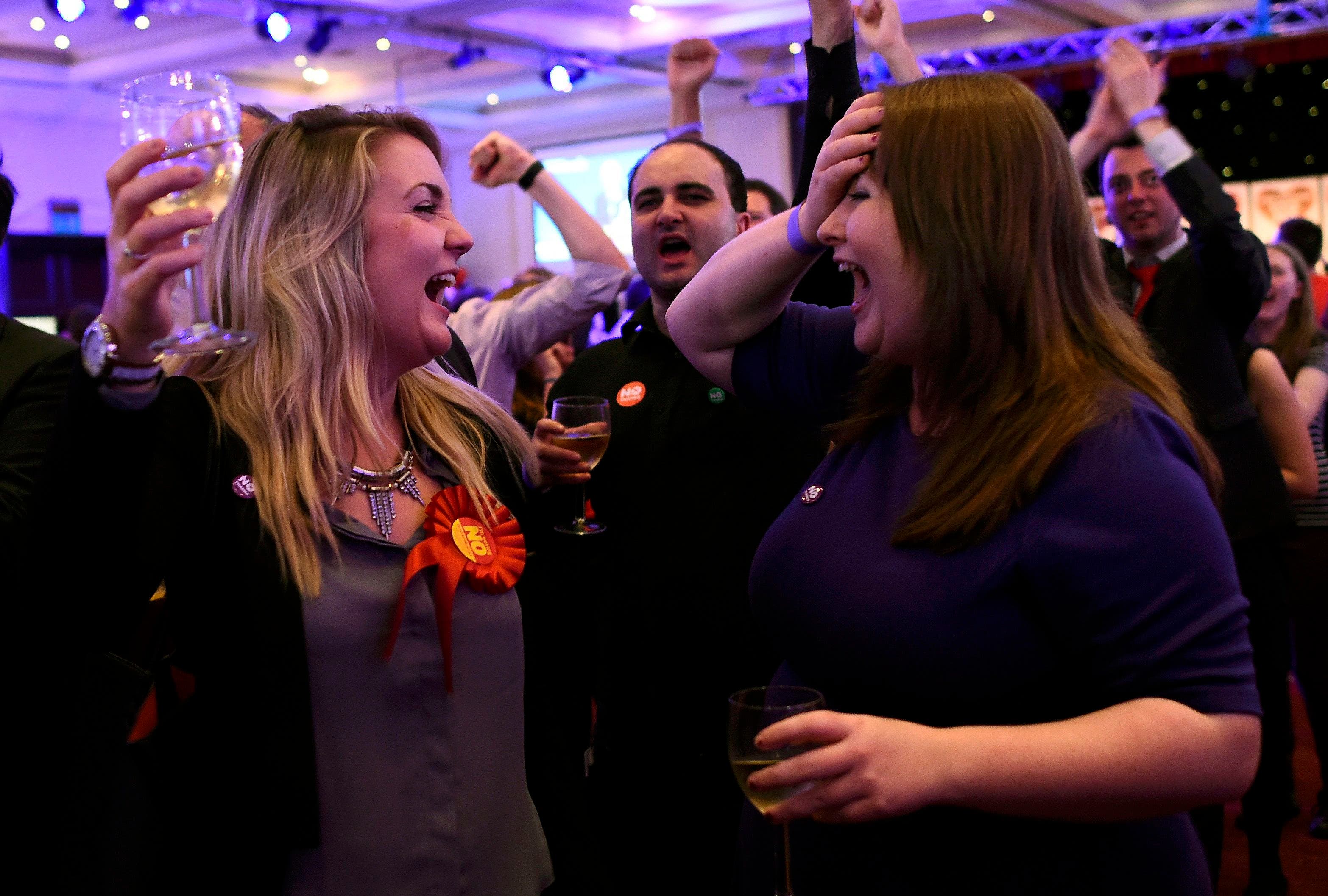 Speaking in front of his office at 10 Downing Street in London, Cameron also pledged to meet promises made to Scotland ahead of the referendum, saying that new powers will regulate tax, spending and welfare.
"The debate has been settled for a generation ... there can be no disputes, no re-runs, we have heard the settled will of the Scottish people," Cameron told reporters.
"We must now deliver on time and in full the radical package of newly devolved powers to Scotland," Deputy PM Nick Clegg said adding that Scottish 'no' to independence was a signal for wider constitutional reform across the UK.
Cameron had already congratulated Alistair Darling, the head of the 'no' campaign, earlier on Friday as preliminary results predicted the final decision.
"Deeply diasspointing"
"It's important to say that our referendum was an agreed and consented process and Scotland has by a majority decided not, at this stage, to become an independent country," Scottish nationalist leader Alex Salmond told a rally of supporters in Edinburgh.
"Like thousands of others across the country I've put my heart and soul into this campaign and there is a real sense of disappointment that we've fallen narrowly short of securing a yes vote," Scottish Nationalist Party deputy leader Nicola Sturgeon said earlier following a BBC forecast that predicted the results.
"It looks as if it's not quite been enough and that's deeply disappointing," Sturgeon told the BBC.
The campaign for independence had galvanised this country of 5.3 million but also divided friends and families from the
remote Scottish islands of the Atlantic to the tough city estates of Glasgow.
Breaking apart the United Kingdom has worried allies, investors and the entire British elite whose leaders rushed late in the campaign to check what opinion polls showed was a surge in support for independence.
Seeking to tap into a cocktail of historical rivalry, opposing political tastes and a perception that London has mismanaged Scotland, nationalists say Scots, not London, should rule Scotland to build a wealthier and fairer country.
Unionists had warned independence would usher in financial, economic and political uncertainty and diminish the UK's
standing in the world. They have warned that Scotland would not keep the pound as part of a formal currency union.
Beyond the money and power, the referendum has provoked deep passions in Scotland, drawn in many voters who ignore traditional political campaigns and underscored what London politicians admit is a need for wider constitutional change.

(With Reuters and the Associated Press)