Search for missing AirAsia flight halted
Desperate relatives wait for news after an AirAsia flight went missing on its journey from Indonesia to Singapore
Rescuers scouring the Java Sea for an AirAsia airliner which went missing from Indonesia to Singapore with 162 aboard halted their search at nightfall on Sunday, Indonesia's transport ministry said.

"We ended at 5:30 p.m. (1030 GMT) because it was getting dark. The weather was also not too good as it was getting really cloudy," transport ministry official Hadi Mustofa told Agence France-Presse.

"Tomorrow we will begin at 7 a.m., or even earlier than that if the weather is good," he added.
The search and rescue operation had previously been underway for AirAsia flight QZ8501 - an Airbus A320 - airline officials said.
The United States said Sunday it was ready to help search for an AirAsia plane that disappeared while traveling from Indonesia to Singapore, but that so far it had not been asked.
The State Department said it was aware of the search and rescue operation under way being led by regional authorities, adding it "stands ready to assist in any way that's helpful."
The National Air Transportation Safety Board also said it was monitoring the situation and ready to aid the investigation if asked.
However, a Pentagon spokesman told AFP it was not "aware of any requests for assistance" so far.
Deep concern
Singapore's civil aviation authority said its services were "activated" to help Indonesia search for missing flight, which was carrying six crew and 155 passengers -- 138 adults, 16 children and a baby, Transport Ministry spokesman J.A. Barata told Agence France-Presse.
Speaking 10 hours after the plane lost contact, Indonesia Vice President Jusuf Kalla expressed deep concern.
"It is most possible that it has experienced an accident," he said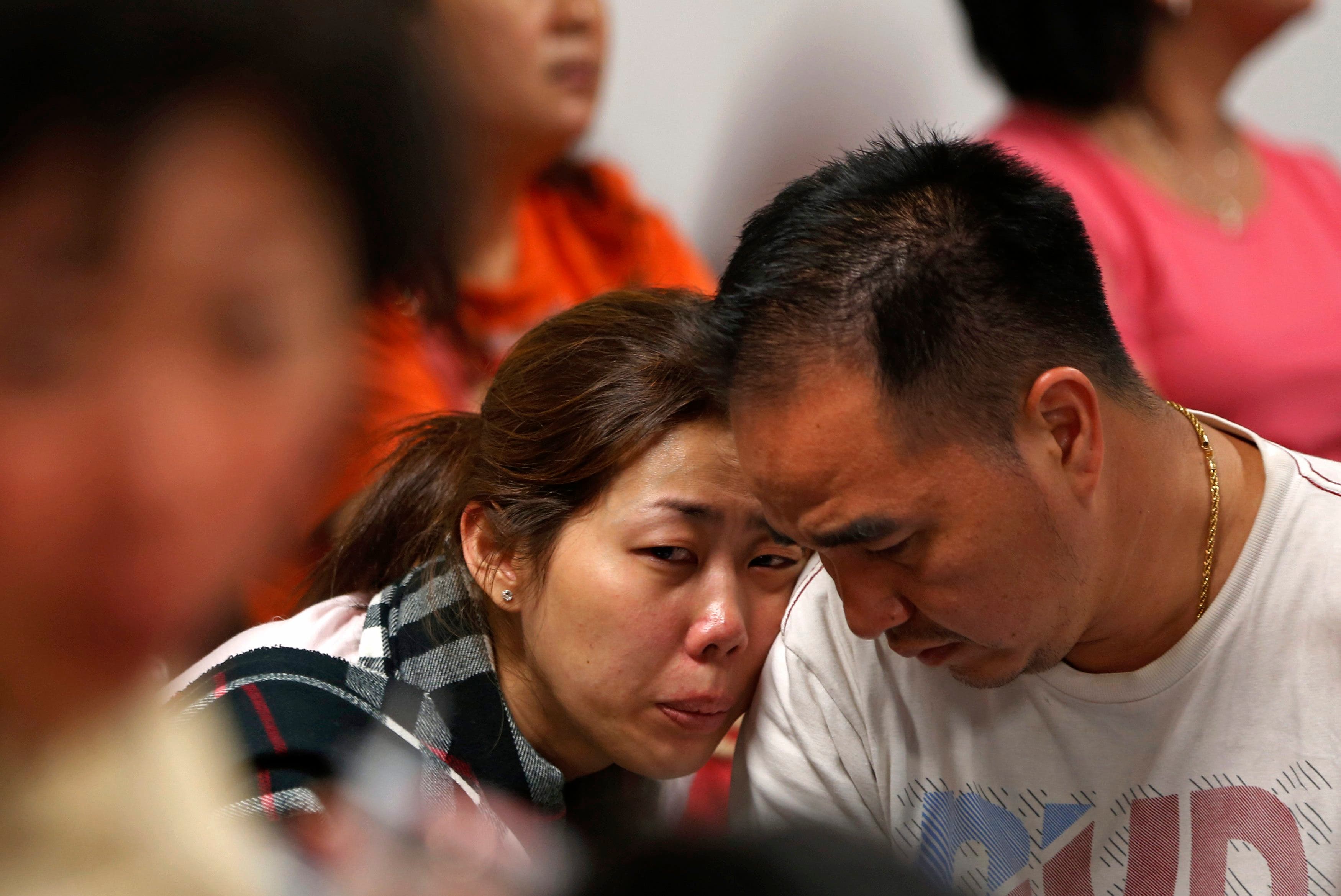 "Search and rescue operations have been activated by the Indonesian authorities," Singapore's aviation authority said in a statement, adding that the Singapore air force and the navy also were activated with two C-130 planes.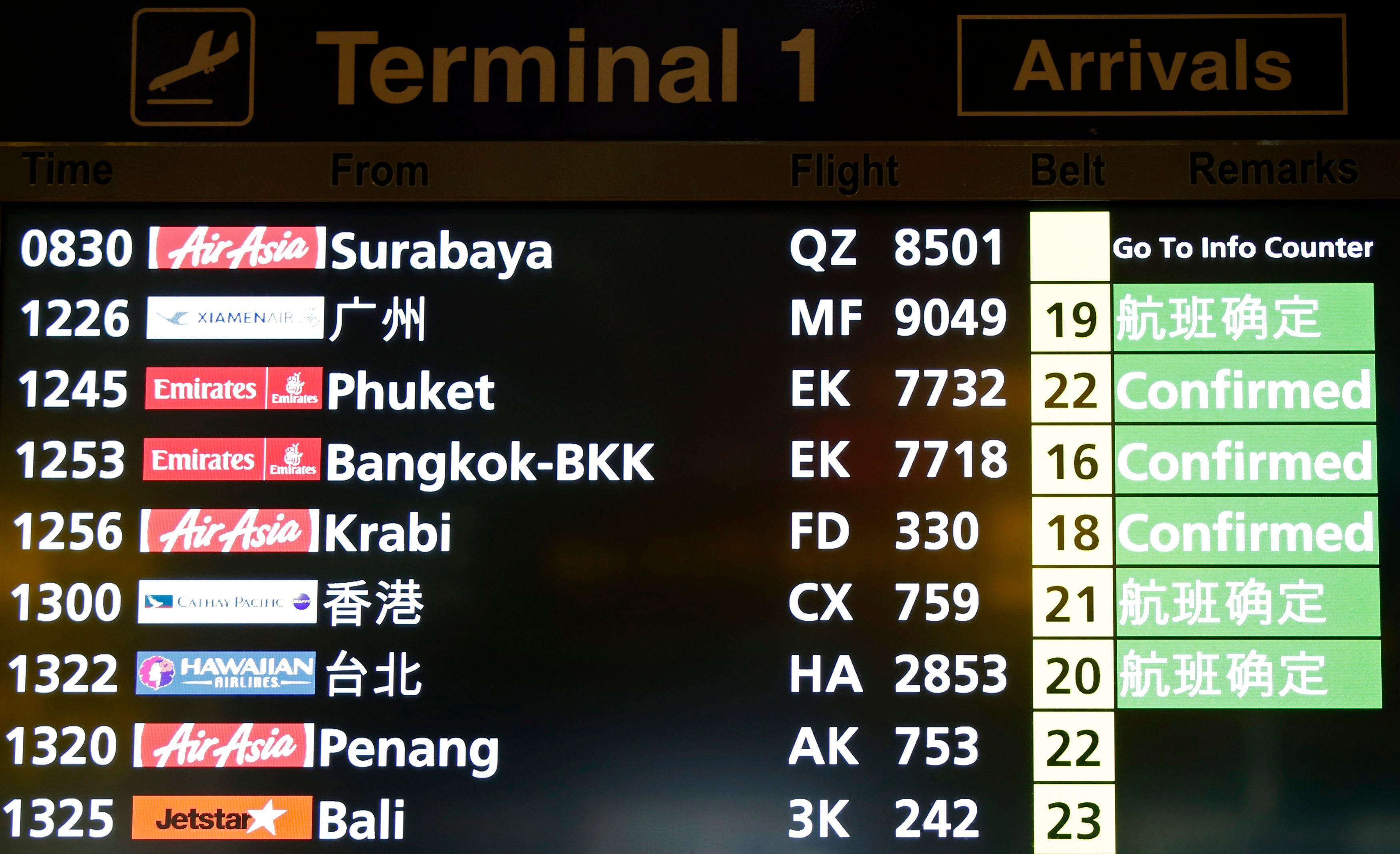 The plane lost contact when it was believed to be over the Java Sea between Kalimantan and Java islands, Transport Ministry official Hadi Mustofa said. He said the weather in the area was cloudy.
The aircraft had been flying at 32,000 feet and had asked to fly at 38,000 feet to avoid clouds, Joko Muryo Atmodjo, air transportation director at the Transport Ministry, told a news conference.
Multiple possibilities
Sunardi, a weather forecaster at the Indonesia's Meteorology and Geophysics Agency, said dense storm clouds were detected up to 44,000 feet in the same area at the time the plane was reported to have lost contact.
"There could have been turbulence, lightning and vertical as well as horizontal strong winds within such clouds," said Sunardi, who like many Indonesians uses only one name.
The plane had an Indonesian captain and a French co-pilot, five cabin crew and 155 passengers, including 16 children and one infant, AirAsia Indonesia said in a statement. Among the passengers were three South Koreans, a Malaysian, a British national and his 2-year-old Singaporean daughter. The rest were Indonesians.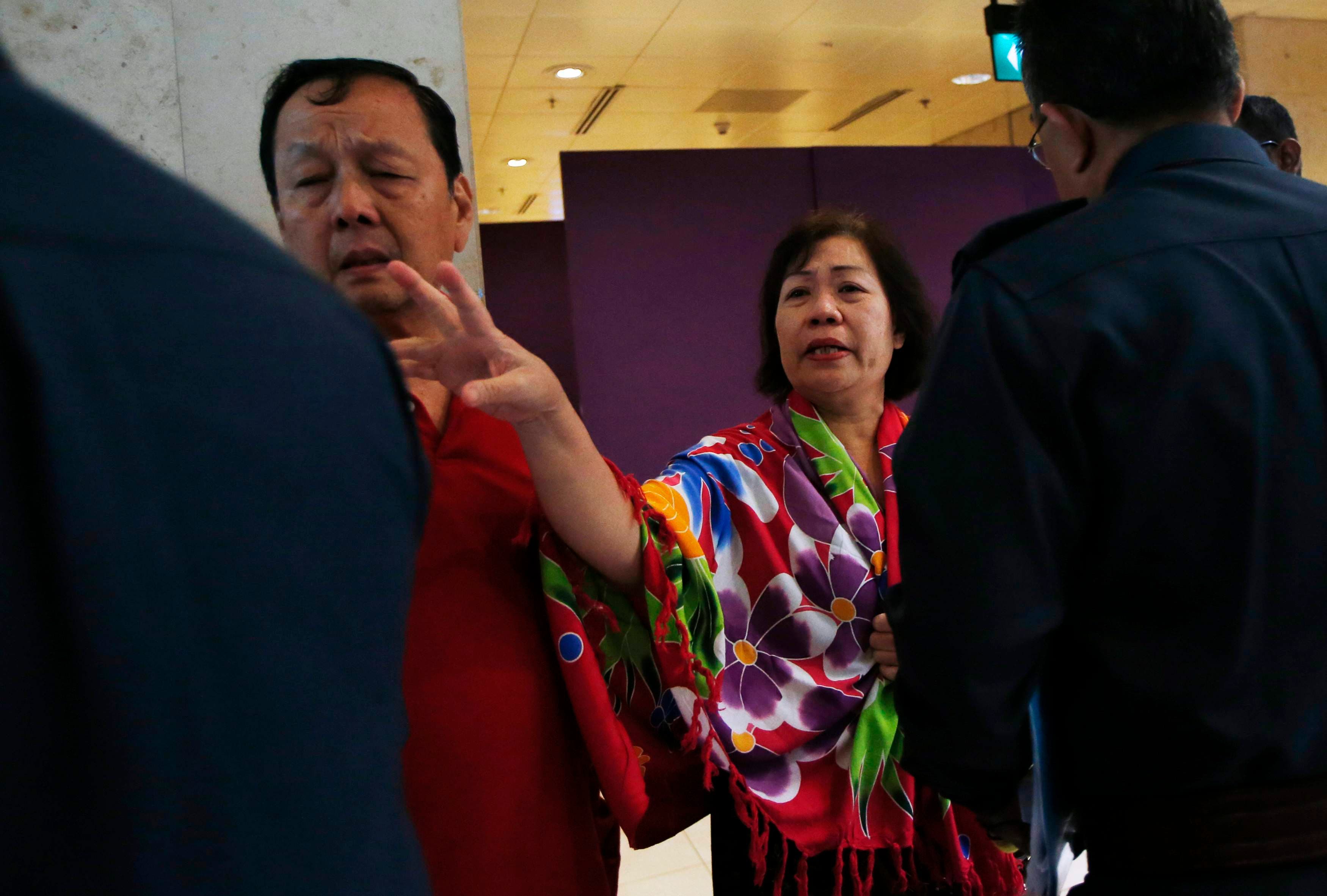 Along with an outpour of concern from well-wishers, Twitter users posted satellite imagery of the weather situation believed to be at the time the flight went missing.
Air Asia confirmed the news through their official Twitter account, which also included a link to a statement on their Facebook page.
'My worst nightmare'
AirAsia CEO, Tony Fernandes, said in a statement that the plane was on the submitted flight plan route. However, it had requested deviation due to weather before communication with the aircraft was lost while it was still under the control of Indonesian air traffic control.

"This is my worst nightmare," Fernandes tweeted.

"AirAsia Indonesia regrets to confirm that flight QZ8501 from Surabaya to Singapore has lost contact with air traffic control at 07:24hrs this morning," a statement said.
"At the present time we unfortunately have no further information regarding the status of the passengers and crew members on board, but we will keep all parties informed as more information becomes available."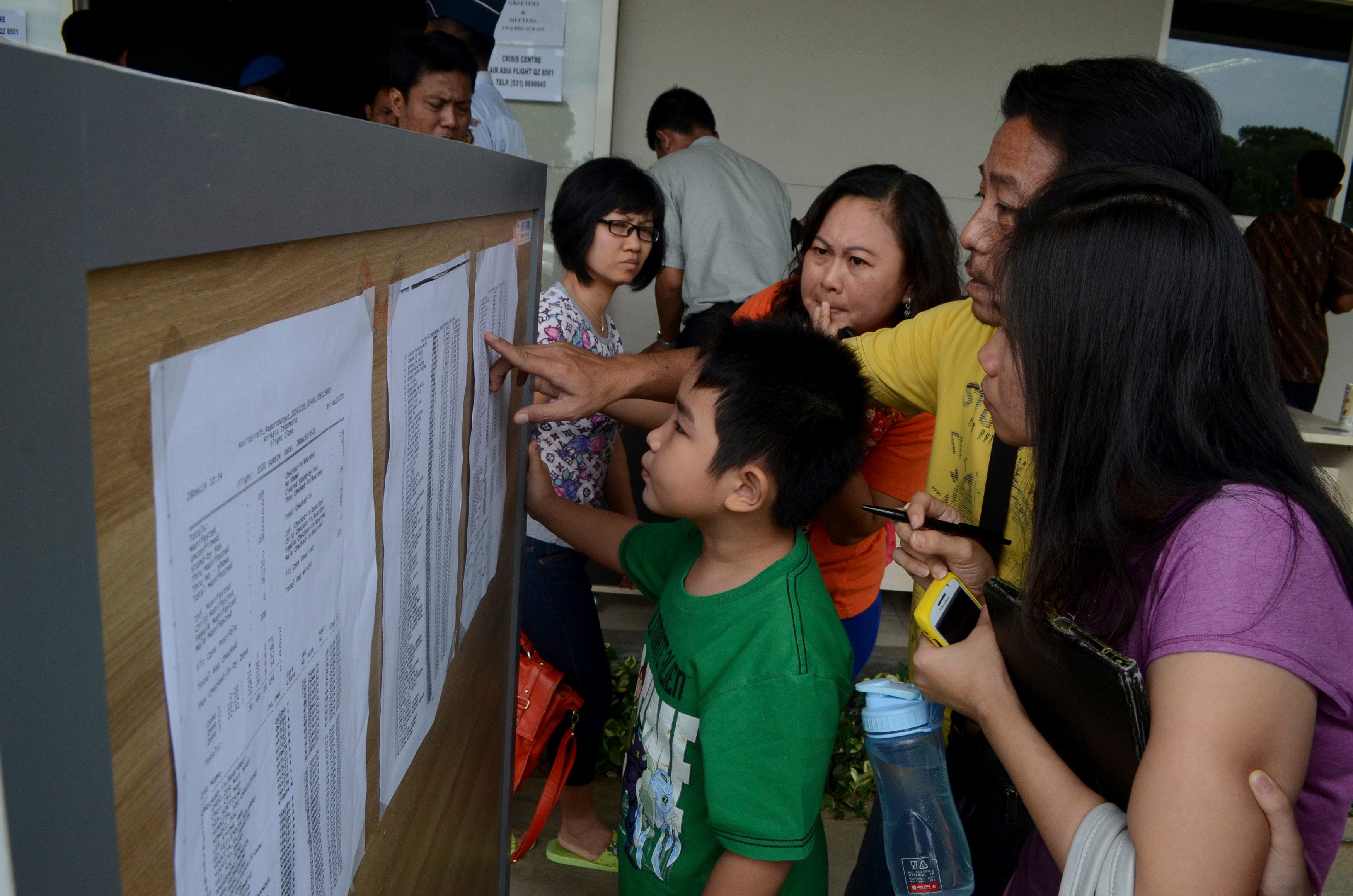 "The aircraft was an Airbus A320-200 with the registration number PK-AXC."
"At this time, search and rescue operations are in progress and AirAsia is cooperating fully and assisting the rescue service," Air Asia added.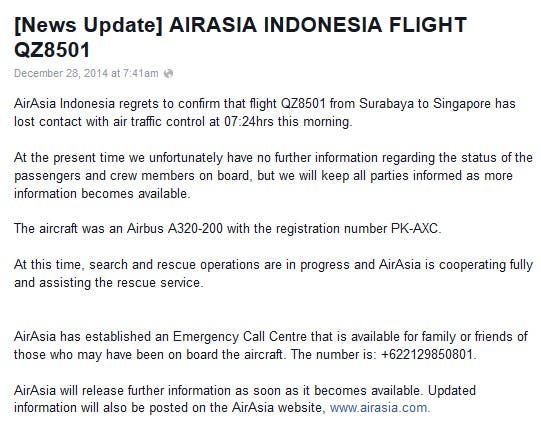 Mustofa said the plane had asked for an unusual route before it lost contact. The flight had been due in Singapore at 8:30 a.m. Singapore time (0030 GMT). The Singapore airport said on its website the status of the flight was "delayed".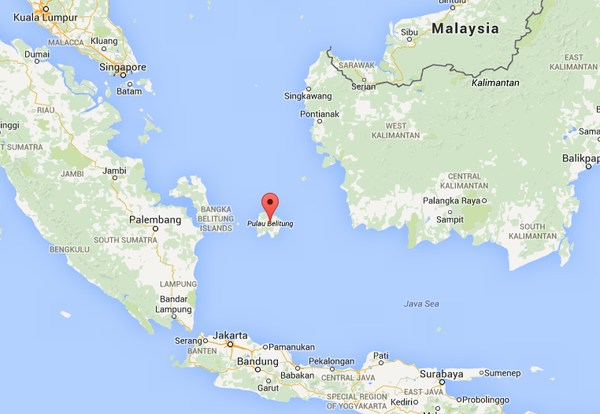 On Twitter, local media posted a map of the Belitung Island, saying the plane had lost contact near this area. The island is on the east coast of Sumatra, Indonesia in the Java Sea.
Also on Twitter, Flight Radar showed how many flights were operating in the same area of the missing plane.
AirAsia is a regional low-cost carrier with a presence in several Southeast Asian countries.
The company was formed in 2001 in Kuala Lumpur, Malaysia and has had an impeccable safety record, with no incidents since 2001.
The disappearence is the third major aviation incident involving Malaysia this year: in March, Malaysia Airlines Flight 370 disappeared with 239 people, and in July, a jet from the same airline was shot down over Ukraine, killing all 298 people aboard.
[With Agencies]