Brexit wins as UK votes to leave European Union
UK broadcasters are predicting that Britain has voted to leave the 28-nation European Union in a historic referendum
Britain has voted to leave the European Union, results from Thursday's referendum showed, a stunning repudiation of the nation's elites that deals the biggest blow to the European project of greater unity since World War Two.

World financial markets plunged as complete results showed a near 52-48 percent split for leaving.
The UK is the first major country to decide to leave the bloc, which evolved from the ashes of war as the region's leaders sought to build links and avert future hostility.
The British pound has tumbled to a 31-year low as the results of the vote spook global markets.
As "leave" votes pour in from Britain's historic vote on European Union membership, post-mortems are already being produced. One expert says the "remain" side had suffered from "a degree of complacency."
I now dare to dream that the dawn is coming up on an independent United Kingdom.

— Nigel Farage (@Nigel_Farage) June 24, 2016
Tim Oliver, a fellow at the London School of Economics' IDEAS foreign policy think tank says "the campaign failed to connect to ordinary people, seemed too much of an elite and London-based one."
Oliver says the vote wasn't just about Europe - but also about a popular British backlash against the capital and its elites. He says "the EU was one of the things kicked by this, but there were lots of other things such as a general anti-establishment feeling, anti-London feeling."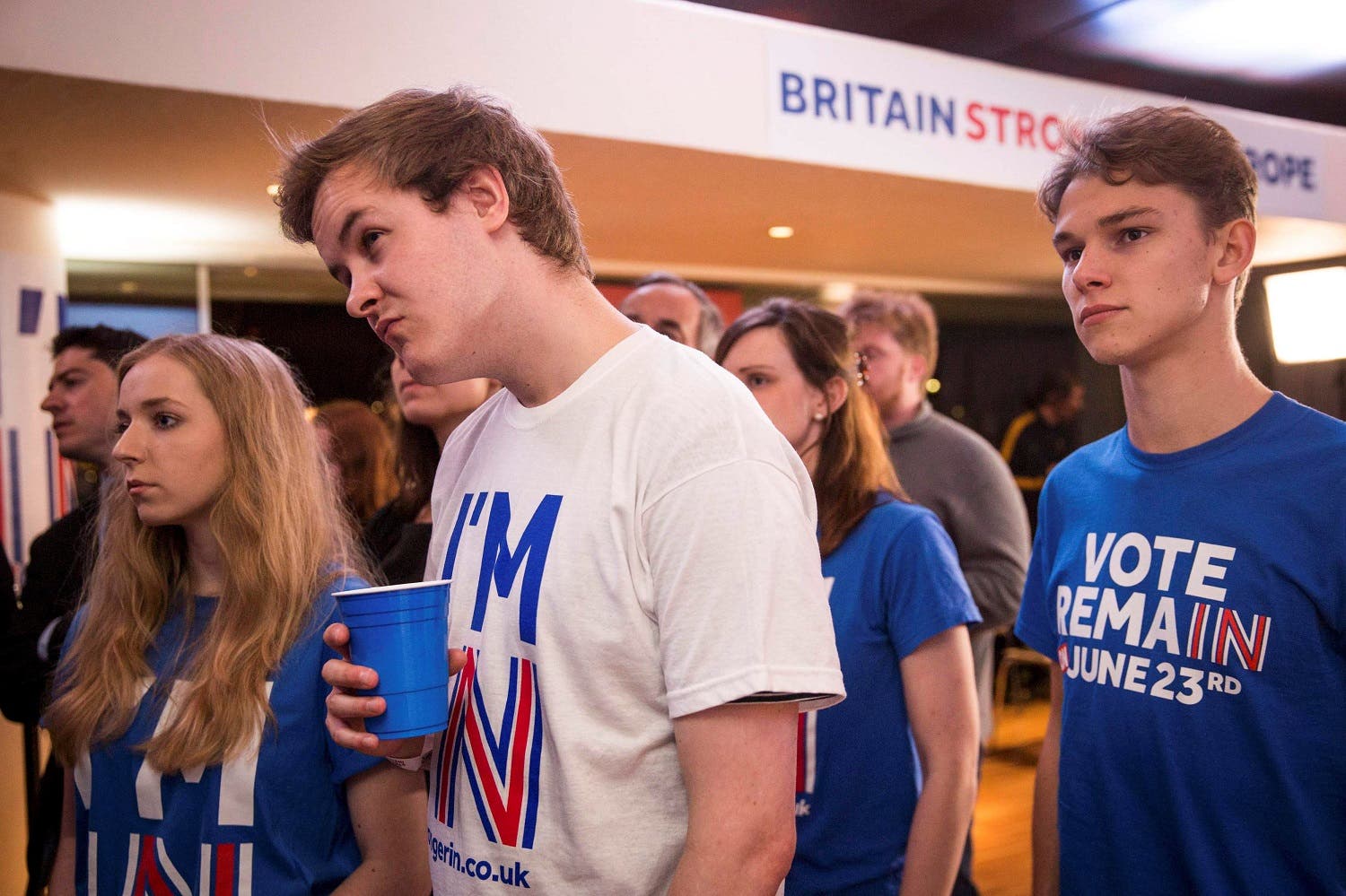 UK Independence Party leader Nigel Farage now says he thinks the "leave" side will win in Britain's historic referendum on European Union membership.
Farage has pressed British Prime Minister David Cameron's Conservative government to hold the referendum - and the vote has deeply split the ruling party.
To the cheers of supporters, Farage says "the dawn is breaking on an independent United Kingdom! If the predictions now are right, this will be a victory for real people, for ordinary people, a victory for decent people!"
Farage says June 23 will go down in history as the nation's new independence day and he hopes the victory will bring down what he considers the failed European Union project.