Under the sponsorship of King Salman bin Abdulaziz, Eritrea's President Isaias Afwerki and Ethiopia's Prime Minister Abiy Ahmed signed the Jeddah Peace Accord between their two countries in the attendance of Crown Prince Mohammed bin Salman.
King Salman also awarded both leaders The Order of King Abdulaziz.
The signing was also attended by the UN's Secretary General Antonio Guterres and Sheikh Abdullah bin Zayed Al Nahyan, Minister of Foreign Affairs and International Cooperation of the United Arab Emirates.
Ahmed and Afwerki both reached Jeddah on Saturday where they signed the historic peace deal between their countries.
At King Abdulaziz International Airport, both were received by high ranking officials.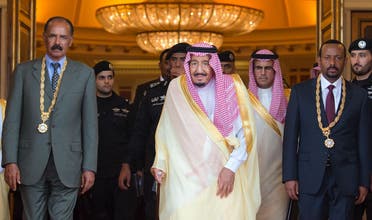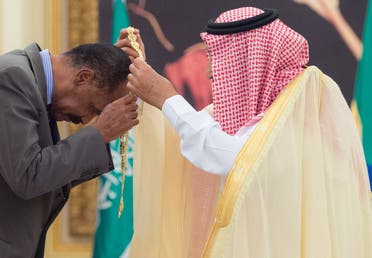 The peace agreement will end a 20-year war between Eritrea and Ethiopia.
They also signed agreements to open embassies in their respective capitals, restore flight services and allow Ethiopia to use port facilities in Eritrea.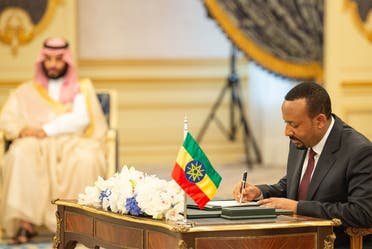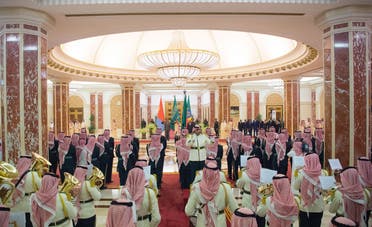 "This is a further agreement helping to cement the positive relations between them," UN deputy spokesman Farhan Haq said.