G20 Summit opens with call to support international cooperation, multilateralism
The G20 Summit kickstarted in Argentina with leaders of the world's top economies gathered on Friday for talks overshadowed by a US-China trade war that has roiled global markets.
The two-day annual gathering will be a major test for the Group of 20 industrialized nations, whose leaders first met in 2008 to help rescue the global economy from the worst financial crisis in seven decades. With a rise in nationalist sentiment in many countries, the group faces questions over its ability to deal with the latest round of crises.
Saudi Arabia's Crown Prince Mohammed bin Salman who is attending the summit, met with the leaders of the participating countries at the summit, according to the Saudi Foreign Ministry.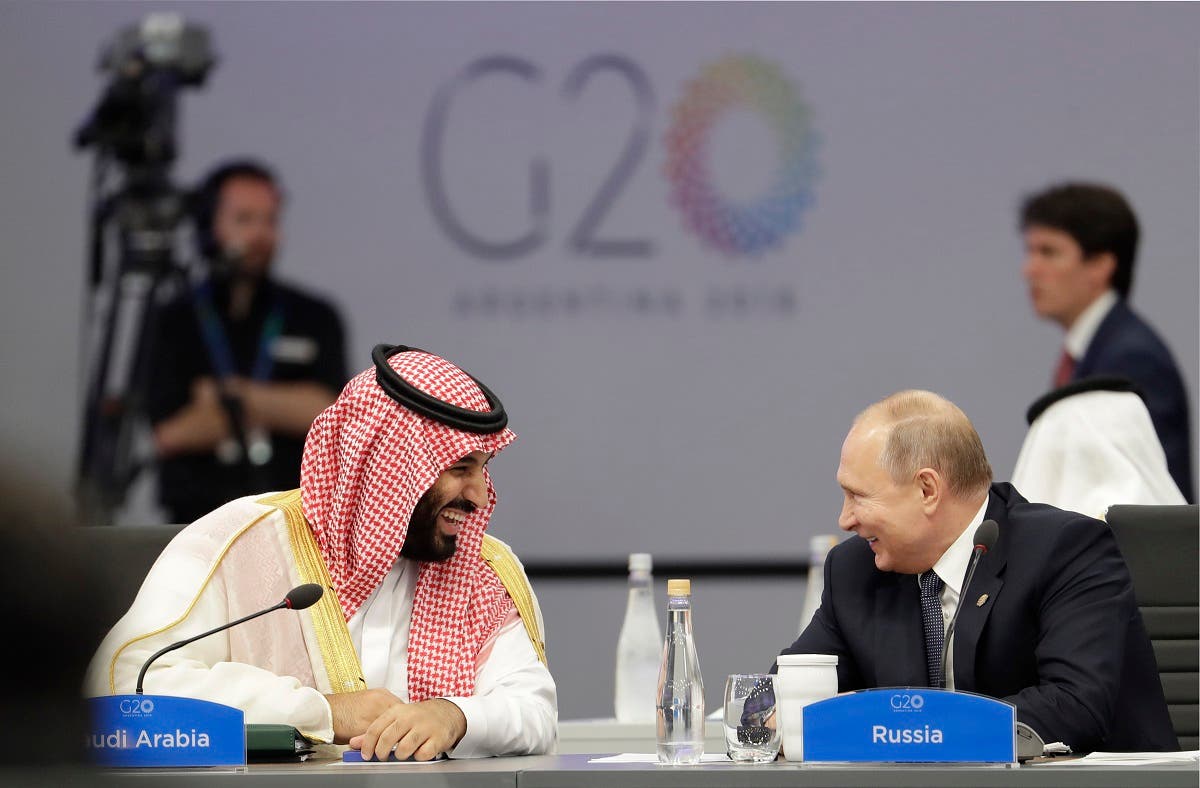 Overhanging the summit in Buenos Aires, the Argentine capital, is a trade dispute between the United States and China, the world's two largest economies, which have imposed tariffs on hundreds of billions of dollars of each other's imports.
Argentina's president Mauricio Macri opened the Group of 20 summit with a call for member nations to support international cooperation and multilateralism.

Macri said on Friday that the gathering of major economic powers will focus on issues such as labor, infrastructure, development, financial stability, climate sustainability and international commerce.

He added that it will be an agenda "centered on people."

Macri acknowledged divisions within the G-20, but said "consensus is not something that is built overnight, but a process with advances and setbacks."

He asked world leaders to have a "sense of urgency" and for actions "based on shared interests."
Crucial meeting between Trump, Xi
All eyes will be on a planned dinner between Trump and Chinese President Xi Jinping on Saturday to see whether they can make progress toward resolving differences threatening the global economy.
Beijing hopes to persuade Trump to abandon plans to hike tariffs on $200 billion of Chinese goods to 25 percent in January, from 10 percent at present.
"We hope the US can show sincerity and meet China half way, to promote a proposal that both countries can accept," Foreign Ministry spokesman Geng Shuang told a briefing in Beijing.
Speaking in Buenos Aires, US Trade Representative Robert Lighthizer said he would be surprised if the dinner was not a success, but it would depend entirely on the two presidents.
On the eve of the summit, G20 member nations were still trying to reach agreement on major issues including trade,
migration and climate change that in past years have been worked out well in advance.
Trump's skepticism that global warming is caused by human activity has raised questions about whether the countries will
be able to reach enough consensus on climate change to include it in the summit's final communique.
Earlier this month, officials from countries attending a major Asia-Pacific summit failed to issue a joint statement for the first time after the US delegation clashed with China over trade and security.

However, delegates to the talks in Buenos Aires said good progress had been made on economic sections of the statement overnight. Argentina's presidency voiced optimism consensus would be reached on a draft.