Your guide to finding the perfect Eid presents
From jewelry to clothes, perfumes and chocolates, here are a few top picks
The holy month of Ramadan is almost over and Eid Al Fitr is around the corner.
The choices are limitless when it comes to choosing the best Eid gift, that's why I have prepared for you a summary of your best gift options.
From jewelry to clothes, perfumes and chocolates, here are a few top picks.
Jewelry - shine bright like a diamond!
Monica Vinader
Diamonds are a girl's best friend and this Eid celebrate with sparkles and shine with these stunning "Stellar Cocktail Earrings" in 18ct Rose Gold Plated Vermeil on Sterling Ssilver. Or opt for the "Signature Petite Bangle" bracelet in diamonds and rose gold.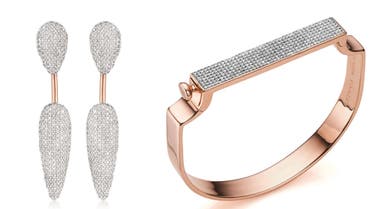 Alexandra B
Alexandra B is the brain child of psychotherapist Sandra Baida who started designing jewelry as a way to express her creativity.
Little did she know that what began as a hobby would become such an important part of her life and career.
Now, Alexandra B is offering to the public the essence of her vision of aesthetics realized by a team of highly talented craftsmen working under her direction.
Chocolates and sweets
From sparkling jewels, let's move on to another indulgence. There's no better gift then a mouthwatering box of premium chocolates and sweets.
Patchi
For Ramadan and Eid, Patchi has staggering designs and a vast choice of chocolates making it an ultimate gift choice for Eid.
The It Dress
When it comes to glitz and glam, it doesn't have to stop at jewelry . Sequins and beads, silk and chiffon dresses make the gift Eid list.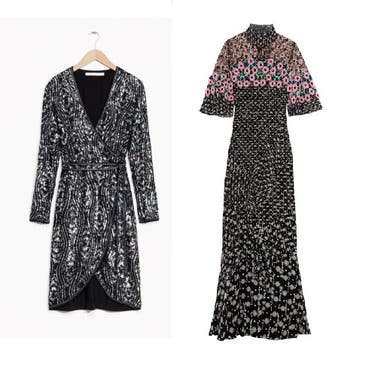 Gift sets – perfumes and beauty products