Coronavirus
Coronavirus: UAE approves Sinopharm vaccine for use after trials show 86 pct efficacy
The UAE officially registered the Chinese-made Sinopharm vaccine on Wednesday after trials suggested it had an 86 percent success rate against COVID-19, reported the official Emirates News Agency (WAM).
The Ministry of Health and Prevention granted the vaccine emergency use for frontline workers in September, following Phase III trials of the vaccine on 31,000 people in the country.
For more coronavirus news, visit our dedicated page.
The ministry said it had reviewed Sinopharm's interim analysis of the trials, which showed that the vaccine had 86 percent efficacy against COVID-19 infection. The results also showed it had a 99 percent "seroconversion rate of neutralizing antibody" and was 100 percent effective in preventing moderate and severe cases of the disease.
The analysis also showed no serious safety concerns.
The UAE's official registration of the vaccine is a step toward its roll out to the general population.
"The announcement is a significant vote of confidence by the UAE's health authorities in the safety and efficacy of this vaccine," said WAM.
Read more: Coronavirus: Abu Dhabi to resume all normal activity within two weeks
Sinopharm vaccine
The Sinopharm vaccine was created by Chinese drugmaker Sinopharm CNBG in colloboration with the research group Beijing Institute of Biological Products.
In the UAE, authorities granted it emergency use based on the results of trials on over 31,000 volunteers from 125 nationalities. The trials were run as a partnership between Sinopharm and Abu Dhabi-based artificial intelligence and cloud computing company Group 42 (G42) and the
Abu Dhabi Department of Health.
Several senior UAE ministers including Dubai's ruler Sheikh Mohammed bin Rashid have already received the vaccine.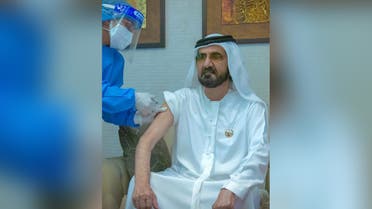 It has also been trialed in other countries across the world, including Bahrain, Brazil, Jordan and Morocco.
Bahrain granted emergency approval for the vaccine for frontline workers on Tuesday, the step taken by the UAE back in September.
On Tuesday, Morocco announced the vaccine would form the initial part of its ambitious vaccination program, which aims to vaccinate 80 percent of the population for free.
The UK began vaccination this week using an alternative candidate, the Pfizer-BioNTech vaccine.
The UAE emirate of Abu Dhabi is also testing the Russian-made Sputnik V vaccine with an initial Phase III trial of 500 volunteers.
Read more:
Coronavirus: Abu Dhabi launches phase-III trials for Russian COVID-19 vaccine
Coronavirus: UK rolls out COVID-19 vaccine in global 'V-Day' first
Coronavirus: Dubai updates COVID-19 test requirement for Gulf countries