Inter-religious dialogue is widely considered an important element to achieving international peace. In acknowledging this, Al Arabiya has selected the cities where this dialogue is imprinted in the urban structure.
There are cities in which mosques, churches and temples can be found next to each other. Such close proximity shows that communication between different religions is not only possible, but is practiced every day by people living in different continents right around the globe.
Here are cities with a rich mix of holy sites and places of worship of different faiths, all concentrated in less than one square kilometer.
♦ Berlin
Berlin gets the gold medal for its inter-religious dialogue, as the city works to complete by 2018 something really unique: the House of One, a single holy site for three religions.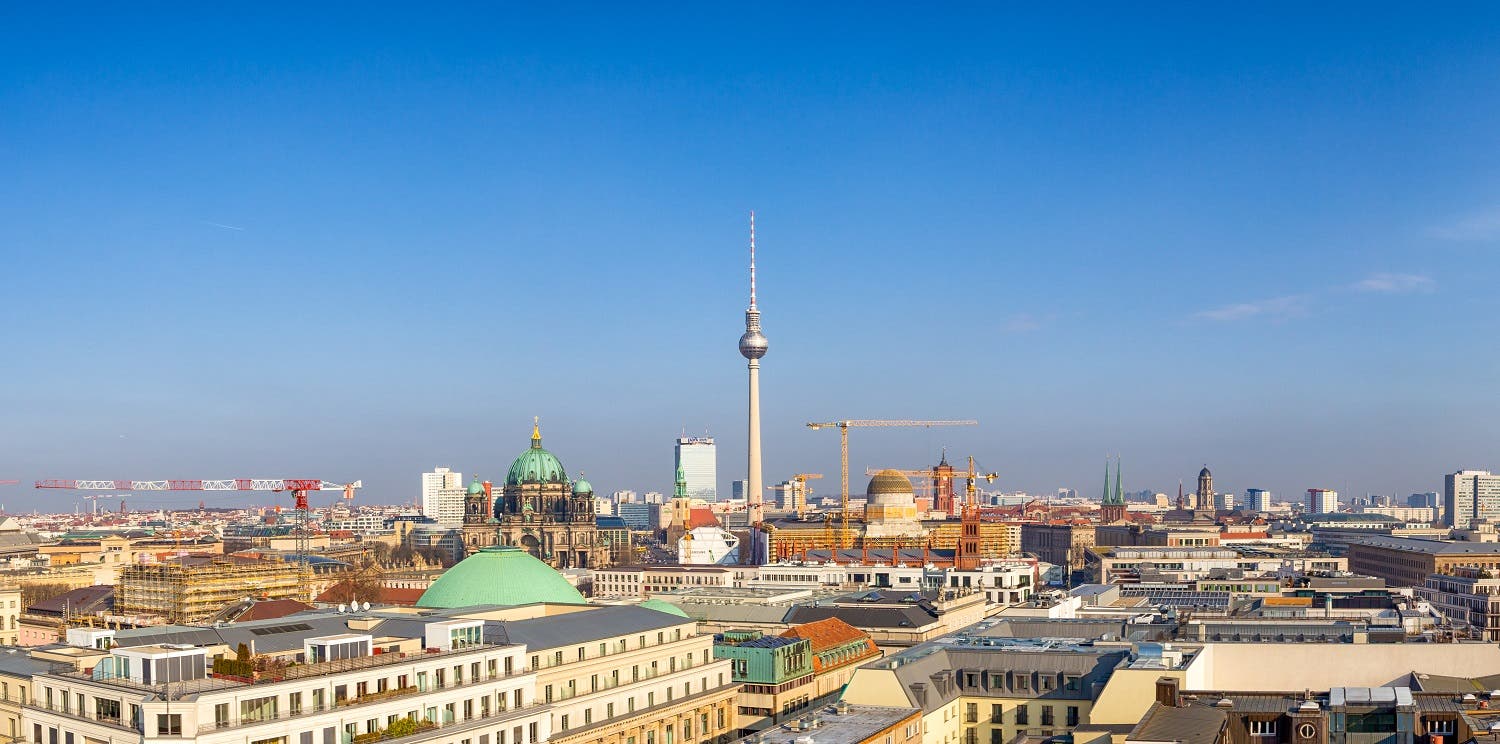 Berlin (Shutterstock)
Muslims, Christians and Jews will have one house of worship in Berlin, one that brings a Mosque, a Church and a Synagogue together under one roof. The three separate sections will be linked by a communal room in the center of the building. This will serve as a meeting place, a space for inter-religious dialogue where worshippers and members of the public can come together and learn more about these religions and each other.
According to Imam Kadir Sanci, one of the people behind the concept, the hallmark is "an atmosphere of openness that gives us, Muslims in this city and in this country, a publicly tangible place to call home and a place where we are taken seriously - in the way we interpret and observe our religion, and in the way it can be part of a fruitful exchange with the city and other religions".
♦ Jerusalem

Jerusalem represents the emblem of inter-religious dialogue, not only for the proximity of different religious sites that are next to each other, but mainly because they have been coexisting with this urban structure for centuries.
In Jerusalem, in an area of one square kilometer, there is Al Aqsa mosque, 690 AD Islamic shrine Dome of the Rock, the Church of the Condemnation and Imposition of the Cross, the Church of the Holy Sepulcher which is a basilica dating back to the 4th century, the Russian Orthodox Church of Mary Magdalene, St. Anne's Church, the al-Buraq Wall. In this area there is also the Temple Mount, a holy site at the top of a hill also called the Noble Sanctuary containing Islamic, Christian and Jewish structures.
♦ Sarajevo
The most surprising thing about Sarajevo is that it's the rare proximity, with holy sites right next to each other. Emperor's Mosque, Sarajevo's oldest place of worship, is about 100 meters from St. Anthony Catholic Church and about 600 meters from Ashkenazi Synagogue, which are all located on the south bank of the river Miljacka. If we broaden our horizon keeping it within a range of less than one kilometer, we can also see other holy sites, such as the Cathedral of the Orthodox Church of the Nativity of the Theotokos, Ferhadija Mosque, also known as Ferhat-Pasha Mosque, Sacred Heart Cathedral, Gazi Husrev-bey Mosque and the Church of the Holy Archangels Michael and Gabriel, also known as the Old Orthodox Church.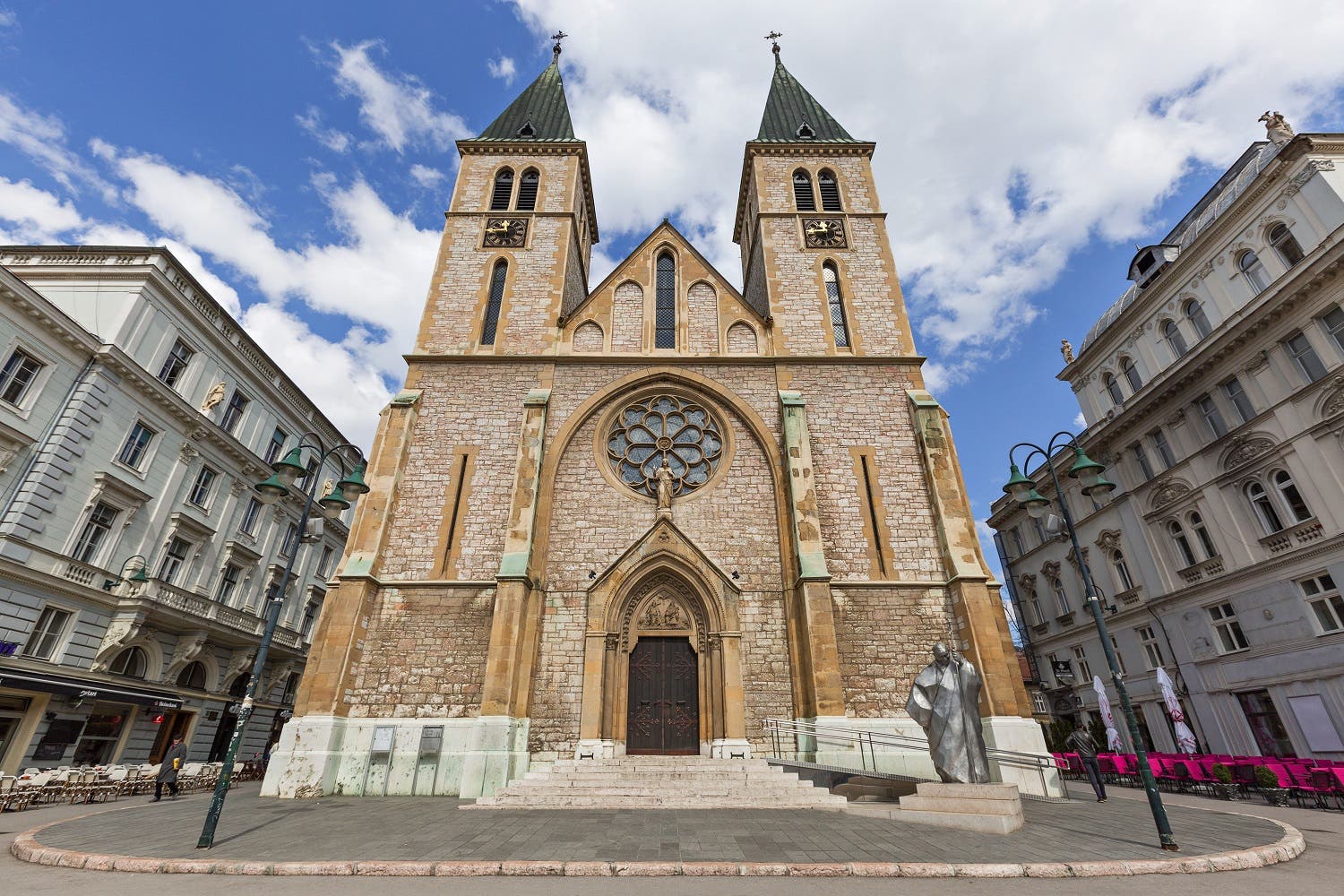 Sacred Heart Cathedral, in Sarajevo (Shutterstock)
♦ Singapore
Buddhism, Islam, Christianity, Hinduism and other faiths all coexist in close proximity in Singapore. Walking in the city center along Telok Ayer Street, one comes across five different holy sites. They run in close succession along less than one square kilometer: Sri Mariamman Hindu temple, Buddha Tooth Relic temple, Masjid Al Abrar Mosque, Telok Ayer Chinese Methodist Church, Chinese temple Thian Hock Keng.
♦ Istanbul
In Istanbul's Fener district, in less than one square kilometer you can find six holy sites: Pammakaristos Church converted to Fethiye Mosque in 1591, 15th century Ahrida Synagogue of Istanbul, St. Mary of the Mongols Church, Patriarch of Constantinople Orthodox Church, the Gül Mosque and Yavuz Selim Mosque.
♦ Beirut
Right in the heart of Beirut, in the central district of the city, in an area of less than one square kilometer, we can find worship sites from five different religions: Mohammed al-Amin Mosque, St. George Greek Orthodox Cathedral, Maghen Abraham Synagogue, St. Georges Maronite Cathedral and the National Evangelical Church.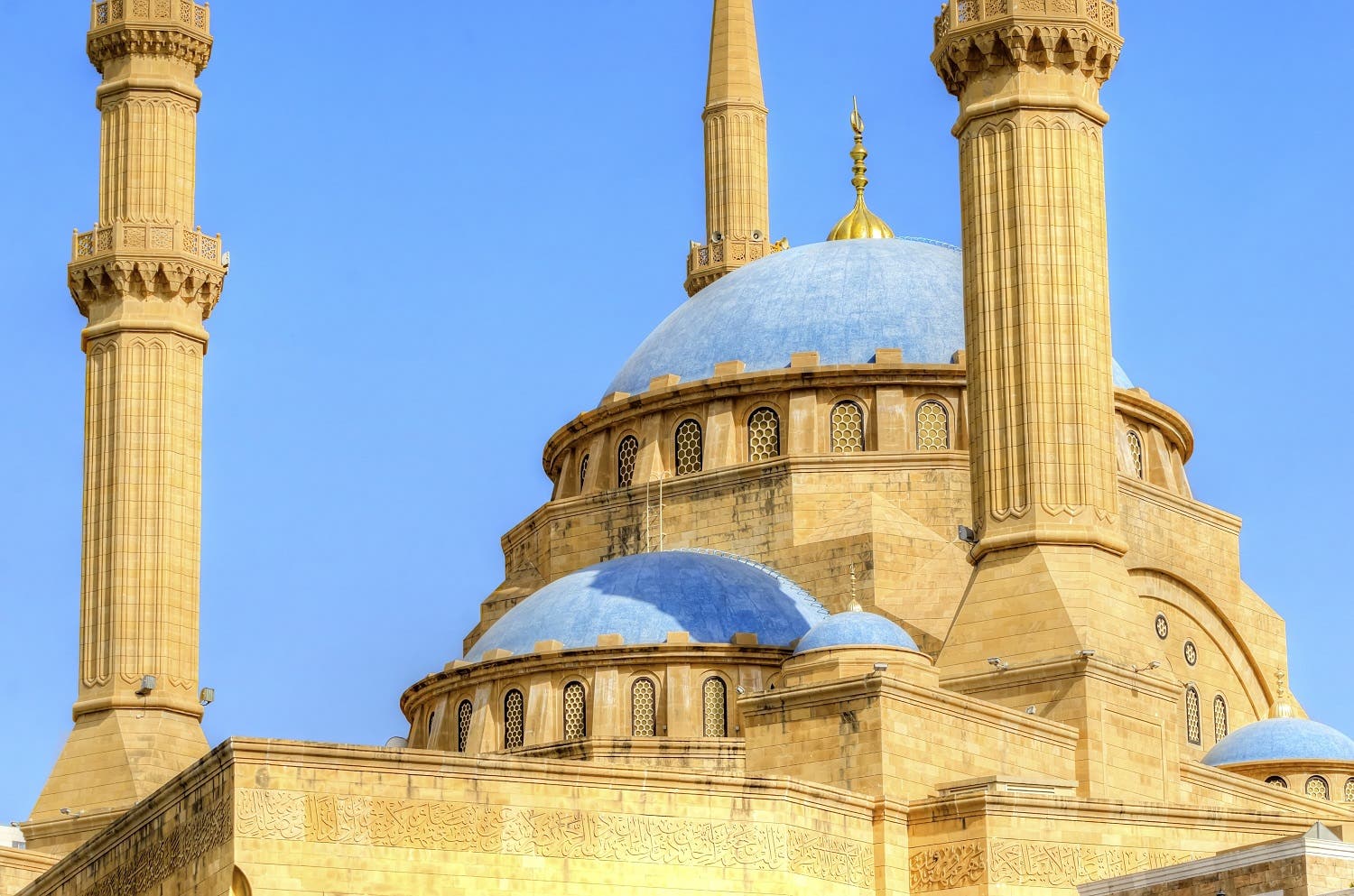 The Mohammad Al-Amin Mosque situated in Downtown Beirut, in Lebanon (Shutterstock)
♦ Cordoba
The Spanish city of Cordoba hosts one of the most interesting inter-religious structures, the Mosque–Cathedral of Córdoba, a holy site that was originally a small temple of Christian origin, that for years was shared by Muslims and Christians: the holy site became the Grand Mosque of Cordoba under Emir 'Abd al-Rahman I, then in the 13th century with the Reconquista the structure became a Roman Catholic Church which is still today. The Mosque-Cathedral of Cordoba, as it has been called, is 300 meters away from the Synagogue in Calle Judios (Jewishs' Street) and Virgen de los Faroles Church and other Catholic Churches.
♦ Palermo
In the Italian city of Palermo, the Mosque of Tunisia is less than 500 meters from Palermo's Cathedral and several other Catholic churches, including Santa Maria del Sabato Church that in January this year decided to turn its oratory into a Synagogue.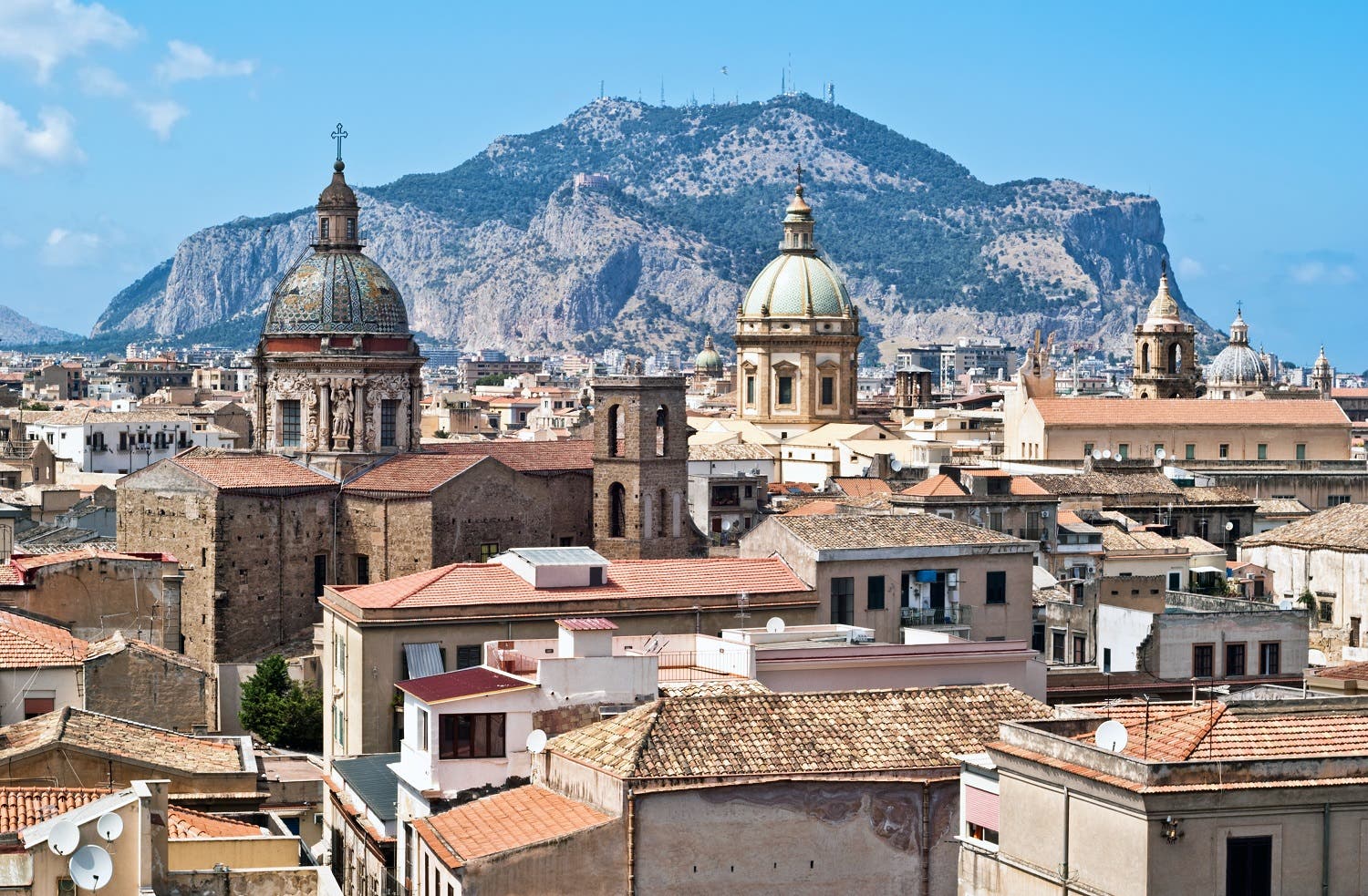 Palermo (Shutterstock)
♦ Mumbai
It's impressive the number of different holy sites that one can find concentrated in about one square kilometer in the Indian city of Mumbai. Jama Masjid mosque, the Church of Our Lady of Health Cavel, Shaar Harahamim Synagogue, Parsi Agiary Zoroastrian temple and several Hindu temples as Shreenathji Temple, Shree Swaminarayan Mandir, 18th-century temple Shri Mumbadevi Mandir where Mumbai's patron deity and other Hindu gods are venerated, Mota Mandir: these places of worship are all in the same neighborhood.
♦ Panama
It's quite rare to find this inter-religious feature in a Central American city, but Panama nailed it. In the central district between Casco Viejo and Punta Paitilla there are La Comunidad Bible Church, Jama Masjid Mosque and Shevet Ahim Synagogue, all in an area of about one kilometer.
SHOW MORE
Last Update: Wednesday, 20 May 2020 KSA 09:50 - GMT 06:50