It was the eve of September 11, and we - a group of Evangelical leaders - found ourselves in al-Ula, having already spent most of the day in a candid dialogue with the Kingdom of Saudi Arabia's remarkable Crown Prince, Mohammed bin Salman.
Some of our friends (and critics) found it startling that a group of Evangelicals would venture to Saudi Arabia on a day fraught with so many horrible memories, but we actually believed it to be the most appropriate time to focus on where the Kingdom must go, can go, and where we believe it is going.
We were not disappointed.
The Crown Prince is passionate about his vision and is in total command of the subjects about which he speaks. For hours, he answered every question we asked and he answered them directly and thoughtfully, and often he answered questions before we asked them. He had no problem having a substantive conversation about areas of disagreement and through this and our previous interactions it has become increasingly apparent to us exactly why he is a leader of such global consequence and why he is here to stay. If he accomplishes only part of what he imagines for his country, the region will be unrecognizable, for good.
Later that evening, as the sun set its divine hew over al-Ula, Saudi Arabia's hidden archeological jewel, we thought to ourselves whether or not the sun was also finally setting on the violent extremists that had tried to irreparably damage the relationship between Muslims and the United States 18 years earlier.
Al-Ula struck us as a microcosm of what's really different about the new Saudi Arabia. For decades, the jaw-dropping remnants of the southern capital of the ancient Nabataean Kingdom – made famous by Petra – had been closed to visitors, partly because some in the Kingdom had a general bias against any entertainment whatsoever and the most extreme might have been inclined to finish off the remnants of al-Ula's polytheistic history in the way the Taliban had defaced the famous Buddhas of Bamiyan.
Yet now, al-Ula stands as a shining symbol of what can happen when a devoutly religious society decides to welcome again moderation in its devotion. Al-Ula will soon play host for the second consecutive year to a music festival running through the Arab winter which will draw thousands of tourists and some of the world's most famous artists.
All of this is happening because the leaders of the Kingdom no longer seem to see the country's undeniable and important Islamic history threatened any longer by its pre-Islamic past. On the contrary, they envision a society able to welcome tourists from Christian, Jewish and other faith backgrounds who are intrigued to discover the brilliant beauty and historic riches of the Arabian Peninsula.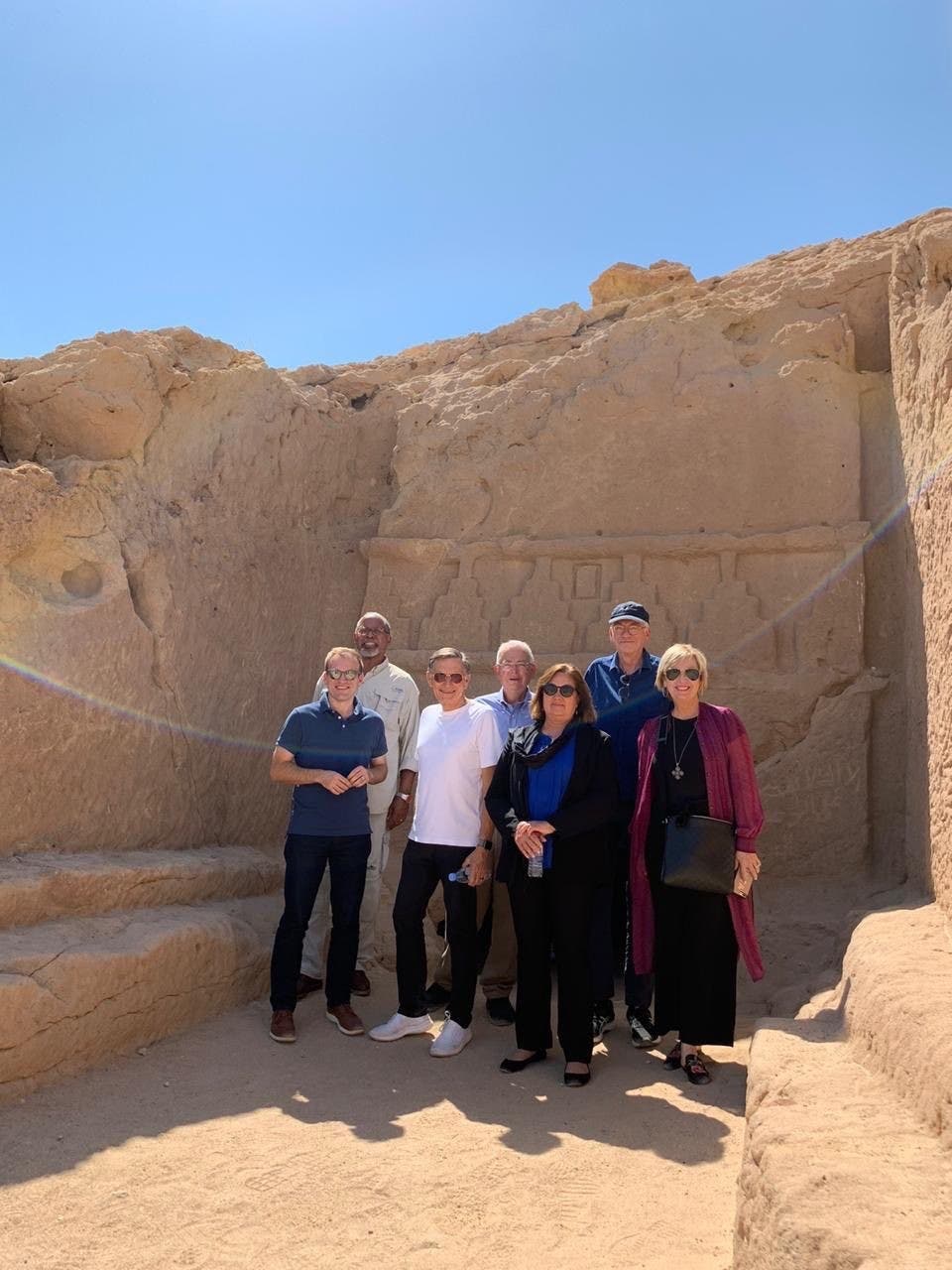 Evangelical Christian delegation visits Saudi Arabia on eve of 9/11. (Supplied)
Yet, we also noticed in many conversations a clear subtlety in the way the young generation of Saudis - largely inspired by the youth of their Crown Prince - spoke about the generation of their fathers and grandfathers. While not envying their austerity, they admired how their forebearers had hewn from a barren desert a G-20 country which stands now among the world's most prosperous and powerful nations. They were careful not to resent the Kingdom's conservatism or to defame its religion even while they are working to balance it all with the modern world.
We noticed, too, a delicate critique of Americans who argue change isn't happening fast enough in the Kingdom: "Remember, it took centuries to make yours a 'more perfect union,' and it will take time for our Kingdom to perfect itself too."
One thing is for sure: Historic change is afoot in the Kingdom of Saudi Arabia. It is apparent in the absence of religious police. It's apparent in every aspirational idea of its young entrepreneurs and scientists. It's apparent in the remarkably moderate and inclusive language of this year's "Charter of Mecca" which clarifies the rights of citizens and minorities within the framework of Islamic theology, all convened under the patronage of His Majesty the King himself and supervised under the eyes of esteemed scholars like the Muslim World League's head Sheikh Mohammad al-Issa.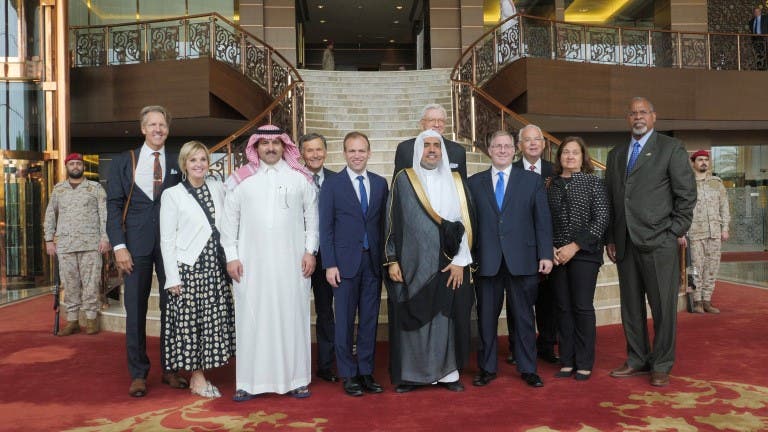 Evangelical Christian delegation visits Saudi Arabia on eve of 9/11. (Supplied)
We were encouraged by the introduction of concerts and movie theaters, the firing of more than 3,500 extremist clerics from the mosques, and the creation of the ETIDAL center (the Global Center for Combating Extremist Ideology) to pro-actively counter violent extremism on social media in real time.

Perhaps most intriguing was that during our visit, the Crown Prince's advisers insisted we receive a briefing by senior scholars of the Riyadh-based King Faisal Centre for Research and Islamic Studies. The briefing addressed the long-neglected history of peaceful relations between the Prophet Muhammad and Christians and Jews who lived and worked in Arabia during the 7th century. We were taught about historic documents like the "Charter of Medina" and letters the Prophet wrote to various Christian communities who refused to convert to Islam but were nevertheless granted the freedom to practice their faith and run their churches without interference, and with whom the Prophet forged warm relations.
Don't get us wrong. We believe much in the Kingdom still needs to change, and we have expressed those opinions clearly and frequently. But we are also willing to give credit where credit is due, taking into account the context of change, and doing so as patient friends with realistic expectations that it takes time to change what took time to build.
The Crown Prince's plan, after all, is Vision 2030, not Vision 2020.
__________________________

This article was co-authored by Joel C. Rosenberg and Reverend Johnnie Moore. Rosenberg is the New York Times bestselling author of The Persian Gamble and of the forthcoming, The Jerusalem Assassin. Moore is the President of The Congress of Christian Leaders and the founder of The KAIROS Company.
SHOW MORE
Last Update: Wednesday, 20 May 2020 KSA 10:00 - GMT 07:00