Is a Russia-Turkey war on the horizon after airspace 'breaches?'
Turkey has adopted strict rules of engagement by regarding any naval, air or land forces vehicle approaching its territory
Turkish media has now become accustomed to waking up to each new day to a "hot potato." This time, it was Russia. Early Tuesday, Turkey shot down a Russian warplane near the Syrian border, which Ankara believes was the latest violation of its airspace.
Since 2012, when a Turkish F4 jet fighter was downed by Syria, Turkey has adopted strict rules of engagement by regarding any naval, air or land forces vehicle approaching its territory from Syria as a potential threat.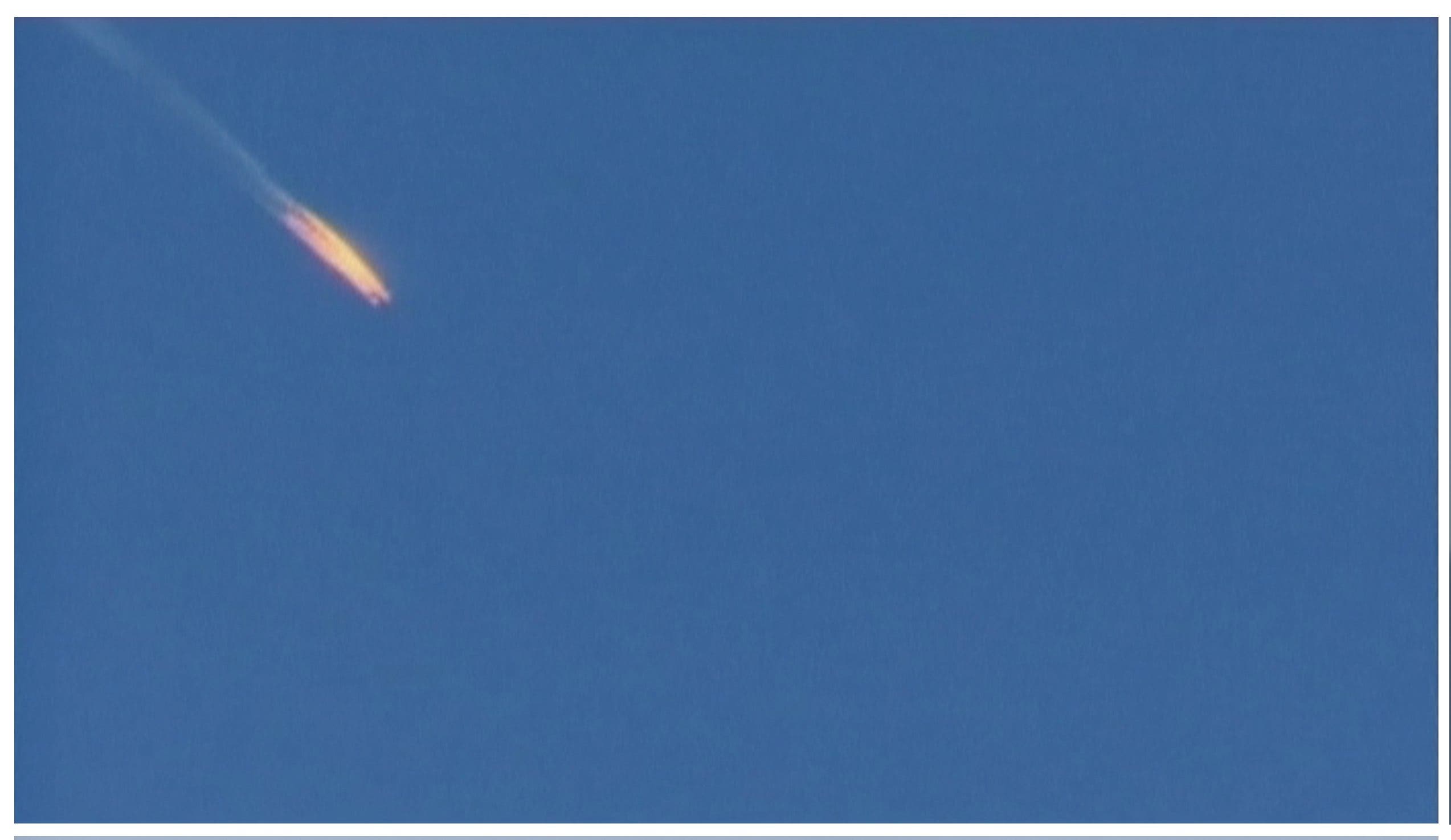 According to statements from Turkish officials, the aircraft's pilots, flying at an altitude of 19,000 feet, were warned 10 times during a period of five minutes, and were asked to change their direction immediately, but these warnings went allegedly disregarded and the aircraft entered within 15 kilometers of Turkey's border for 17 seconds.
Following the violation, Turkey hit the jet and it crashed on the Syrian side of the Turkish-Syrian border, with many speculations about whether the two pilots are dead, captured by the Turkmen rebels, or have been picked up by the Syrian army after they parachuted out of the jet.
For its part, Russia denies any violation and insists that the aircraft had been attacked when it was 1 kilometer inside Syrian territories. Russian President Vladimir Putin warned Turkey of "serious consequences for Russian-Turkey relations," and termed it as a "stab in the back carried out by the accomplices of terrorists."
Ramifications
In a second blow, Russia's Foreign Minister Sergei Lavrov cancelled his previously planned visit to Turkey scheduled for Wednesday. He also advised Russians not to visit Turkey. Russia also announced it had suspended all military contacts with Turkey for now.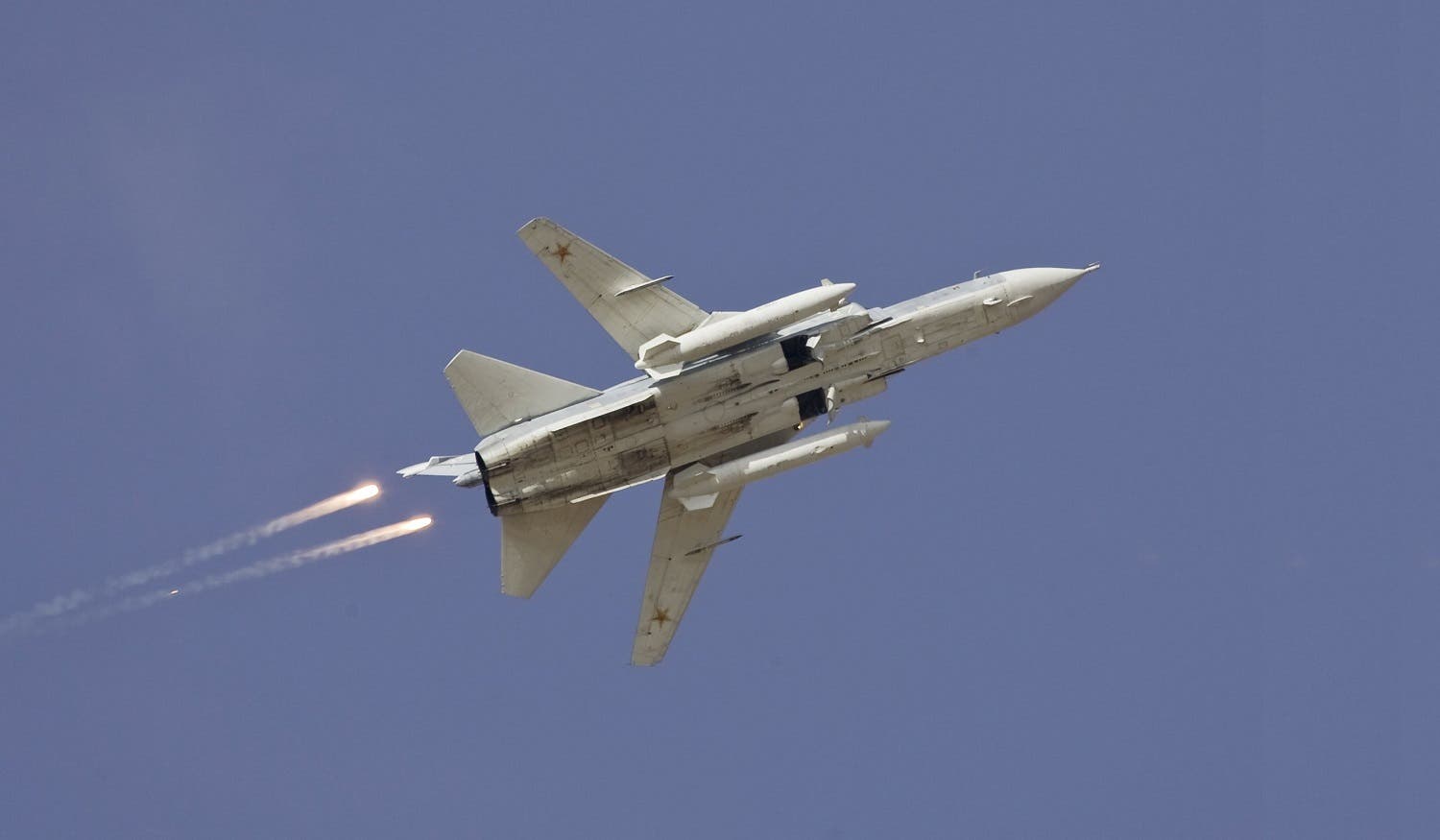 In another move that is likely to affect Turkey's tourism revenues from the 3.5 million Russian tourists picking Turkey each year, Russia's Federal Agency for Tourism recommended the suspension of all sales of tours to Turkey, a call immediately heard by Natali Tours, one of Russia's largest tour operators.
In a statement published on the government website on Wednesday, Russian Prime Minister Dmitry Medvedev said that Turkish companies could lose their market share in Russia following the alleged cancellation of some important joint projects after this incident.
Contrary to what was feared by some analysts, Russian Deputy Minister of Energy Anatoly Yanovsky quickly announced that gas supply to Turkey will continue without interruption. Turkey still receives about 60 percent of its natural gas from Russia as its main provider.
Proxy war?
Metin Gurcan, a security analyst and a former special-forces officer, expects a far-reaching retaliation from Russia.
"This retaliation may take the form of a proxy war which will be supported by unidentifiable actors on the ground as well as terror waves inside Turkey," Gurcan told Al Arabiya News.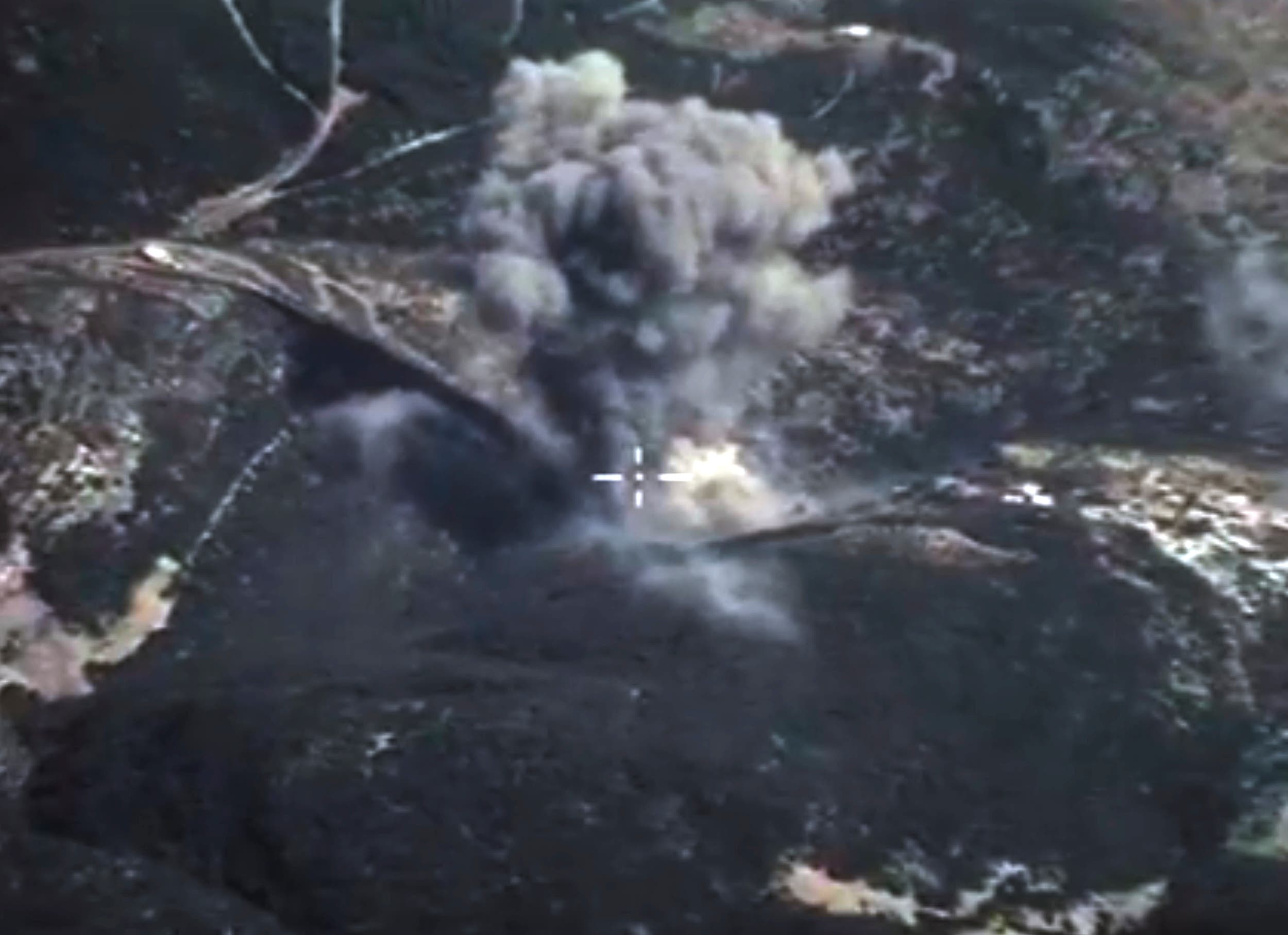 Gurcan also noted that Russia will take this opportunity to give further support to the PYD and the PKK by taking steps that would increase their international legitimacy.
"It is also possible that Russia will impose tough sanctions on the energy sector and initiates cyber attacks to critical infrastructure in Turkey, such as electricity and water," he also warned.
Turkey's president Recep Tayyip Erdogan chaired a security meeting immediately after the jet was shot down to discuss the issue, while NATO urgently called an extraordinary meeting of its ambassadors.
"We stand in solidarity with Turkey and support the territorial integrity of our NATO Ally, Turkey," NATO Secretary General Jens Stoltenberg said in his statement following the meeting, and added: "I look forward to further contacts between Ankara and Moscow and call for calm and de-escalation."
Similarly, during a joint press conference at the White House on Tuesday, U.S. President Barack Obama and French President Francois Hollande urged Russia and Turkey to avoid any kind of escalation that would be extremely damaging.
History of escalation
This was not the first time that Russian military incursions reached a dangerous level in the region and raised the prospect of a direct confrontation between Turkey and Russia, a NATO member with the Alliance's second biggest army.
On October 3 and 4, Russian warplanes had violated Turkey's airspace along its southern province of Hatay bordering Syria, and they were intercepted by Turkish fighter jets before they exited. And ten days after, the Russian air force officially had informed the Turkish military that measures would be taken to prevent any repetition of violations of Turkish air space again.
Turkey and Russia have been already at odds regarding Syrian conflict, particularly due to Russia's military backing for Syrian President Bashar al-Assad. The location of where the plane crashed was also close to the region where Russian and Syrian aircrafts have been allegedly targeting Turkmen fighters – a highly sensitive issue for Turkey who has repeatedly declared its readiness to intervene in helping Turkmen rebels in Syria.
Sinan Ulgen, a former Turkish diplomat who now chairs the Istanbul-based Centre for Economics and Foreign Policy Studies (EDAM), believes that Russia's violation of Turkish airspace was an intentional and conscious move for testing the determination of Turkey in applying its rules of engagement.
"In recent times, Turkey hasn't strictly applied its rules of engagement over similar breaches. Following intense contacts with a high-level Russian delegation that visited Turkey, Russians had apologized and promised it will never happen again," Ulgen told Al Arabiya News.
According to Ulgen, taking a firm stand on this issue was important for Turkey to sustain the credibility of these rules.
"I don't expect that this incident would result in a long-term confrontation, because Turkey has concrete evidence and maps showing the violation of airspace. Russia's response would determine whether there will be an escalation over the bilateral ties," he added.