Lebanese escapes Istanbul nightclub attack, only to drown in Bosphorus
Lebanese fitness trainer, Elias Wardini, survived Istanbul's nightclub attack on New Year's Eve - just to drown in the Bosporus after fleeing the bloodbath
Lebanese fitness instructor, Elias Wardini, survived Istanbul's New Year's Eve nightclub attack, that claimed the life of 39 revelers, among them 20 Arabs, in a bloody assault carried out by an ISIS gunman disguised as 'Santa Clause'. But in a cruel twist of fate drowned in the Bosporus river after fleeing the rampage.
Also among the victims of Sunday's attack were two other Lebanese people: a young woman named Rita Chami, and a fitness club owner and trainer, Haikal Mussalem, 39, who was killed while exiting the club's restroom. His newly wed wife, Mireille Khoury escaped unscathed.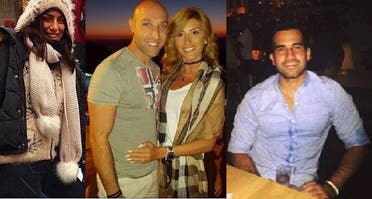 Wardini managed to escape the horror unfolding in the Reina club situated on the banks of the Bosporus by throwing himself into the river, according to Lebanese publications. The personal trainer of the "Fitness Zone" health club in Beirut, probably stumbled in the darkness. His body was discovered early on the morning of Jan 1, 2017.
Among the casualties of the attack were people from at least eight countries - of those were seven Saudi nationals killed – a further seven were injured. Two Moroccans, three each from Jordan and Iraq, one Kuwaiti, one Libyan and a Tunisian couple were also killed.