How Osama bin Laden plotted for son to inherit al-Qaeda
The CIA has revealed on new details on the life of al-Qaeda's late leader Osama Ben Laden by releasing the third and last installment of documents
The CIA has revealed on new details on the life of al-Qaeda's late leader Osama Ben Laden by releasing the third and last installment of documents and letters found from his Abbottabad hideout home when he was captured and killed in May 2011.
These letters showed how Bin Laden worried about his family and sons, especially Hamza, after they were released from house arrest in Iran. Letters written by the man responsible for orchestrating the September 11, 2001 attacks revealed how had planned for his son Hamza to be his successor as the leader of al-Qaeda.
It was clear from the content of other letters that mediators involved in hiding Bin Laden over the years refused to send Hamza back to him, which confirms the important role of Hamza after the death of his father.
Umm Hamza and her son
In a letter written by his third wife Khayriyah Saber (Umm Hamza), Osama urged his son to get out immediately from the area where he was residing. Hamza was in charge of plotting the operation. The letter said: "Your father sends his regards and tells you that you should get out of the area as soon as possible. You shall personally follow up the matter and take into account all security measures."
According to the directives of Osama bin Laden, Hamza had to leave the area, which was not specified in the letters, and to Karachi via Balochistan. He had to coordinate with two mediators, Mahmoud and al-Sindi. When done, he had to call one of the numbers that he was provided with.
Umm Hamza, who has a PhD in child psychology, added: "Someone will receive you, if possible, it's better to start your journey on a cloudy day riding in an unfamiliar vehicle. Sheikh Mohammed will hand you a card and Khalid's (his brother) driving license, it could be useful."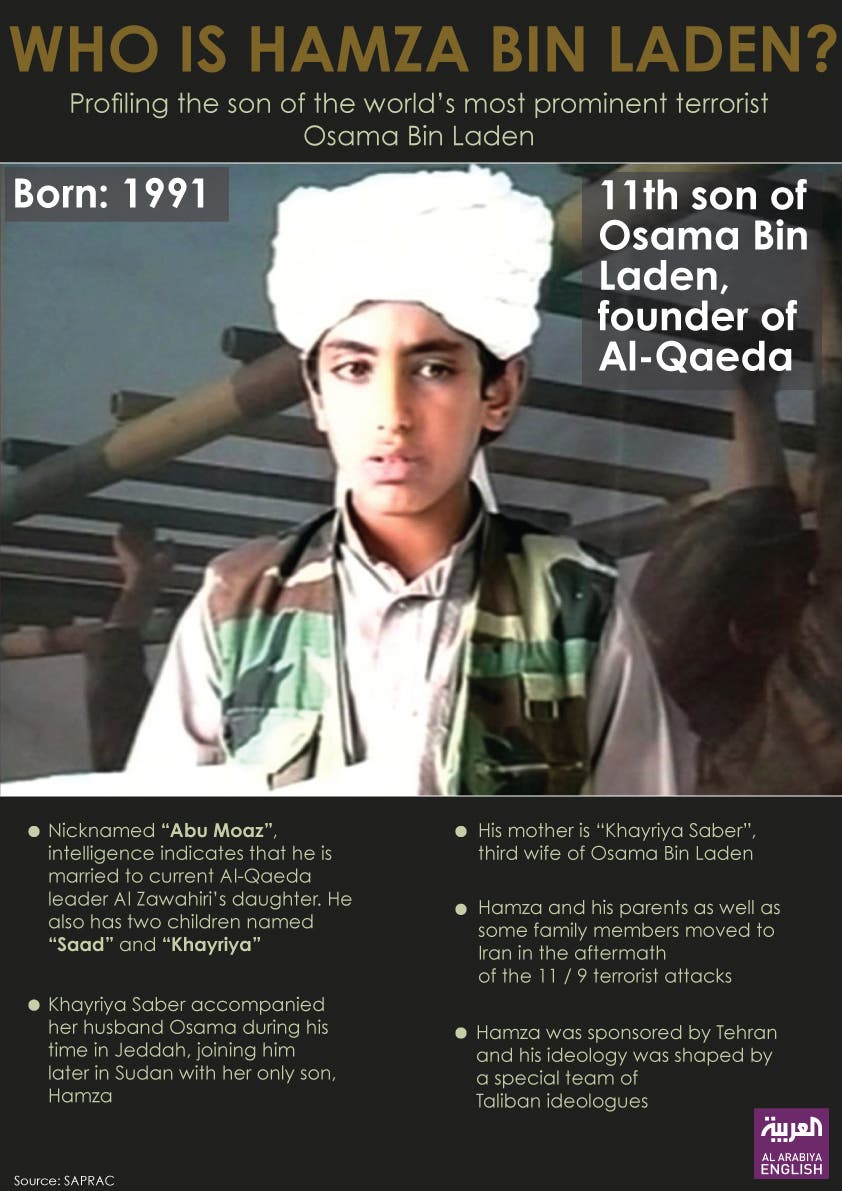 The fretful al-Qaeda leader urged Hamza not to wait for the card, if it would delay his exit from where he was, echoing a previous letter – released within the second tranche of declassified Abbottabad material – he addressed to those looking after Hamza, urging them to promptly deliver him along with his mother.
"As for Hamza and his mother, if your intermediary delivering this letter arrives early, then please dispatch them immediately, if not, then the next day, as our liaison is awaiting them," Bin Laden wrote in one letter.
Despite bin Laden's communications, the group did not comply with his requests to dispatch Hamza and his mother together. According to a later letter addressed to his wife he wrote: "I've learned that our endeared son has not arrived at your end yet, contrary to my expectations. In a letter to be sent to sheikh Mahmoud I have emphasized that Hamza and his family has to be dispatched together as soon as possible. This letter will be sent to our brothers – God willing – this Thursday 1 Safar."
While it was thought that Hamza was bin Laden's favorite son, the third installment of letters proved how much Bin Laden wished to see him succeed as al-Qaeda's leader.
One letter explicitly suggests Bin Laden wished to train his son on a personal level.
"Your father was very pleased with your letter, he wishes to meet you to gain from his experience, he prepared for you lot of work."
Increasing distrust of Iranians
Bin laden's distress for his sons' safety was apparent following their departure from Iran to join him. In a letter he addressed to his sons – Osman and Mohamed – he said: "Unfortunately, security circumstances have yet to allow us to meet in one place. We were able to bring Umm Hamza alone, but we will arrange accommodation for you – God willing – please tell me how is Fatima and her daughter, and the news of Asma and Hamid after their trip, and Wafa and her sons?"
Increasingly, the Bin Laden letters proved his distrust of Iran following the floundering of plans to move his sons and wife from Tehran to Abbottabad.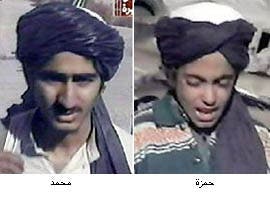 One letter suggested that he was haunted by the possibility of an implanted tracking device to hunt them down: "Do you remember seeing any suspicious acts that raised your doubts in any Iranian hospital? Or any attempt to implant a device on any of the brothers? Were the injection needles of a normal size, or were they bigger than usual? As there is a strong possibility that they have implanted a device under the skin".
He urged his sons to remember if they have undergone any operations.
"It is vital to remember any surgeries date or any odd events. This will either weaken or strengthen the possibility of you being tracked."