Prince who piloted the first F15 recalls its history with Saudi Arabia
Prince Major General Pilot Mansour bin Bandar bin Abdul Aziz explained to Al Arabiya how Saudi pilots have become the most skilled captains in the world
A Saudi pilot commemorated the first F15-SA fighter, which initially flew the skies of Saudi Arabia in 1982. Prince Major General Pilot Mansour bin Bandar bin Abdul Aziz, who retired about three years ago, explained to Al Arabiya how Saudi pilots have become the most skilled captains in the world.
At King Faisal Air Force Academy
Prince Mansour bin Bandar told Al Arabiya "I was a graduate coming from the United States and I have partaken in a D33 demo at the inauguration of King Faisal Air Force Academy, as well as the graduation of the first batch of Saudi pilots at the time."
Prince Mansour asserted: "I was an aviator at the time, and I worked with other colleagues to make King Faisal Air Force Academy an important training site for future Saudi captains to become highly experienced."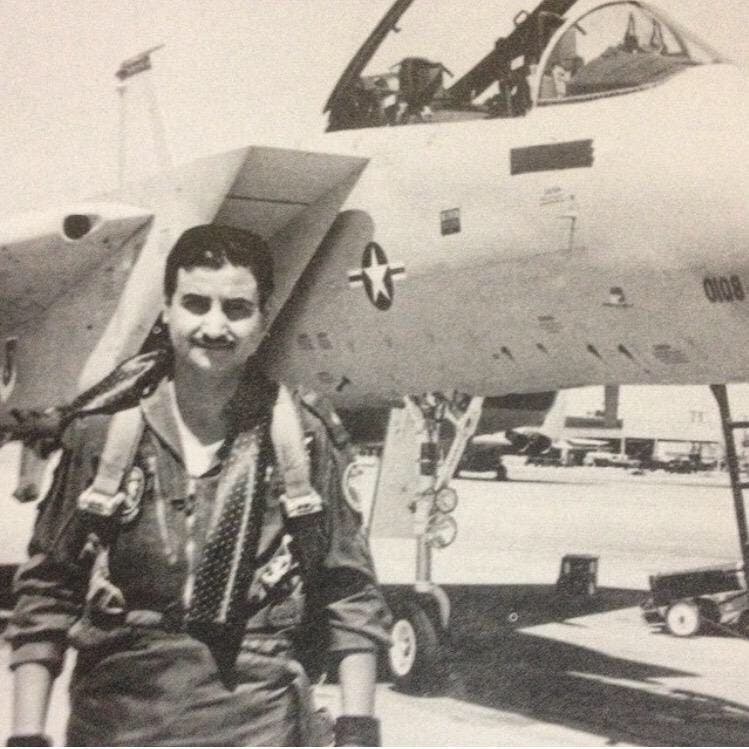 The Story of Saudi F15
Prince Mansour Bin Bandar noted that during 1982 he was the supervisor of the 'Sun of Peace' project, which aimed to train six F-15 fighters. Prince Mansour recalls how he and his colleague, General Mouidh Al-Lahib,i learnt how to operate it beforehand, saying: "We came to Saudi Arabia before the arrival of the aircraft to prepare the necessary supplies of books and logistical assistance for the new aircraft."
"I was the commander of the F-15 swarm. Gradually I became an Air Wing and a Base Commander until I retired three years ago."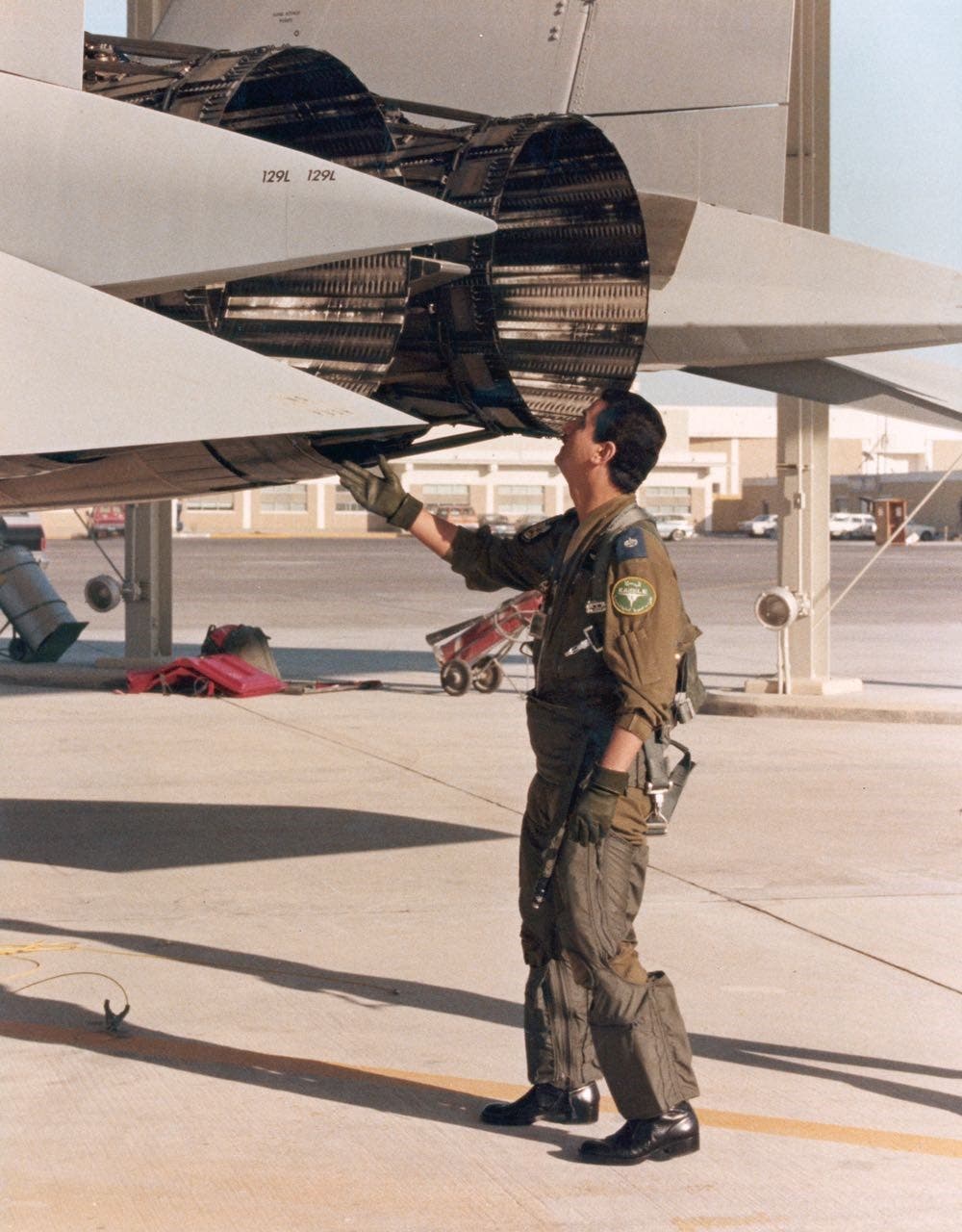 Aviation: A passion and a hobby
Prince Mansour bin Bandar pointed out that flying is his passion since he was a child. In the beginning, he went with his father, Prince Bandar bin Abdul-Aziz, to attend an Aircraft demo in Dhahran airport during the reign of King Saud. Ever since, he fell in love with airplanes, and wasn't scared by the sound of the engine even as a little boy.
He continued: "During the school years, my four colleagues and I agreed to become pilots. The opportunity presented itself and we all joined the Air Force. Prince Bandar bin Sultan, Abdulrahman al-Fahd al-Faisal, Khaled al-Sheikh and I all achieved our desire and we went to Britain. Then we were sent to the United States. "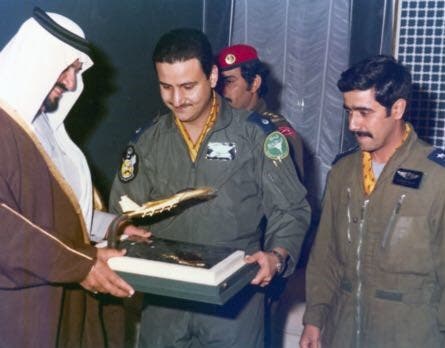 The efficiency of Saudi captains
Prince Mansour praised the expertise of Saudi pilots: "We performed in universal aircraft demonstrations. The international community recognizes the competence and the capability of Saudi leaders. It is an honor."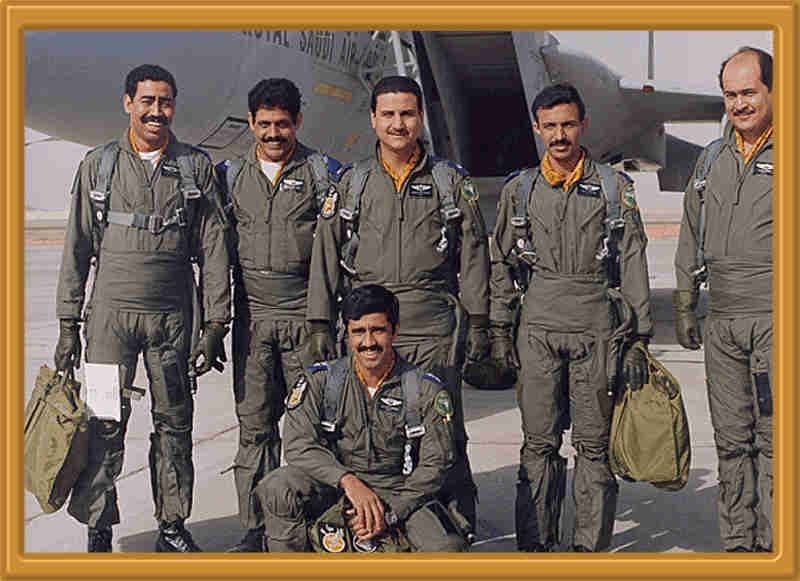 A never-ending love story
Prince Mansour bin Bandar confessed that the F15 is his passion and love, by virtue of his proximity to the fighter aircraft, his long experience with it, and himself being the first pilot to lead a swarm of F15s: "There isn't a pilot who cannot love this aircraft. It is safe and flexible, and watches over the captain's mistakes."
"It has a wonderful set of characteristics. It has unique radar and a state-of-the-art computer," he added.