The son of Omar Abdel-Rahman, the late former leader of an Egyptian Islamist militant group who died on Saturday, told Al Arabiya that his father had asked to be buried in his hometown in Egypt, specifically in El Gamaliya in al-Dakahlia Governorate, and not in Qatar.
Ibrahim Abdel-Rahman said American authorities contacted them and confirmed the death of his father in a US prison. The sheikh's lawyer Ramsey Clark and Palestinian lawyer Ashraf al-Noubani, who was communicating with the sheikh in America, also confirmed the news, Abdel-Rahman said.

Omar Abdel-Rahman died in the US prison after serving more than 20 years for seditious conspiracy to commit murder. He was serving a life sentence in the United States for his role in masterminding the 1993 World Trade Center bombing.

He added that there has been communication with the Egyptian and American authorities to allow transferring his father's body to Egypt to bury it there.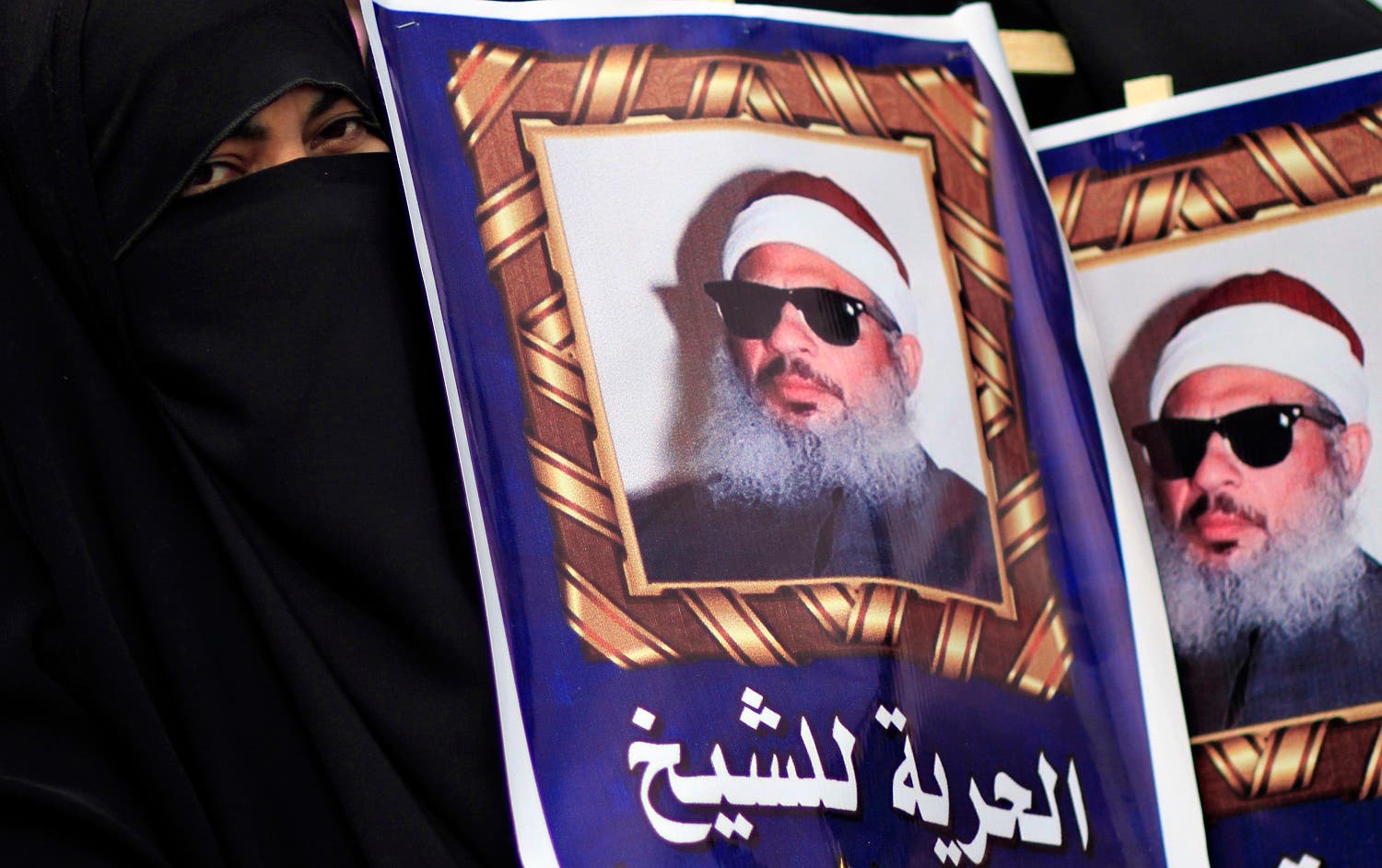 Abdel-Rahman denied reports that the family requested American authorities to transfer his father to Qatar to bury him there and clarified that they had requested transferring him to Qatar for treatment after his health deteriorated due to pancreatic cancer, diabetes and blood pressure problems and complete inability to move.

He added that it was his father's wish to be buried in Egypt.

According to Abdel-Rahman, his father spoke with his family a week ago. During the phone call, he told his mother it may be the last time they talk to him as he feels his end is near due to ill health and the prison's rejection to transfer him for treatment abroad.

Abdel-Rahman said his father's voice was disturbed and he could barely take a breath, adding that he told them during the phone call that these were his last days and he may die within hours.

He also said that they have not seen their father during all those years and their applications to visit the US to go see him were rejected by the American embassy.