Loutfi Jamal is running around the small dining room of Mazeish grill so quickly, it seems impossible that he hasn't dropped the large platter of kibbeh he's holding.
In true Arab fashion, he's doting on his guests' every need, and making sure that they leave the restaurant uncomfortably full. Loutfi is a chef in a dinner series curated by Nasser Jaber, a Palestinian restaurateur who's making his mark on New York's lower east side.
The premise of the series is simple: guests buy tickets to a prix-fixe dinner curated by a refugee chef. The dishes are traditional to the chef's native country; tonight, it's a four-course Latakian menu.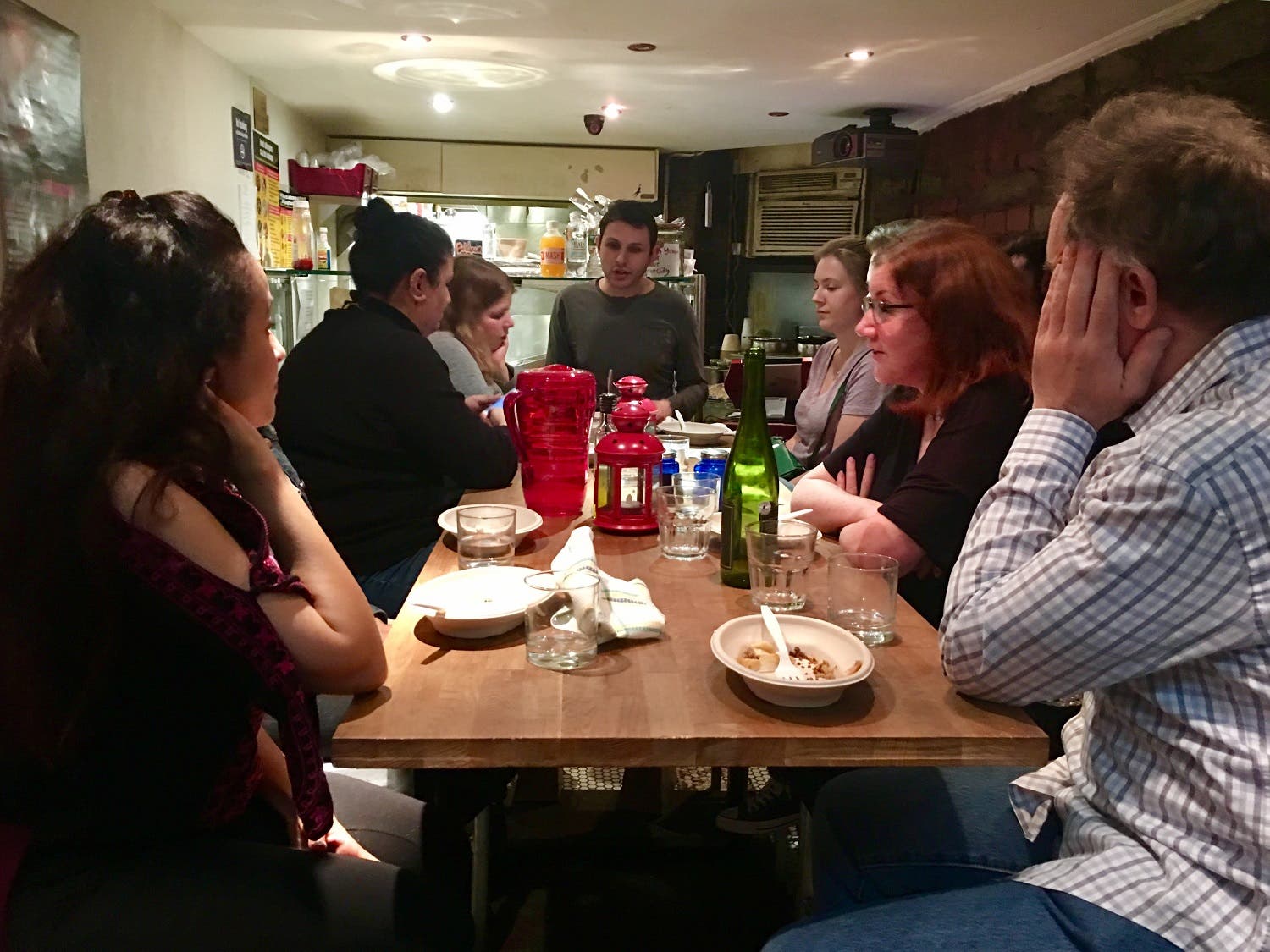 Chef Loutfi came to the United States to escape persecution and war in Syria. Before being granted asylum in the US, Loutfi had bounced around the Middle East and Europe for years. He finally arrived in New York as a legally-recognized refugee three months ago, but quickly found that it wouldn't be as easy to assimilate as he thought.
Despite some government assistance and help from charities and NGOs in New York City, Loutfi struggled financially. He'd spent the only fifty dollars in his pocket on the cab ride from the airport (no one had told him about the learning curve for mastering New York transit).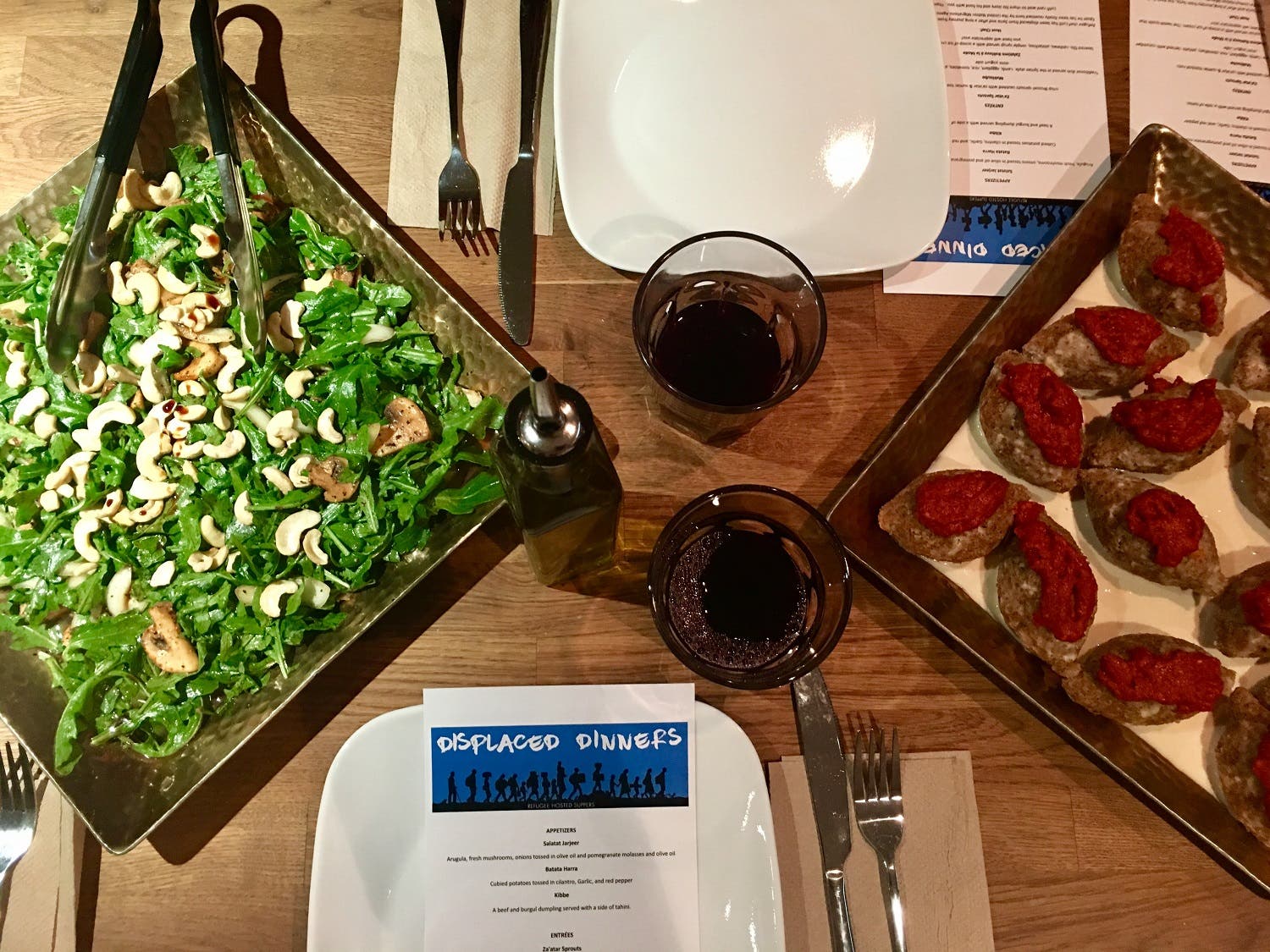 From conflict to fundraising
Jaber met Loutfi at an event for Syrian refugees this past winter. Following the inauguration of Donald Trump as the American president, activism in the US has skyrocketed – on any given weekend, it's easy to find dozens of protests, fundraising, or lectures benefiting any given cause.
Having grown up face-to-face with Palestinian displacement himself, Jaber makes a point to support refugees from all over the world whenever he can. When Loutfi mentioned his financial strife and his affinity for cooking, Jaber's entrepreneurial gears started turning and he decided to turn his restaurant into a social justice supper club.
"There is a lack of interest or some taboo about speaking politics. But the Middle East and the refugee situation didn't happen overnight," Jaber said, "the American people need to hear this story. They need to understand the human cost of displacement.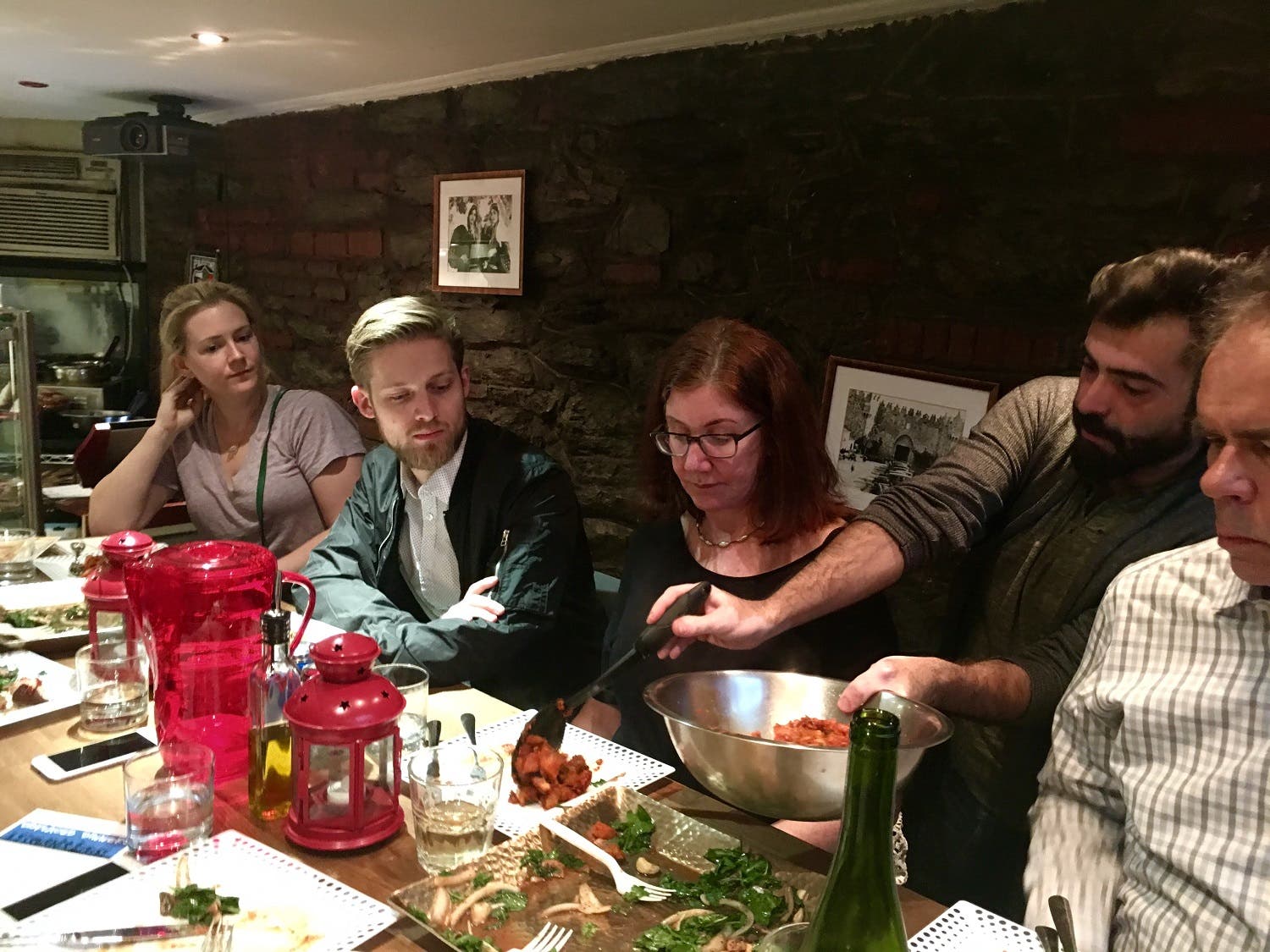 Tale of conflict for a ticket-buying audience
A few times a week, a refugee chef will come to Mazeish and cook a traditional meal for a ticket-buying audience. He'll tell his story, give patrons a taste of his culture, and take any and all questions from the crowd on what it's like to make the refugee's journey to Trump's America.
Tonight, the crowd around the family-style table at Mazeish is surprisingly diverse. There are sisters who tell Loutfi their family hails from Egypt. There's a couple sitting across from them who live just around the block. They have got a classic New York look, like they just walked out of a scene from Seinfeld.
Finally, there is a group of young friends at the end of the table. One of them is a former refugee herself; her family came over from Iran when she was just a kid. Her friends sit across from her, golden-haired and blue-eyed – clearly filled with the energy and zest of a newly-discovered passion for activism (it's a common look in young New York these days).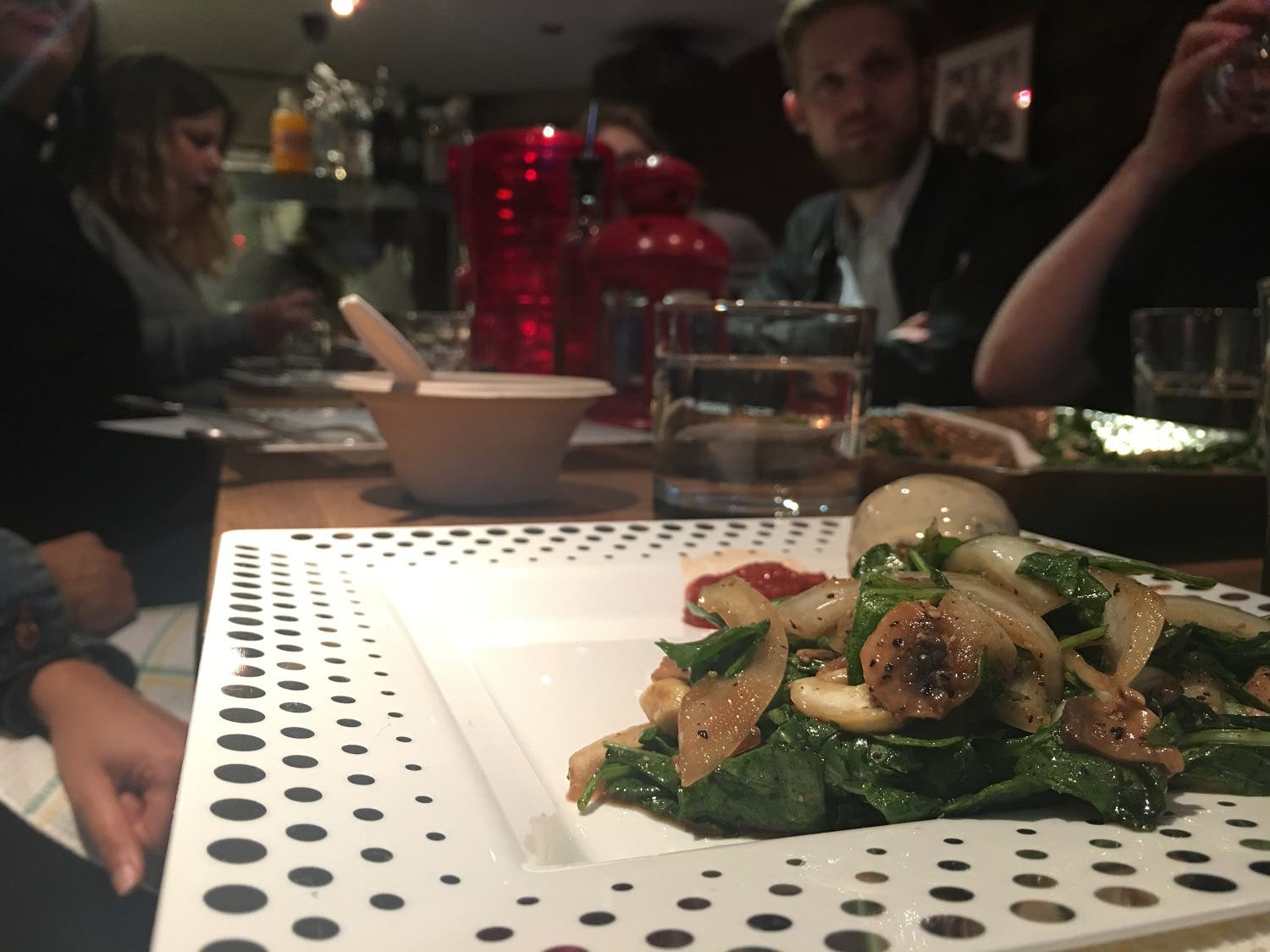 Dinner of activism
Jaber says that the great thing about the dinner series is how it's brought together people that may not have a background in activism. "They [the dinner guests] are not activists. But this is a way they can help out, eat great food and at the same it teaches a refugee a way to earn a living and have a sense of community," he said.
Despite their varied backgrounds and ages, not a single guest can keep their eyes of Loutfi as he tells his story in broken but surprisingly quick English. He takes them through his life, year by year, while piling kibbeh, labneh, and makloubeh onto their plates.
"If I have to be a refugee," he says, "I'd rather be a refugee in New York City. I don't care how hard it is." A comment like this makes every New Yorker at the table visibly swell with pride.