While the Abbottabad dossier continues to shed even more light on al-Qaeda as an organization, Osama bin Laden as its leader, the documents prove more evidence of Iran's close hand in with the extremist group that committed countless of atrocities across the world.
Ties between the two, especially with Iran's Revolutionary Guards, were so close to the point that al-Qaeda commanders seriously considered the idea of establishing offices in Iran to receive and dispatch militants to foreign locations.
Among the cache of documents released by the United States, which Al Arabiya has verified, include letters which revealed names and details about where bin Laden's family and the organization's commanders stayed in Tehran and how they moved freely among Iran's cities. They also revealed details about Eman – one of bin Laden's daughters – and her escape from Iran. One in particular showed how she resorted to asking for the help of Saudi Arabia's embassy in Tehran in 2009.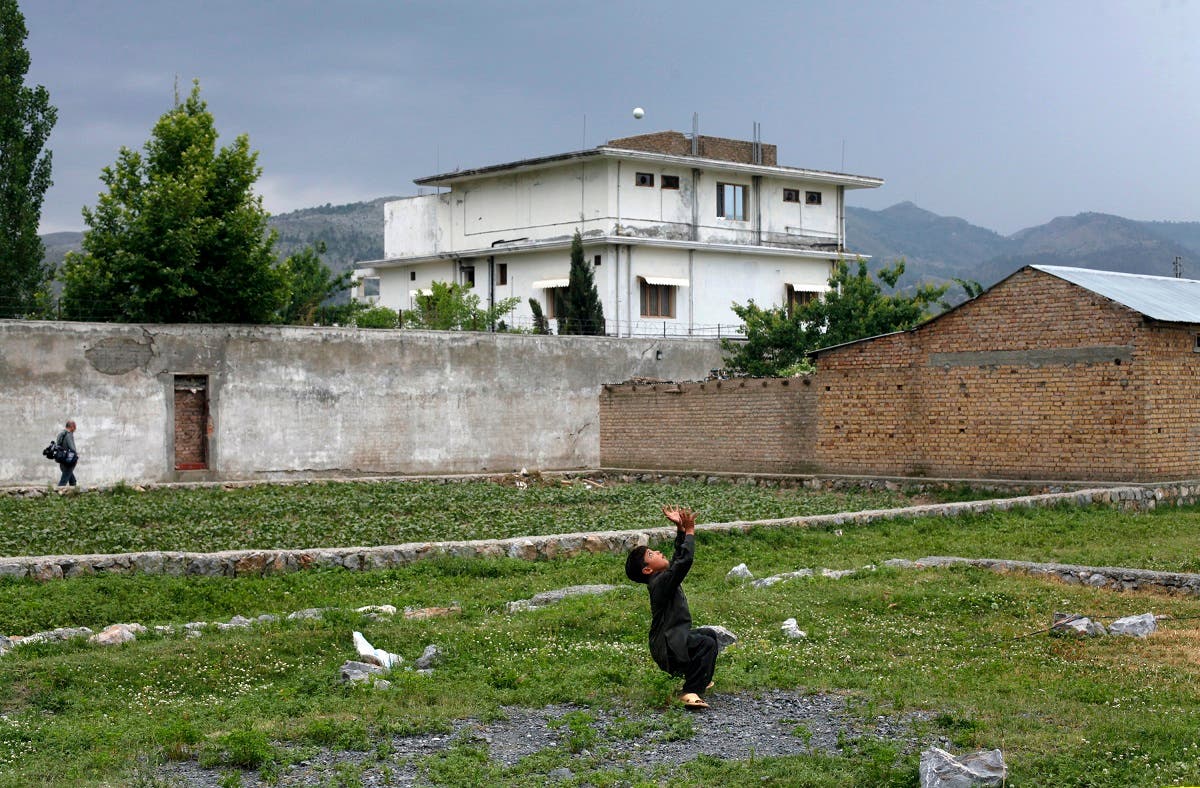 The most prominent communication via letters was with Abu Sahl, al-Qaeda's coordinator with the Iranian Revolutionary Guards, who spent seven years in Iran. Abu Sahl, who left Iran with al-Qaeda's military commander Saif al-Adel, was the father of the woman who ended up marrying Khaled Islambouli, son of Mohammed Shawki Islambouli whose brother is widely held responsible for killing Egyptian President Anwar al-Sadat. The senior Islambouli's efforts were significant in securing a safe haven for al-Qaeda members escaping from Afghanistan after the September 11, 2001 attacks.
Report on bin Laden's family in Iran
In his letter, Abu Sahl provided a detailed report about the journey of bin Laden's family and several ranking al-Qaeda members to Iran and how they lived there. The report was sent in compliance with al-Qaeda commander Abu Saeed's orders.
Abu Sahl wrote: "I have been with the dear brothers and clerics Abu Alkhair, Abu Mohammed al-Zayyat, Saif al-Adel, Abu Hafs Al-Mauritani, Abu Ghayth, Mohammed Shawki Islambouli and your sons Othman, Mohammed, Hamza and Laden for three years."
Escape and assassination of Saad bin Laden
Abu Sahl focused on informing bin Laden of what happened after his son was killed in a drone strike in Afghanistan after he escaped from Iran. He also mentioned details about the Iranians' investigation of his escape.
"Saad lived in Yazd in the same place as Saif al-Adel, Othman, Mohammed, Hamza, Laden and their families, in addition to Um Hamza (Bin Laden's wife), your daughter Eman and Saad's family. After he escaped, the Iranians launched a routine investigation without pressuring anyone and accused them of helping Saad escape. They also restrained their movement, in terms of medical visits and going to the market. Before Saad's escape, they went to the doctor and the market on almost a daily basis," he wrote.
Movement in Iran
Abu Sahl's discomfort with Iran's restraints after Saad escaped changed and this was seen in one of his letters.
"Two months later, the Iranians began to ease their restrictions and allowed them to go to the doctor and to the market and to go from Yazd to Tehran, especially that there are familial ties. Othman went every three months to visit his uncle Abu Jaafar. Mohammed visited his aunt Um Hafs and Hamza, his mother, Laden and your daughter came to visit their sister, the wife of Abu Ghayth, and other relatives. They traveled by air or by train, and sometimes they traveled by bus," Abu Sahl wrote.
Abu Sahl also wrote about how Hamza moved to Tehran to take religious lessons with Abu Hafs Al-Mauritani and al-Zayyat, who was waiting for his siblings to join him after the place for them to reunite when ready.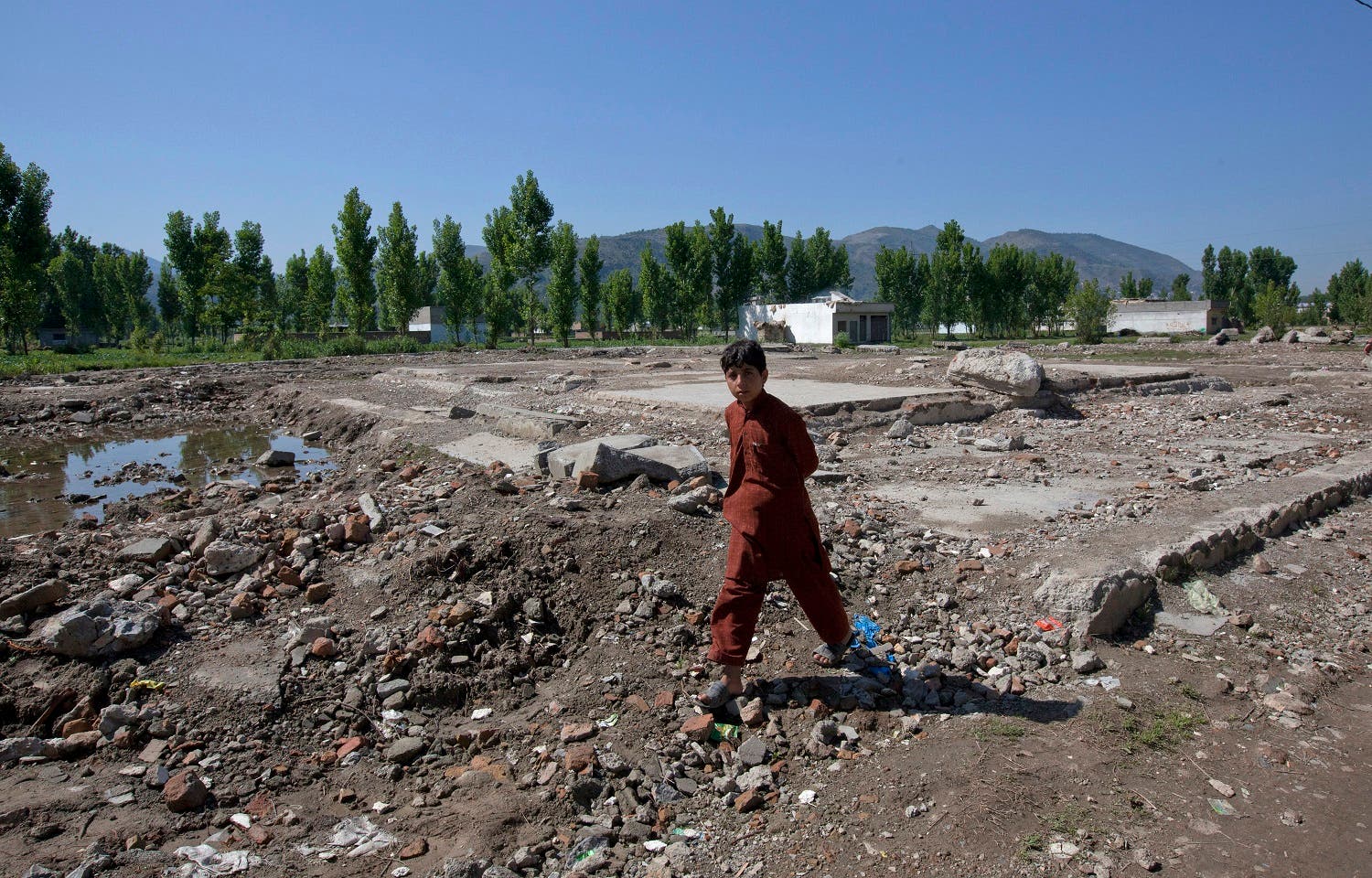 A year after bin Laden's family and al-Qaeda officials settled in Yazd, they moved to Tehran. Iran began to make promises to Um Hamza, Saad's wife, and Bin Laden's daughter that they would move them to Waziristan but Iran stalled for months under excuses that the road was dangerous and passages were closed, according to Abu Sahl's letter. He also noted that the Iranians allowed the bin Ladens and al-Qaeda commanders to use the internet two hours a week but without sending any messages to anyone.
Escape to the Saudi embassy
As Iran continued to procrastinate, Eman bin Laden reportedly planned to escape with her brother before Eid al-Adha. The plan was to escape while they went shopping in the embassies' neighborhood.
"Two men and a woman were guarding them. Your daughter managed to escape from the woman who was monitoring her and she left the shop and went to the Saudi embassy," Abu Sahl wrote in the letter addressed to bin Laden.
The Iranians thus launched an investigation into Eman's escape.
"They investigated with them without pressuring them. They then sent for Othman, Hamza and Ahmad and told them they arranged their sister's escape. Few hours later, they brought back your family members to their houses," Abu Sahl wrote.
Umm Abdullah's messages on the Shada Coast
As reported by Abu Sahl: "He told me that he could not escape with his sister to the Saudi embassy because of the tight control surrounding him and that his sister thought he would eventually join her at the embassy".
Five days later, bin Laden's wife in Syria – Eman's mother and commonly known as "Umm Abdullah" – sent an SMS to her children reassuring them about their sister's safe arrival to the Saudi embassy. She affirmed that Eman sought to travel to Saudi Arabia, and that she planned to join her later on.
Iran's refusal to allow Eman's departure
According to the report sent to bin Laden, Iran did not allow the return of his daughter to Saudi Arabia. The Iranian Revolutionary Guards demanded of bin Laden's son, Othman, ask his mother to join her daughter via the Iranian embassy in Syria with the intent of bringing Eman to Syria instead of Saudi Arabia.
The Iranians told Othman and his brothers that their sister would remain at the embassy for an indefinite period of time and that she would only be allowed to leave upon agreeing to depart for Syria. Due to the Iranian obstruction, Eman remained at the Saudi embassy in Tehran for two months, coinciding with the departure of the rest of al-Qaeda members from Iran as revealed by the information leaked to the media about the al-Qaeda members residing in Tehran.
Bin Laden deported to Syria with Abu Muhammad
Three weeks later, an Iranian intelligence official announced to one of Ben Laden's sons his planned deportation to Syria. The latter was accompanied by the official directly in charge of the Bin Laden file, Abu Mohammad (an Iranian intelligence official) and arrived to his mother's house in Syria.
Abu Sahl continued: "Then they brought us Hamed's belongings and told Othman that they had bought him clothes along with another bag, and that collected all the children's messages and pictures and sent them back to his brothers."
Closure of al-Qaeda's file in Iran
Abu Sahl further declared in his letter that the "an intelligence officer came to the Bin Laden brothers affirming that the al-Qaeda file had to be officially closed after the incident of Eman's escape. The official stated that after the information has been leaked to the media, Iran would immediately start transporting people out of Iran, preferably to Syria as Syrians themselves would welcome their arrival". Instead, Othman and Mohamed (Ben Laden's sons) demanded the Iranian government to be relocated to the region of Waziristan along with Hamza and his mother.
As for Saif al-Adl and Abu Hafs al-Mauritani they were the last to be released as instructed by Iranian directives.
Zawahiri's brother-in-law concluded his message by saying that he "left the brothers there on the basis that I and my nephew Abu Jihad al-Masri (Harun) would be the first among the group to go through this new road as a sort of experiment since the road was still untested."
Names of al-Qaeda leaders in Iran
Prior to Eman's success in resorting to the Saudi embassy in Tehran and the media leaks concerning the al-Qaeda leaders' families being under the protection of Iranian intelligence, other letters revealed the motives behind Iran's release of the other al-Qaeda leaders between the period stretching from 2004 to 2008.
One of these letters, written by Attiyah Allah, intended to reveal to Osama bin Laden the reasons for Iran's release of the second and third leaders of al-Qaeda in an exchange operation for the Iranian consul kidnapped by al-Qaeda in Peshawar in 2008. The operation was carried out through a Balochi mediator and coordinator in Zahedan and carried out in numerous steps and included Abdul Mohsen al-Masri, Salem al-Masri, Abu Suhaib al-Mekki, Khalifa al-Masri as well as their respective families along with a fighter from the Libyan groups.
Attiyah Allah further states that "they sent a message with a Balochi coordinator in Zahedan, who is usually entrusted with the task of relaying our brothers to us, that they will hand him over to the Azmari (the Ben Laden) family soon, maybe within a week or so, and we will act accordingly as to help facilitate things. Our brothers, who were already released, affirm that Iran intends on further releasing more of our people. The latter will be expected to be released along the groups that will include Abu Hafs al-Arab, Abu Ziad Iraqi, Abu Amr al-Masri and many others."
Zarqawi and his negotiating role with Iran
On the other hand, another message by Makarem to the al-Qaeda leadership revealed Zarqawi's role in negotiating with the Iranian Revolutionary Guards the release of the Iranian commercial consul in Baghdad, who was kidnapped after the battle of Falluja in 2004. The message stated that "By helding this hostage brotherhood's intention was to send a severe message to Iran. It warned the Iranian government against further divulging the names of our brothers held hostage such as what occurred with Saif al-Adl, Abu Ghaith and Abu Muhammad as well as others and interfering with Iraq's affairs. It also demanded of them the release of their brothers". He added that the "Iranian side has accordingly committed itself not to leak more information to the media concerning the detainees and to ease the incarceration of our brothers to a certain degree".