Last September-end, Darisni, the region's first smart-device platform that instantly connects students with qualified tutors, was launched in several regional markets.

Darisni, according to its Kuwait-based promoters, is the first of its kind to offer an on-demand, fully-personlized tutoring service via a multi-subject platform that is available as and when students want it. It provides real-time, instant connections to specialized tutors who offer a personalized response to the placed requests.

With Darisni, for the first time, families and students have the opportunity to access qualified on-line private tutors, and at 25 per cent of what they would pay for the traditional face-to-face tutor.

Darisni is available to students on a pay-per-minute price model, at an average of 3 Kuwaiti Dinars per hour (approximately $10) compared to traditional face-to-face tutoring fees, which range between 13 and 15 KD per hour (more than $40). The app accepts only internationally-recognized payment gateways to conduct user transactions, such as VISA, MasterCard, OneCard, and Knet.

Darisni can be downloaded from both the Apple Store and Google Play.

Developed with the intention to provide students with supplemental learning opportunities through an interactive smart, multi-subject platform, Darisni offers a seamless discovery-based experience and both school and university students have access to vetted tutors, and currently offers Mathematics in both Arabic and English, as well as English and Arabic.

As the platform grows, more subjects will be added in the future, such as Science.
Discovery-based learning
Rather than handing students the answers, Darisni employs a discovery-based learning approach. Every interaction is recorded and saved for quality assurance, with regular checks conducted by quality managers. Users also have access to a tutor rating system; top-performing tutors receive rewards, while those who consistently receive low scores are removed from the team to maintain high quality standards.

The Darisni app is the brainchild of a young Kuwaiti entrepreneur, Noor Boodai, who led a team of technology and education specialists in a year-long development process to create an innovative, personalized, and accessible mobile learning solution.

"Technology and smart digital solutions are the future of learning," says Boodai, the founder and CEO of Darisni. "The idea for Darisni came from a real need in the region for quality, affordable tutoring services. Home tutoring is costly and can be financially unavailable for many families, leaving students without the educational support they need on top of their traditional schooling."


Darisni provides an alternative that can be accessed on-demand, any time and from anywhere, making its service both convenient and cost-effective for students and families."
Significant demand
Tutors available through Darisni are based in several locations across the Arab world. During the 12-month trial process, usage reached more than 100,000 tutoring sessions accessed by more than 70,000 active students, the majority of whom are located in Kuwait, Saudi Arabia, UAE, Bahrain, Oman and Iraq.

The trial period also saw significant demand growth from month to month.

'Darisni' means 'teach me' in Arabic, says Muhanned Matouk, Managing Director, in an interview with Al Arabiya English. "We chose this name as it reflects our vision and offering."

"The flexibility of Darisni's tutoring services opens it up to everyone, as they are able to use as much tutoring time as is required to assist them (minute incremental), rather than having to pay for a set period of tuition that spans at least an hour, as may be the case with traditional tutoring options," Matouk explains.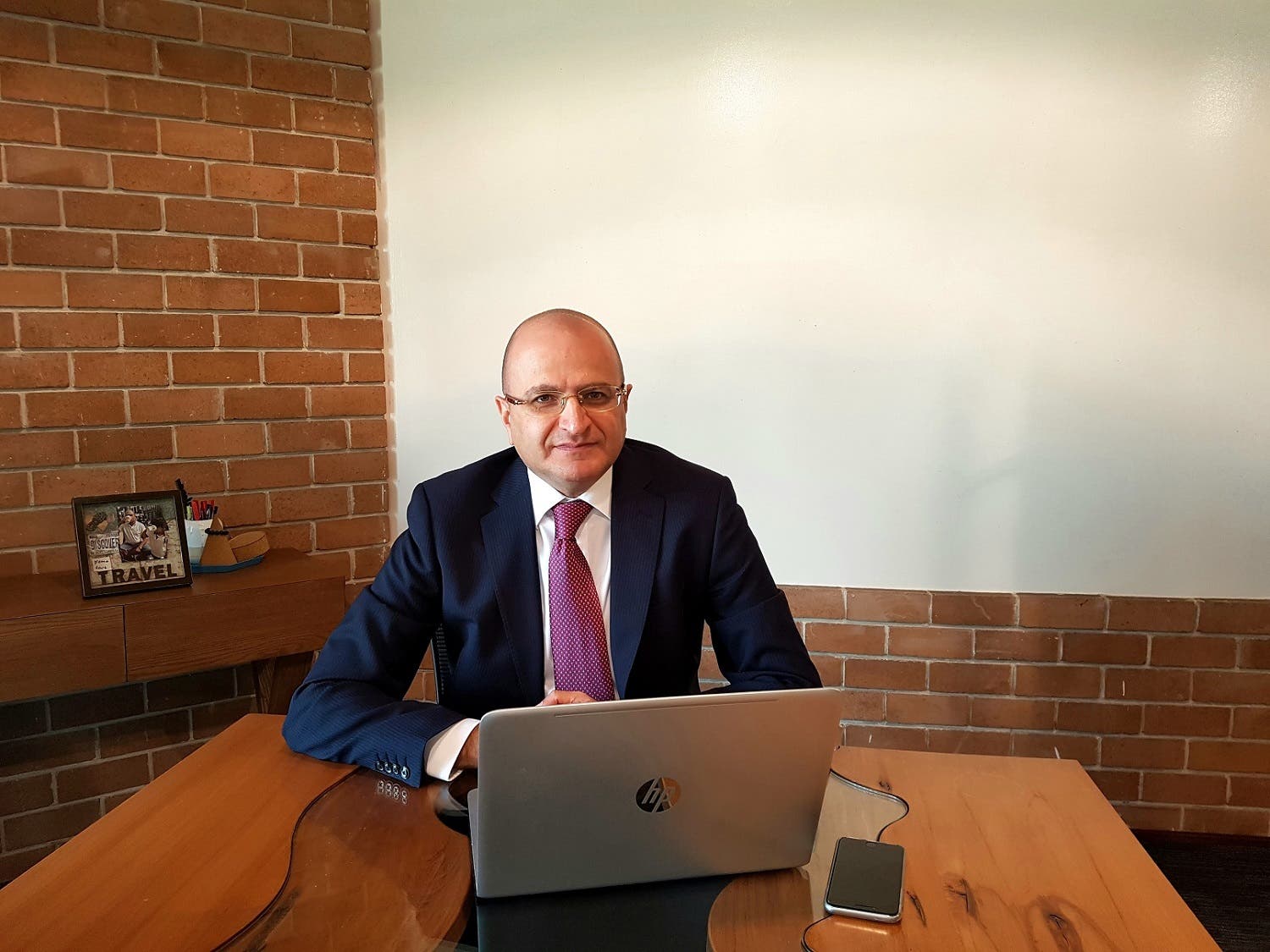 Tutors chosen to be part of Darisni go through a rigorous selection, testing and training process to ensure that students receive the highest quality experience. On top of that they are supervised by Ph.D. holders and professors to monitor educational content, and every chat session on Darsini is recorded.
Rating system
As for quality checks, both students and tutors have the ability to rate each session "so that we can rapidly address any unlikely instance of poor quality. A reporting system also gives students and tutors the opportunity to instantly flag any abusive behavior," says Matouk.

Matouk says that as a start-up Darisni has the support of angel investors, and as it grows and expands, "we have started to explore new sources of financing. Just like any other start-up business, we are always open to potential partnerships, as we are keen to grow our business so that it can be of further benefit to both students and tutors."

Speaking about the start-up ecosystem in Kuwait, he says: "There is an ecosystem for SMEs in Kuwait, and the government does provide support, such as through the National Fund for Small and Medium Enterprise. "
Kuwait is ranked 39th out of 137 on the 2018 Global Entrepreneurship Index rankings list, which puts it ahead of several Middle Eastern countries. "The Index measures entrepreneurial attitudes, abilities and aspirations of the local population, and weights them against the prevailing social and economic infrastructure."
Since the formal launch of Darisni, the platform has been received warmly by the communities in the region. "Our launch has come at a time when there are several regional platforms, NGOs and entities that are actively discussing the role of technology in education, which is at the heart of what we do at Darisni. Data and feedback gathered during our soft launch was used to refine and streamline the application prior to its official launch in September 2017.

"Fast forward to today and we have just recently hit a milestone of 250,000 lessons being delivered through Darisni since its inception, with 250 tutors trained and more than 100,000 registered users."

As for competition from similar online platforms in the future, Matouk says that they welcome competition. "We believe it is beneficial and healthy for both users and for us. The market size is large, and there is room for many players in this field."

"Based on our experience, the users we are dealing with are intelligent, selective, and in continuous need of high-quality services at affordable prices. We have thus invested heavily in R&D and will continue to do that. It took us close to two years to get to where we are now. Today we have a highly accomplished management team, very capable staff, and well-recognised advisors and providers."
Chat-based interface
Omar Almadani, Chief Technology Officer, explains the technical challenges of building this mobile platform to cover the Middle East: "As the first of its kind, Darisni is a unique development that sets the precedent for accessible tutoring. Creating the platform in itself was a complex and lengthy process as we were determined to only provide the highest quality experience to both students and tutors alike. During a year-long testing phase, we streamlined the process to ensure that Darisni offered a seamless experience."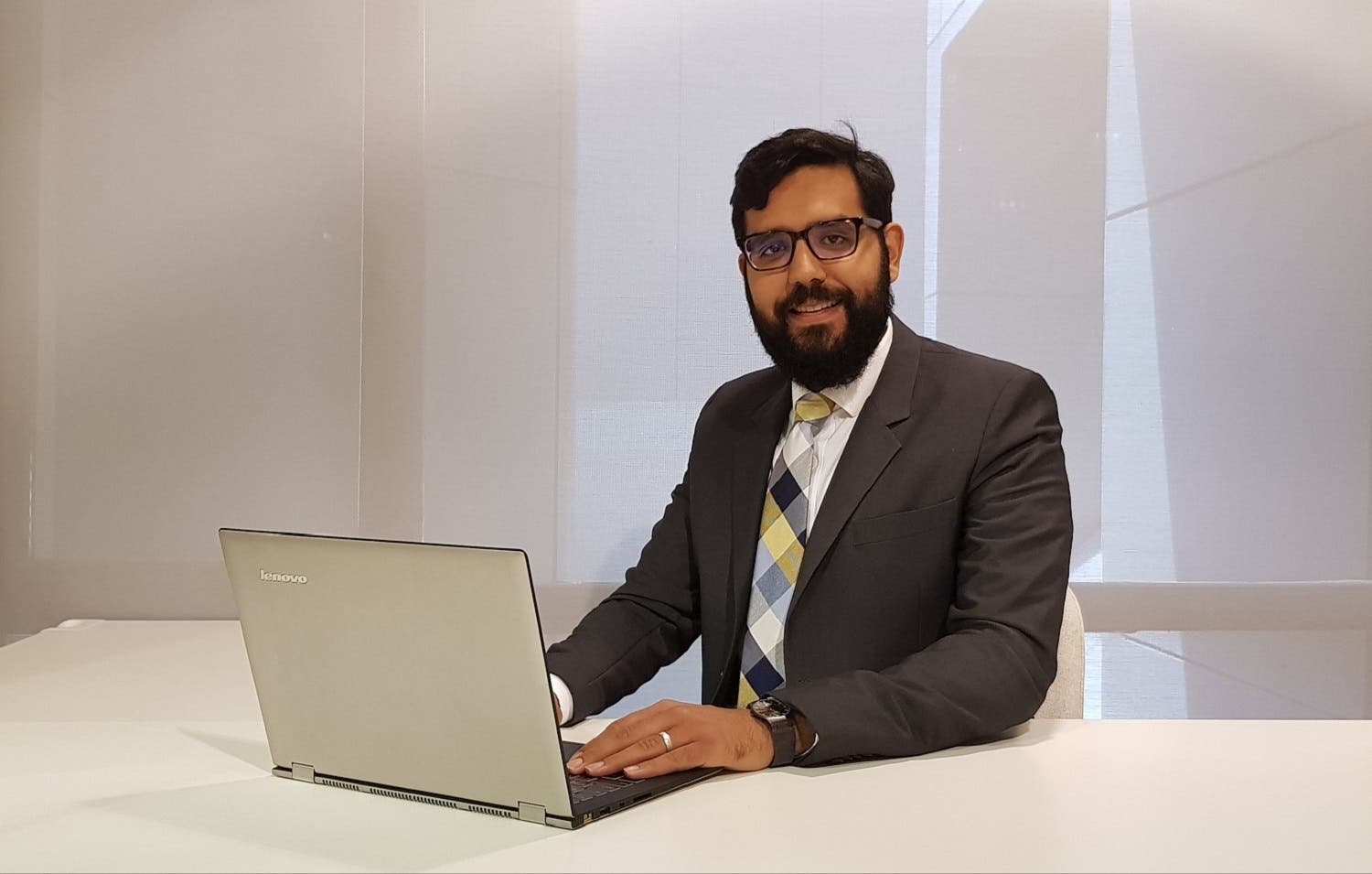 "This breakthrough app is truly pioneering in the field of mobile tutoring. It provides a personalised experience via a chat-based interface, which our trial period proved as a successful way of delivering tutoring support to students who need it."
Almadani also outlines how potential student can navigate this application and connect to the right tutor. "After downloading Darisni, users can follow a simple step by step registration process through the app. Once registered, all students need to do is take a photograph of the question they require help with, and then request a tutor. The process is simple; click the picture, tap the screen, connect to a tutor. A tutor is selected based on the requirements of the student. For example, if they have an Arabic question they need assistance with, they specify the area of tuition and the subject – such as grammar. They will then be paired with a tutor who is specialized in that area within one minute of making the request."

The tutors selected undergo Darisni 's comprehensive training programs which includes further subject training, soft skills and eLearning trainings.
Scope for misuse?
Is there any chance of the app being misused to cheat during exams? Almadani says Darisni has a robust process and quality control procedures that "prevent any attempt of using the app as an academic cheating tool. All sessions between tutors and students are stored and monitored. Additional measures are implemented by tutors during school hours to reduce the potential for students to engage in any activity that could be considered a form of academic cheating. In short, we draw a clear line between academic support and academic cheating practices."

"We treat any cheating activities and incidents related to copying very seriously, hence we follow strict and immediate actions against tutors who don't follow them and implement Darisni's policies."