Activists decry Iran's plans to impose stringent conditions for demonstrators
Iran's Interior Ministry has announced that it would allow demonstrations in specific places, in the wake of continuous popular protests and labor strikes in the country, subject to fulfilment of near "impossible" conditions for the possibility of holding such gatherings.
The new conditions state that these gatherings should have prior permission from the country's interior ministry in certain places chosen by the government and the Councils of Municipalities. Other restrictions imposed by the government include the presence of police, security and anti-riot units before the gatherings in order "to prevent disturbances," the authorities said.
Tehran Municipality Council, on the other hand, has issued a statement on the allocation of specific venues for demonstrations, which includes sports stadiums and public gardens in the capital.
ALSO READ: Iran executes Sufi opposition member accused of running over police officers
Asghar Saleemi, the spokesman of the Committee of the Councils and Internal Affairs of the Iranian Parliament, said that the plan of organizing gatherings comes within the framework of Article 27 of the Constitution, which stipulates that citizens have the right to gather "under the condition not to have any weapons" during the gathering and that the gatherings would not be "in violation of the fundamental principles of Islam".
In his interview with ISNA news agency, Saleemi said that a proposal being discussed states that the only place for gatherings that do not require a prior legal permit is in front of the parliament building and under the supervision of the security forces.
Member of the Presidency of the Iranian Parliament, MP Ali Reza Rahimi, said on Monday, that "specifying places for demonstrations is a good thing." Rahimi said that the government should acknowledge that these demonstrations and protests are legitimate and should identify places of protest in the governorates as well as in the capital.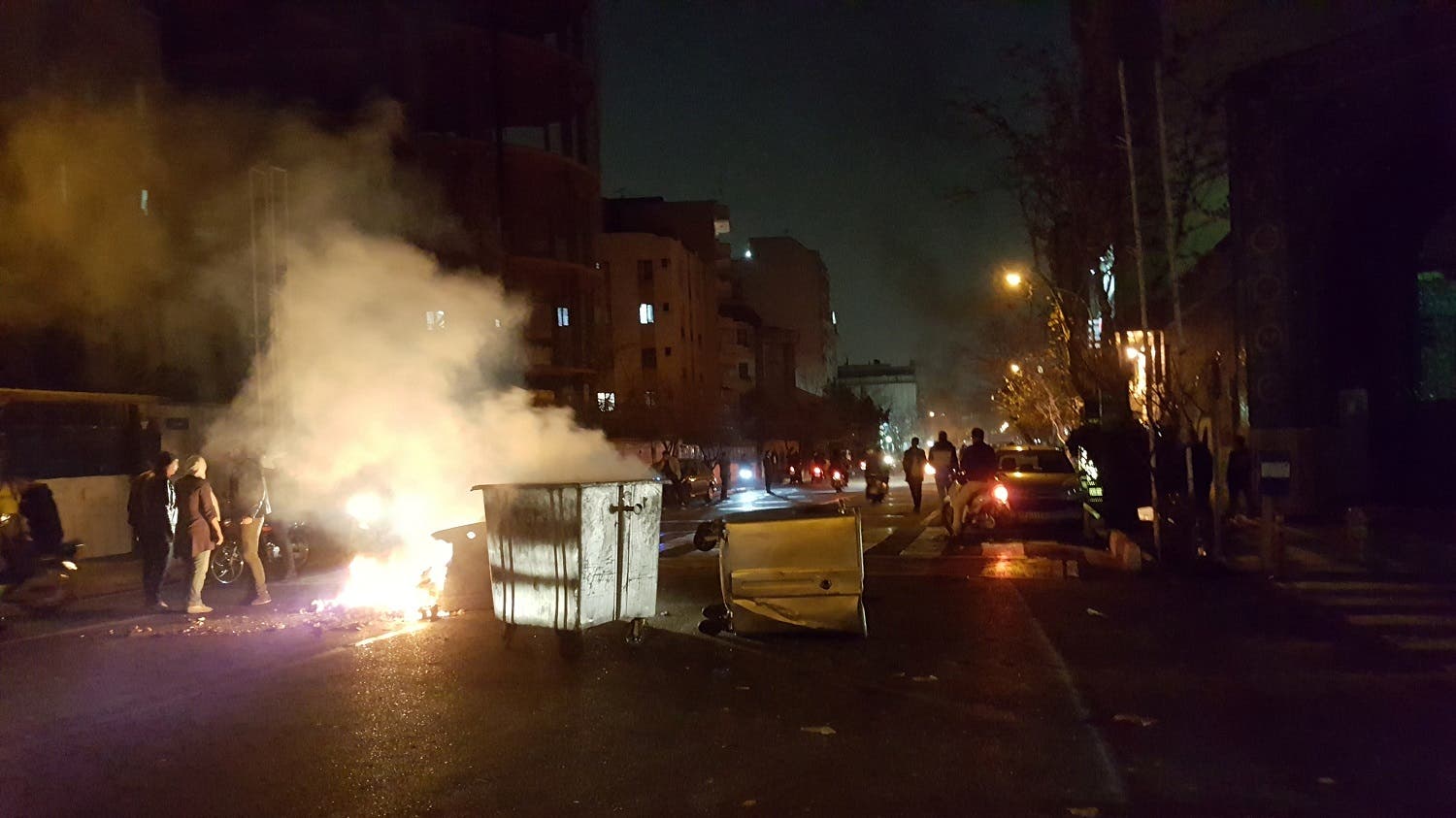 Additional conditions
In a related development, Iranian media reported that authorities have imposed additional conditions to permit demonstrations.
They maintain that the location of demonstrations should be far away from densely populated areas and that should not hinder traffic or people's daily movement. The authorities also demanded that the gatherings would be held in accessible areas within the confines of cities.
The conditions also stipulate that in cities where population does not exceed 1 million, one location would be specified for demonstrations, while two locations would be specified in cities with a population of more than 1 million population.
Making protests meaningless
Activists said that the complicated restrictions imposed by the Iranian government on how to organize protests are aimed to make these protests meaningless. They are intended to ensure that the these agitations do not become anti-regime protests.
At the end of the day, it aims to control any future protests in the country and protect the regime from collapsing. Activists took to social media to criticize these conditions.
According to them, "this amount to authorities telling them go to these specific locations, so that they watch and arrest, torture and imprison, like what happened during protests in the past."