In Saudi Arabia, Arabic coffee is a widely popular traditional drink, and a symbol of the country's deep-rooted culture, where you will find it in almost every household.
The popularity of Arabic coffee being part of Saudi people's daily lives is what pushed doctorate-holding Saudi man, Ziad al-Ruqi, to leave his job in the pharmaceuticals industry and start his own business surrounding his passion: Arabic coffee.
Ruqi was a participant at the tenth edition of the Hakaya Misk Festival, which aims to encourage young people to showcase their ideas and business models to the many visitors at the festival.
Ruqi said that his business, called Café Zad, is meant to revive the flavor of "real coffee".
"I chose the field of coffee-making because a lot of non-Arabs have entered this industry and killed the joy and essence of drinking coffee," Ruqi said. "They made many Arabic coffee lovers refrain from drinking it because of bad taste and a lack of authenticity."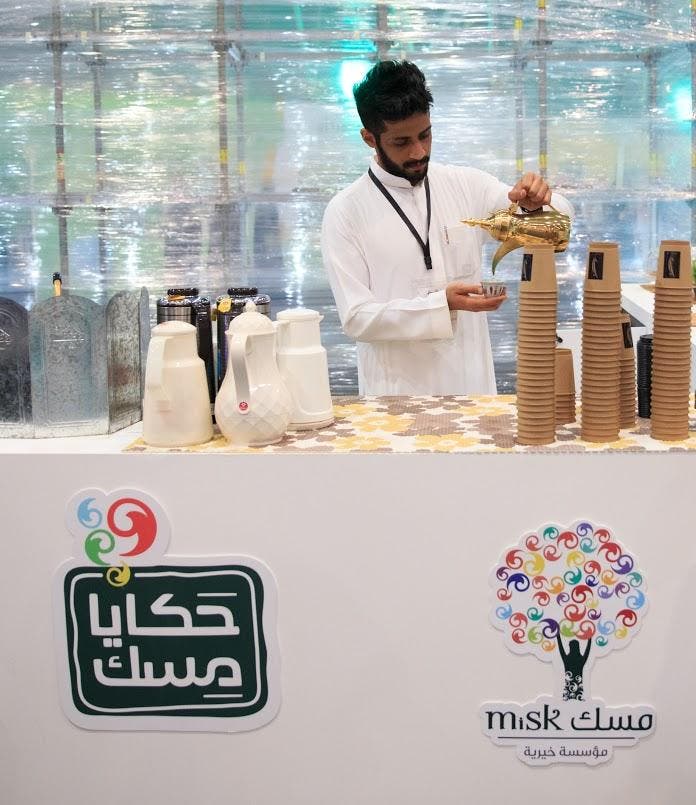 Ruqi said he called his business Zad because at the time of his ancestors, a cup of coffee accompanied with some dates was called a 'Zad', which means a full meal.
Commenting on the new generation of non-Arabic coffee like lattes and mocha drinks, Ruqi said that these new variations did not stop coffee lovers in the region from making sure to drink authentic Arabic coffee daily.
Given his background in medicine, Ruqi said that Arabic coffee grains contain antioxidants that can protect against cancer, especially liver cancer. He also said that caffeine stimulates the nervous system and reduces muscle pain during exercise. Ruqi said that adding cardamom and saffron to Arabic coffee also has enormous health benefits and creates a unique flavor.
Ruqi expressed his appreciation of the Misk Foundation, which was sponsoring the event, and which ensures that young people in the kingdom have opportunities to build on their talents and passions.
The event took place in the Riyadh International Convention and Exhibition Center from August seven to August 11, and aimed to develop young people's creativity and encourage them to launch pioneering projects in various cultural and art fields.