Liverpool will bring in Red Bull Salzburg striker Mones Dabour, an Israeli national and reports have suggested that the team's Egyptian star Mohamed Salah is likely to quit if this happens.

Risking the loss of Salah is an un-calculated move on Liverpool's part, many Egyptian and international sports pundits believe, as Salah's stance on Israeli players has been clearly demonstrated on previous occasions.

While the reports are yet unconfirmed, they have reignited the debate on the link between politics and sports in Egyptian Israeli relations. According to sports journalist Sam McGuire, Liverpool needs a backup for Brazilian striker Roberto Firmino.

"The Reds, through the work of Jürgen Klopp and Michael Edwards, have assembled a squad capable of rivalling Manchester City for the Premier League title," he wrote.

"But there's a void in their attacking ranks as the current leaders are without ideal cover for their Brazilian No.9. And even though he's been fortunate with injuries, he can't play every single game."

McGuire added that even though Liverpool still has "striking alternatives" such as Dominic Solanke, Daniel Sturridge, and Divock Origi, none of them can replace Firmino. While admitting that Dabour would not be a "like-for-like replacement" of Firmino, McGuire stressed he is on the same level in terms of skills. McGuire noted that according to sources Liverpool's chief scout Barry Hunter travelled to Austria several times to watch Dabour play.
Rumors and speculation
It is not clear where the rumor that Salah would leave if Dabour joins. At a first glance, the Israeli side seems to have sparked the whole debate. Hagay Hacohen of the Jerusalem Post quoted Israeli media as saying "Egyptian super-star Mohamed Salah has allegedly threatened to leave Premier League football club Liverpool if Arab-Israeli soccer player Moanes Dabour joins the team." Hochan, however, did not specify his sources.

The Times of Israel also ran a story on the issue. Adam Rasgon argued that Salah is not into politics in reference to his game in Israel when he played for Switzerland's Basel FC: "'The club told me if I don't go I will be suspended and there will be lots of problems. So I went and thank god I scored,' he said in a 2014 interview." Rasgon, however, noted that Egyptians were the ones who started speculating about Salah's reaction, which is not devoid of truth.

The Egyptian reaction mainly started on social media, where Salah's fans either speculated whether he would leave or urged him to do so. Egyptian media outlets are most likely to have picked up the story from there. According to Israel's official Arabic Twitter account (@IsraelArabic), Salah was being urged to quit Liverpool if Moenes joins, in a clear reference to Egyptians.

"We regret to see people encouraging Mohamed Salah to leave Liverpool if Israeli player Moenes Dabour joins the team. Those mix politics with sports. We hope that in case Dabour joins Liverpool, those two remarkable players will cooperate together for the team's best interest," the tweet read.

In response to growing interest on the issue, former coach of the national Egyptian football team Mahmoud Fayez argued Salah would not leave Liverpool if Moenes gets on board.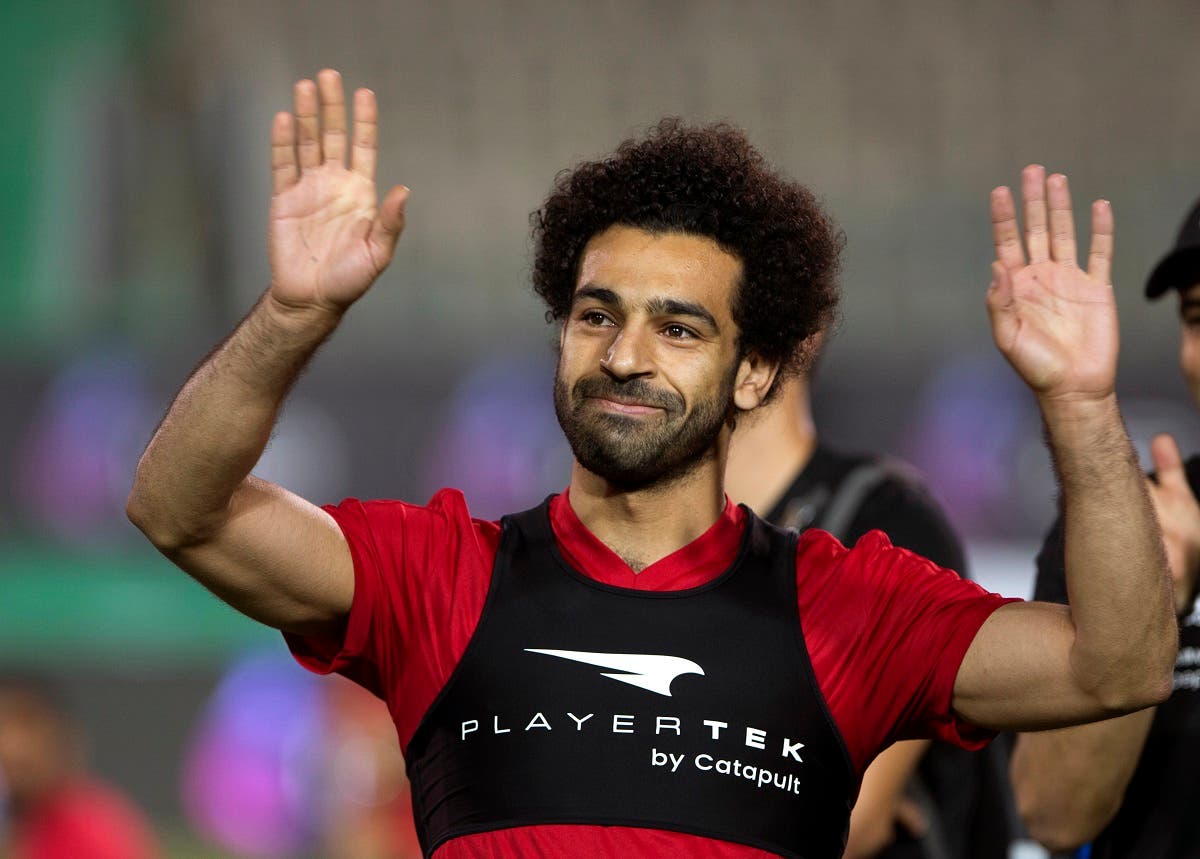 "Before this becomes a trend, Mohamed Salah is a professional player and is not interested in whether or not Liverpool brings in an Israeli," he wrote on his Twitter account (@mahmoudelfayez). "Even though this is not relevant, Moenes Dabour is a Muslim Arab-Israeli from Nazereth and only God knows the suffering he went through and the reasons he chose the Israeli passport. Leave Salah alone and let him focus on playing."

Palestinian media, on the other hand, confirmed and actually commended Salah's alleged refusal to play alongside Moenes.
"Mohamed Salah is not the first Egyptian footballer to refuse normalization with Israel," wrote Palestinian journalist Lina Khattab, in reference to prominent player Mohamed Abu Trieka who in 2008 took off his shirt to reveal another one underneath that read "In solidarity with Gaza."

According to Khattab, "Mohamed Salah threatened to leave Liverpool if Israeli player Moenes Dabour joins the team, not caring about the consequences." For Khattab, Salah restored hope to Palestinians who welcomed his reaction.
"Palestinians are proud of Salah who did that in the midst of public normalization across the Arab world on different fronts," she wrote. Khattab quoted Palestinian activist Loai al-Katib, who is also an Arab-Israeli, as saying that Salah is a role model. "We are proud of Salah and all our players should refuse to play in Israeli teams," he said.

Meanwhile, journalist Alaa Omar argued that Salah's threat to leave Liverpool, if real, might be justified since Dabour after all represents a country that occupies Arab territories and commits violations against Arabs.

"But how about Arab immigrants in Europe that prefer to play for European teams rather than the national teams of their original homelands?" he wrote. "In fact, many of the countries they play for discriminate against Arabs."

Omar added that if the threat is real and Liverpool decides not to bring in Dabour to keep Salah, Liverpool fans will blame Salah and his popularity will be affected. He also argued that Palestinians are not expected to praise Salah as many believe. "They will actually see Salah as an obstacle in the way of their compatriot. Israeli passport or not, Moenes is Palestinian and is considered as such by Palestinians."

This is not the first time Salah's interaction with Israeli players has been up for debate. In 2013, when Salah played for Basel FC he avoided the handshake part in the game against Maccabi Tel Aviv by changing his shoes at the side of the field, yet his club said it was a coincidence. In the second leg in Israel, he opted for a fist bump rather than a handshake, which again was a topic of widespread media interest. Salah was then booed by Maccabi fans in a subsequent game.

Last year, former defense minister Avigdor Liberman jokingly wrote on his Twitter account that he would recruit Salah to the Israeli army following Liverpool's 5-2 win over Roma: "I will be calling the chief of staff immediately to tell him to hire Mohamed Salah to the Israeli army."