A decade has passed since the so-called Arab Spring, which began sometime between December 2010 and January 2011. The time has come to look back at a decade of events in the Arab era, and whether you celebrated the "Spring" or saw it as more of an "Autumn," today, no one is celebrating this anniversary. Everyone wants to forget those times filled with anxiety and hope, when some of us believed that the light at the end of the tunnel had begun to appear, while others felt plunged into a bottomless well.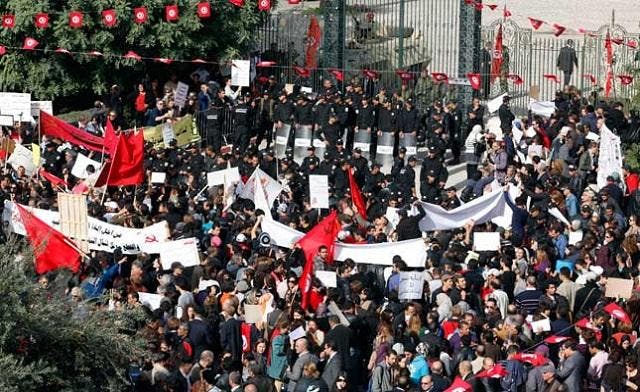 Arab Spring countries: Tunisia, Egypt and Libya are still not stable after two years since the toppling of their former dictators. (Reuters)

For optimists, there may be some glimmer of hope in some subsequent events, such as what happened in Algeria getting rid of the old regime in part, through the Revolution of the Streets, and similar events in Sudan, or the Iraqi attempt in 2019 as well as the Lebanese. The latter two did not produce much in the interest of the popular protest movement. Even what some believe to be the only success, sparked by the iconic martyrdom of Mohammed Bouazizi in Tunisia, is no longer deemed a success. Despite the country having obtained a modern constitution that guarantees civil rights, the experience on the ground carried a lot of "rigid" political culture, whose actors now wish to take over completely, framing themselves as the ultimate saviors.
SHOW MORE
Last Update: Thursday, 24 December 2020 KSA 08:40 - GMT 05:40