India's rich culinary traditions are slowly fading away in the wake of changing lifestyles and fast food and frozen food culture.
However, in recent years several measures undertaken by various organizations and individuals to revive and preserve its varied culinary heritage have borne fruits.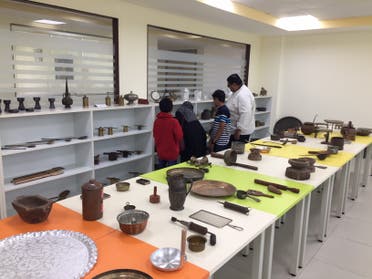 The Museum of Culinary Arts at Manipal in India's Karnataka state inaugurated by a Michelin star celebrity in April was a bold attempt in this direction. The Museum is attached to the School of Culinary Arts, WelcomGroup Graduate School of Hotel Administration (WGSHA) at Manipal Academy of Higher Education.
Chef Vasanthan Sigamany, Associate Professor at WGHSA here claims that this institute is one of the finest culinary schools of India and the culinary museum is one of its kind illustrating the historical journey of India's kitchen heritage industry with amazing and rare displays.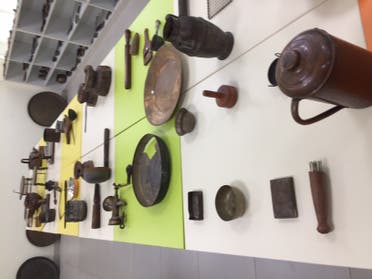 Housed in the Department of Culinary Arts Building shaped like a giant Harappan cooking pot, the museum features stunning and rare collections of more than 2000 traditional household and kitchen equipment and utensils originating from different cultures and parts of India including Jammu, Rajasthan, Kerala, Goa and Karnataka and North- Eastern states.
The collection varies from simple utensils of everyday use to intricately carved decorative items reserved for the royalty or special occasions.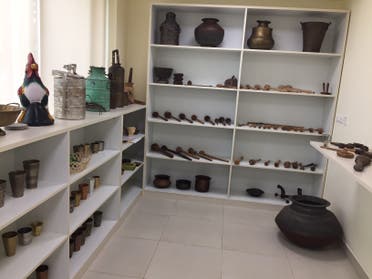 The artefacts are a reflection of the local culture of its bearers and setting them apart is their distinct art and tradition skillfully crafted by their artisans. Nearly 90 percent of the museum collection are donated by chef Vikas Khanna, an alumnus of the WGSHA and the man behind the museum.
At the inauguration, a catalogue book by Vikas Khanna titled 'Patra' was also released which focuses on the utensils showcased in the museum.
In this book, the renowned Chef elaborates the need to preserve India's rich culinary history to educate the future generations and also to give them the opportunity to understand their culture and heritage. As he rightly puts it 'Every home has its own traditions and the perfect vessel to carry it forward.'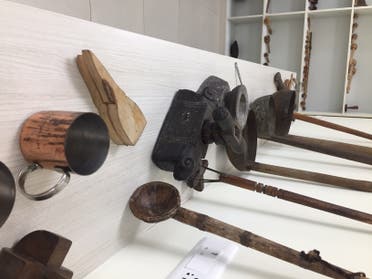 The museum contains some of India's oldest culinary equipments and one such is an old iron vessel (Kodapana) dated 700-year old used to pull water from the well. Also displayed is the 600-year old wooden oil extractor from Rajasthan.
Besides these, various bowls dating to Harappan era, a 400-year old bucket, utensils used by the royals, ancient samovars, pickle bottles, etc have been magnificently displayed.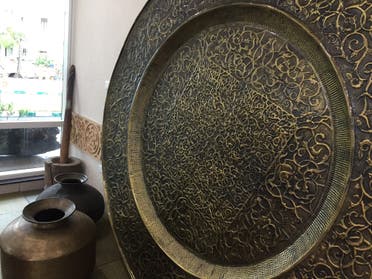 The Museum is a myriad collection of stone, metal and wooden culinary equipment from the bygone eras; most of which have been replaced by modern gadgets today. Huge copper and brass pots, waterflasks, huge platters, pounders and crushers greet the visitors at the entrance of the Museum.
The galleries upstairs display the collection both within the glass shelves and over the counters. An array of food containers, tiffin boxes, colanders, graters and scrappers, pounders and grinders, spice boxes, oil containers, teapots, pans and steamers are laid out neatly.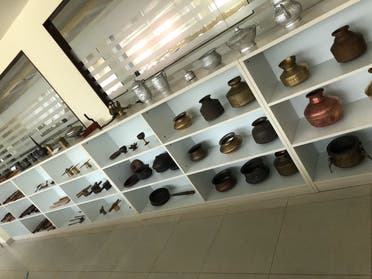 The topmost floor's gallery contains kitchen equipment used for cooking especially for large gatherings – big pans, metal jars, earthen pots, stoves, pounders, weighing scales, measuring equipment vessels, snack makers, churners and stirrers of varying sizes; all arranged aesthetically.
A room displays the collections which are delicate and rare and includes beautiful earthenware pots, intricately carved metallic pots and pans, containers, graters, different sizes of mallets, mashers, whiskers, spoons, ladles and forks.
Colorful rolling pins, old bamboo utensils from North-Eastern states, different shapes and sizes of drinking vessels and cup are also showcased. The prime attraction here is the 32-piece brass picnic set consisting of several pots, plates, bowls, rolling pin, ladle, tong and stirrer.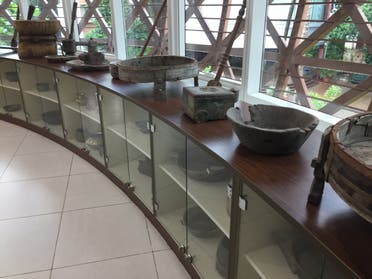 Various exclusive tools are seen depicting the rich Indian heritage. The only flip side is that the items are not named individually. A one-line description also would educate the visitors.
The Museum is also operating as a 'Travelling Museum' and its valuable collections are being lent for exhibitions held both within and outside India to showcase the richness of Indian culinary tradition.
The visit to this Museum leaves one nostalgic of 'grandmother's kitchen' and helps us to experience the charm of culture, heritage and hospitality which our ancestors churned out for their family and friends utilizing these ancient artistic equipment.