King Tutankhamun made a comeback in Egypt in the form of a Guinness world record – the largest coffee cup mosaic of his death mask.
A group of Egyptian youth gathered at the Grand Egyptian Museum on the outskirts of Cairo to build the mosaic, made out of 7,260 paper cups of coffee.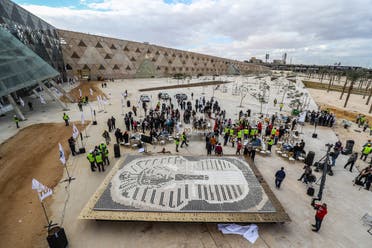 The cups had each been filled with varying levels of milk to form the image, according to media reports.
Once the record was broken, the group drank the cups of coffee in celebration.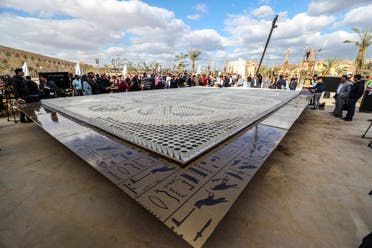 The previous record for the largest coffee cup mosaic was held by a group who put together 5,642 cups of coffee to resemble the late American singer Elvis Presley.