Arab fans weary of Michael Bay's Teenage Mutant Ninja Turtles
The most reoccurring criticism is the immense changes Leonardo, Michelangelo, Raphael and Donatello have gone through
Michael Bay's highly anticipated Teenage Mutant Ninja Turtles (TMNT) has already been released to much success in the U.S. box office grossing more than $153 million in first three weeks, however, fans of the original TMNT have given his rendition of the franchise mixed reviews.

The most reoccurring criticism is the immense changes Leonardo, Michelangelo, Raphael and Donatello have gone through in the new film.

The film is scheduled for release in the United Arab Emirates and other Gulf countries on Sept. 4.

"While the movie will possibly be amazing, the fear is that Michael Bay then just goes to the extremes each time trying to add on top of what he has already added, "Fahd al-Juraid, a writer and film enthusiast from Riyadh told Al Arabiya News.

"It's like making a ten-scoop ice-cream, the first two scoops are great, the third, fantastic, anything more than that is just going to fall of and make a mess," he explained.

Alaa Khaled, an MBA student in Minneapolis who has already watched the film, said, "the movie was extremely predictable, and it almost seemed like it is a low-budget reboot targeted at kids."

"I guess some things are just aren't meant for CGI, but I am sure it could've been done differently with CGI, and probably better," he said, adding, "if it wasn't for Michael Bay."
'They look scary'
Basel Bayrekdar, an architect in the emirate of al-Ain who says he grew up watching the mutant teenage fighters, also had reservations on how they looked.

After watching the trailer, the first thing that struck Bayrakdar was that the turtles "look more like scary fighting teens" than "awesome fighting teens," he said.
"The only way these look like teenagers if they overdosed on steroids and testosterone," he explained, adding that Bay invested too much effort in trying to make them look tough.

However, Bayrakdar said that it was unlikely that he will change his view of the cartoon as he said it made up "a good 46% of my childhood."

Another fan, Zain Masri, a media executive based in Dubai, said she was excited when the new rendition was announced.

"My initial reaction to the trailer was that the features of the characters look evil in the new release, the features of the Ninja Turtles in the original movie were softer and friendlier looking," she explained.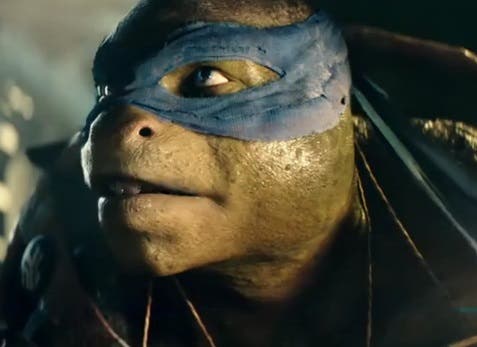 "Many scenes strongly resemble recent Hollywood blockbusters (the casting of Megan Fox made it even more similar to other movies, namely, Transformers)" she said.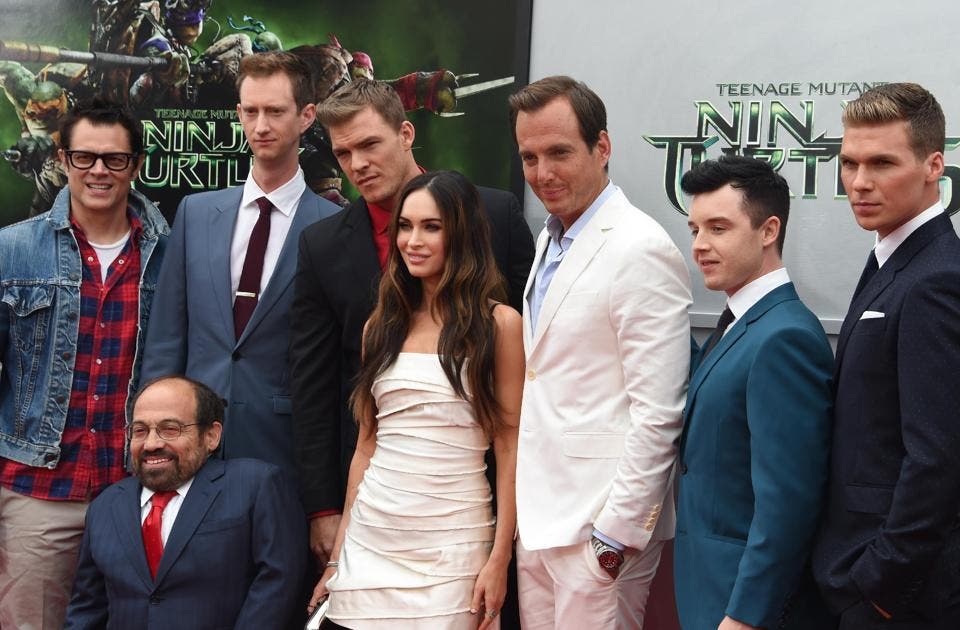 "Michael Angelo better be eating pizza in it at least once," Bayrakdar warned.

Some, like Ahmed al-Malik, a medical student and "film enthusiast" in Khartoum, believe that while the CGI [computer-generated imagery] looks like it will be "epic," "they forgot to give the characters their characters."

"Everyone could relate to one of the four, everyone had a clear favorite," he said.

"But the film didn't encapsulate the wit and personality, which made the show loveable," he told Al Arabiya News.
Nature of the plot
Meanwhile, the nature of the TMNT story also posed a challenge to a cinematic adaptation that aimed to appeal to both adults and children.

"I think that the idea of TMNT is too difficult to be turned into a good movie, mostly because of the characters and storyline," Khaled said.

Bayrakdar believed that "Michael Bay should have treated this project more nostalgically than try to introduce a lot of new things in it."

"Four turtles that are mutant ninjas and teenagers who live in a sewer and idolize their Zen-master who is a rodent…it's really difficult to take all of that and create a movie that most adults would enjoy," Khaled explained.

"Michael Bay is definitely not the man for the job," he reiterated.