On Saudi national day, legendary Jean-Michel Jarre to hold concert in Riyadh
Legendary French composer Jean-Michel Jarre, a pioneer in electronic and new-age music, is holding a concert in Saudi Arabia on Sunday on the occasion of the Kingdom's 88th National Day.
JMJ, as he is known in the music industry, is on his fourth tour to the Middle East since he launched his career 50 years ago.
The French composer, whose concerts have left audiences mesmerized, will hold his concert in the capital Riyadh at the King Abdullah bin Abdulaziz Al Saud center, according to an Al Arabiya correspondent.
JMJ concerts are famous for the elaborate 3-D laser projections. The legendary Frenchman holds several Guinness World Records for largest performances – a 1997 gig in Moscow attracted 3.5 million.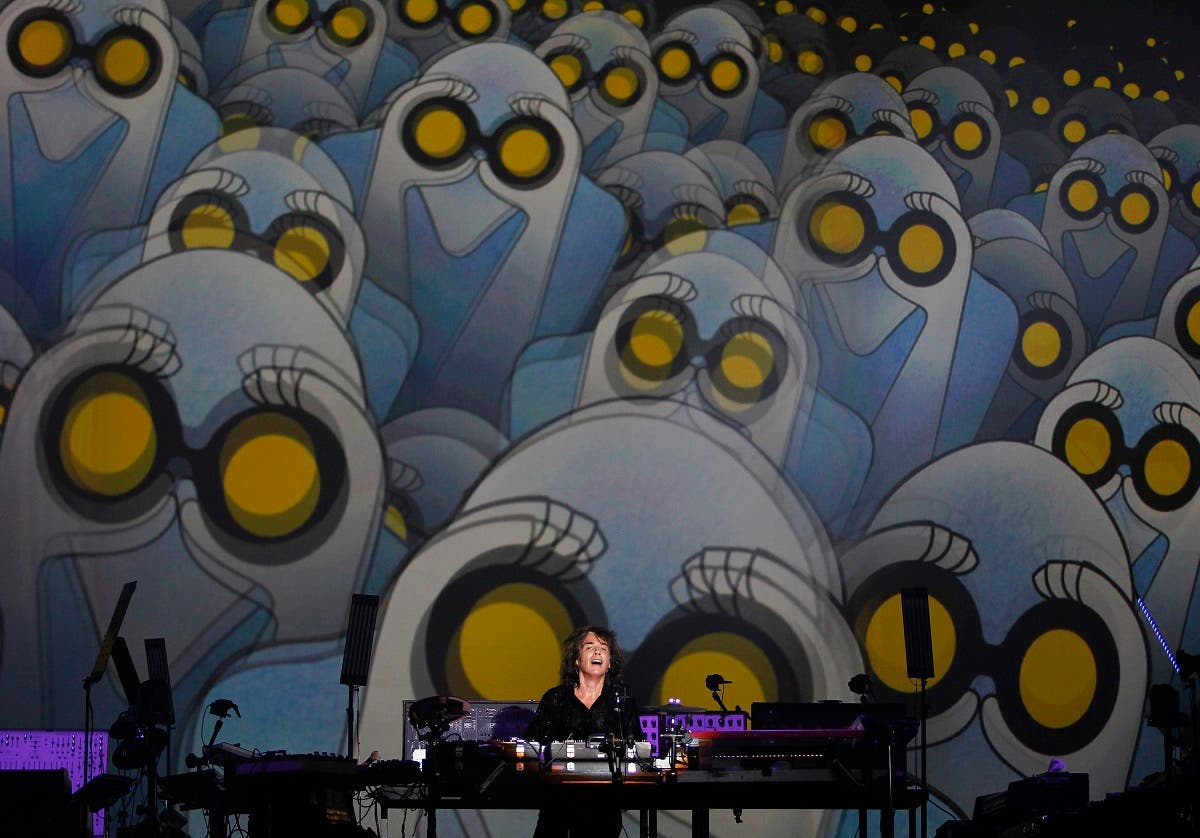 In the Middle East, JMJ held the "Twelve Dreams of the Sun" concert in Egypt in the Pyramids area, which lasted for 12 hours, on New Year's Eve 1999. The first half was for the last hours of the 20th century, 1999, and the other half was for the first hours of the 21st century, 2000.
He also presented two other concerts one in the Moroccan city of Marzouka in 2006, and another in the Lebanese city of Baalbek in 2016.
Also in celebration of the Saudi National Day starting from September 21 to 24, the Saudi Entertainment Authority launched more than 135 activities, including fireworks, flying the largest Saudi flag in the skies of Riyadh and Jeddah, airshows , and more than 990 thousand flashlights, musical activities and national folklore dances, In more than 285 cities including, Riyadh, Dammam, Jeddah, Khobar, Medina, al-Jouf, Hail.