Online video-sharing giant YouTube has on Monday expanded its operations in the Gulf, allowing the Google-owned website's users in Kuwait, Qatar, Bahrain, and Oman to get paid for their video content and for advertisers to display locally-relevant ads.
Maha Abouelenein, Google's Middle East and North Africa (MENA) Head of Communications, told Al Arabiya English that monetizing the website for the users creates a way for content creators to create a business on the site.
"[Users] make money off their content based on how popular it is and the views that they're getting on it," Abouelenein said.
She added that the recent expansion is a "pan-Arab advertising solution," enabling advertisers to buy ads across 12 markets in the MENA region, noting that companies that conduct business on YouTube in the Middle East now have a new revenue stream.
Google-owned YouTube has paid its users since 2007, giving them a slice of its advertising revenue based on how many views a user's video gets. Users who sign up to get paid for their content are known as YouTube Partners.
In March this year, YouTube expanded its partnership program in the Middle East in Egypt, Saudi Arabia and the UAE.
Regional presence
YouTube receives over 300 million views per day in the Middle East, as well as 2 hours of video being uploaded every minute, making the website's regional presence second to the United States in terms of viewership, according to Abouelenein.
The Website's popularity "went on fire" following the Arab Spring, when pro-democracy activists began to upload videos of protests and crackdowns.
But the video-sharing platform, unlikely government-controlled mainstream media, has maintained its popularity in the Middle East because it engages users with its increasing amount of diverse content such as comedy, music and education.
"Youtube offers something different. It offers people the ability to connect and engage, it has different types of content, it allows people to customize what you want to watch and when you want to watch it…[and] tends to play to the user's habits," she added.
Abouelenein downplayed findings that many users pay no attention to advertisements on the website. "I think that what it comes down to is [advertisers] creating content that people want to watch," she said, noting that the site's system where ads are inserted in videos, entitled TrueView where advertiser only pays when users choose not to skip.
Popular partner
One renowned YouTube partner in the Middle East is Kharabeesh, a Jordan-based media company that produces animated shows and short talk shows published online.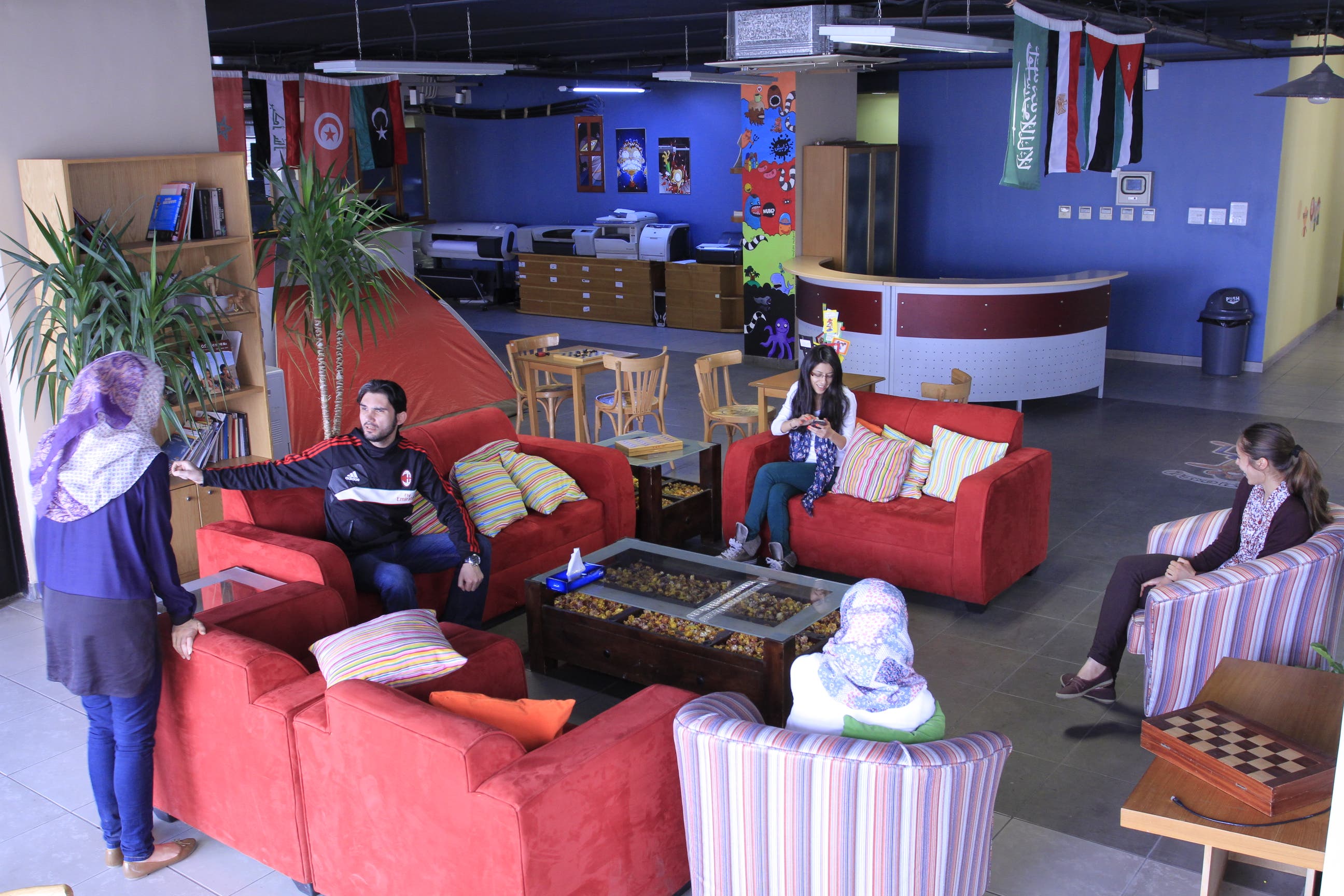 "When we started in 2008, we started as a small production company and we wanted to create a different type of content, edgy, experimental, things that we don't see on mainstream media," said Wael Attili, one of Kharabeesh's creative founders.
"Later on we decided to publish them on YouTube, and they went viral and after that we entered a partnership program," said Attili.
According to Attili, YouTube pays between $5,000 to $10,000 per million monthly views.
Attili says that since expanding its partnership with YouTube earlier this year, 30 percent of the company's revenues are from YouTube alone, and that number is increasing rapidly.
Kharabeesh has since grown to comprise 50 YouTube channels with a total of over 2 million subscribers.
Attili says that the company currently employs around 45 full time staff, and has a new 1,800 square meter production office in Amman, Jordan's capital.
The founder says there are "so many things" that he advises to would-be YouTube Partners wishing to follow in his firm's footsteps.
"Keep the innovation and creativity and experimentation all the time because YouTube gives you the luxury of free publishing and low cost of production, it gives you the luxury of experimenting with new ideas and new formats and new shows, so you can come up with the next big thing or the next viral thing," said Attili.