Lebanon's liberal news website NOW plans to broaden its regional coverage and launch an online store to help boost revenues, according to the editor of its English service.
The site plans to expand its English team of about 20 journalists and editors, in a bid to boost coverage of countries such as Egypt, said Hanin Ghaddar, Managing Editor of NOW English.
"We have the plan to open different sections like NOW Egypt … then the rest of the region will come later," Ghaddar said.
The website began life as NOW Lebanon in 2007, when it was said to be aligned with the 'March 14' Coalition of the Cedar Revolution.
Following its rebrand to NOW to reflect its more regional focus, the site is now distancing itself from the core of the March 14 movement – and says it aims to make money as a commercial, rather than politically-orientated venture.
"The website is now looking for ways to make our own money, because we're part of a company now, we're not an NGO, we're not funded by or related to a political entity," said Ghaddar.
"We are setting up stores linked to the website selling digital content like books, music, you name it… We're buying content from publishing houses, digitizing them, and doing partnerships with producers, publishers, etcetera."
Ghaddar said NOW's English service, which also has an Arabic counterpart, currently receives most of its traffic from the United States. She told Al Arabiya what's next on the news agenda for the site.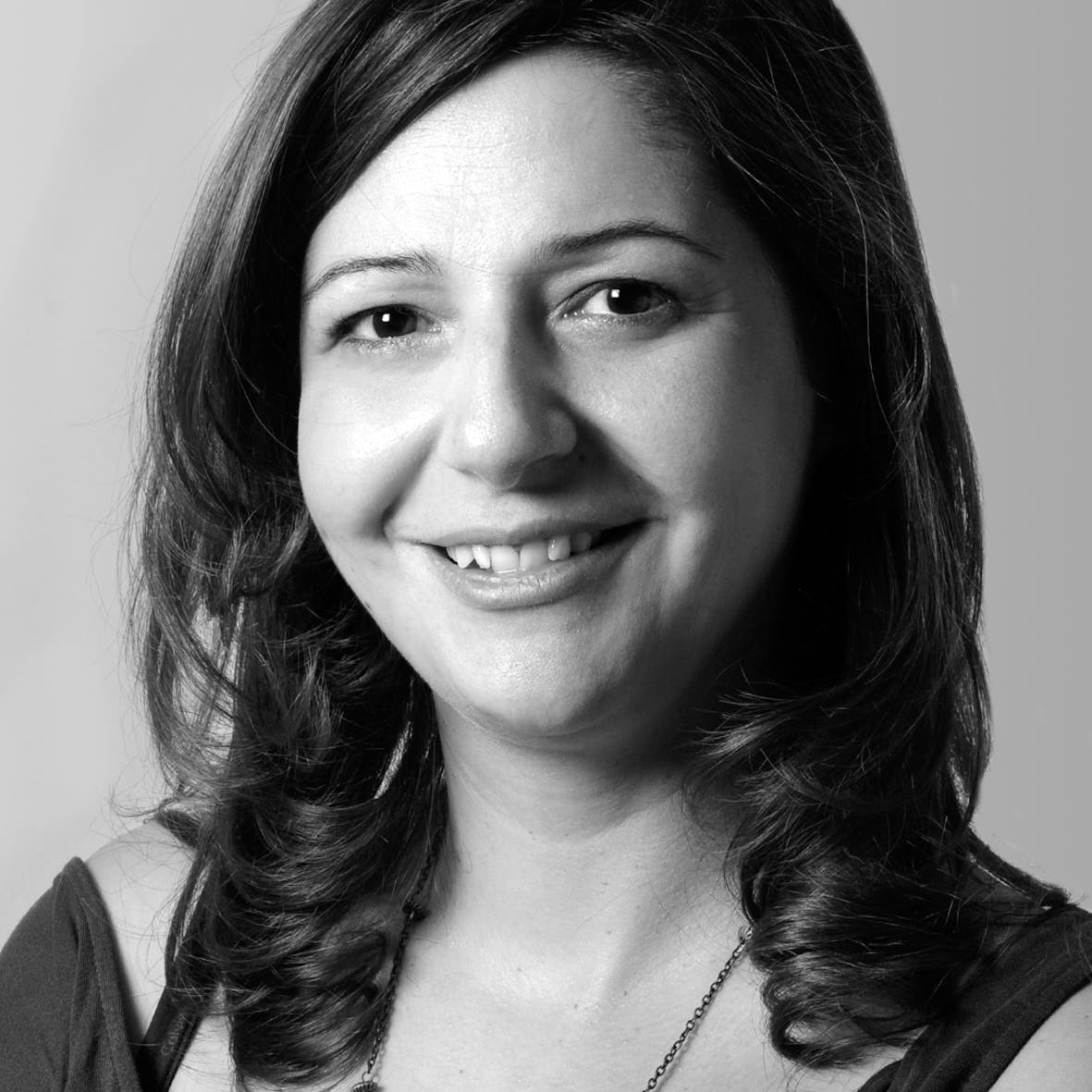 Q&A with Hanin Ghaddar, Managing Editor for NOW's English service
Q. What are the best-read topics on your website?
Lebanon is certainly the main story because our office is in Lebanon, and most of our reporters work from here. But of course, Syria is another of our priorities. We have a section on the website called NOW Syria that covers all the news of Syria and this is definitely the most popular section in terms of traffic.

Q. What are some of your stories that stand out over the last month or so?

I would say NOW Syria as a section. But we also have done a lot of special reports. One was a spotlight on [Lebanon's northern city of Tripoli], which was called "Sects and the City". [Another was called] "Hezbollah Around the World", which is basically Hezbollah's movement around the world in terms of money laundering, trade, etcetera.

Q. You mentioned the launch of NOW Syria. Are we going to see the launch of sections like NOW Saudi Arabia or NOW UAE?

Yes, absolutely. It's a regional website. But of course this is also related to resources, basically seven people work in the news team, so we cannot give them more work. We're expanding, though: we're getting more people… so we'll be creating more desks, and we will be able to cover more.

Q. NOW was set up after the March 14 revolution. Does the website suffer from a real or imagined perception that it is linked to that movement?

It used to, definitely, and it caused a lot of problems for us. But for the past three years we financially and editorially are not related to March 14 anymore. It's not funded by March 14 or any politician in March 14. Our editorial line maybe matches some of their principles in one way or another. [It] is based on freedom, independence, sovereignty, freedom of expression, which also can overlap with a lot of what March 14 also [voiced]. But this is not an organic relationship anymore… We're completely independent now; financially we're 100 percent independent. We're funded by the private sector, businessmen who own companies in Lebanon.
We started with a very courageous editorial line and we really broke a lot of taboos.
Hanin Ghaddar
Q. Does the site make money from advertising?

You can see advertisements on the website now, and there will be more at some point. But of course it's not reliant only on advertisements because in Lebanon this is not very financially feasible. Our objective is to have the store which is the commercial entity and this is how we're going to make our money.

Q. How do you deal with Lebanon's overtly politicized environment?

We have opinion pieces that express the writer's opinions. But we don't have an editorial, so we don't have a political statement on the website. The NOW website itself has an underlying editorial policy [based on] principles that no one can really disagree with. We have a social editorial policy… we create campaigns that support human rights, women's rights, refugee rights, gay rights, civil marriage – a lot of taboos that are usually not welcome in Lebanon. So, sometimes, believe it or not, these social taboos, social stories, bring us more criticism than political stories, because in Lebanon a lot of people are used to this political discussion. But usually when we write about social taboos this is where we sometimes hit a chord, usually people are not used to that. Very few publications actually write about women's rights [or] gay rights, for example. But we cover it very extensively.

Q. What are some of the taboos that the site hasn't broached yet?

Of course there are certain taboos that are easier to break… It's a long process and you can't do anything alone. So if you really think that you're a journalist because you want to change [things] you'll be very very disappointed.
Everyone on the team is 100 percent secular, we're not afraid of the institutions; we don't have a problem criticizing religious institutions, politicians. We speak [for] the secular, younger generation, because our readers really are not Arabic readers who live outside the region, they're more either young people or expats or foreigners. The mere fact that [we're] participating in this discussion, allowing people to discuss the story is enough for me. Even on small things. For example there was this gay bar in Beirut that was closed by the municipality in Dekwaneh [an area in Beirut], and we among other websites and media institutions decided to campaign against closing it. And because of the huge campaign we launched the authorities were forced to reopen it. I think that's a small but a very nice victory.

Q. How do you keep your reporting balanced?

We cover everyone and everything. [But] it's very hard to be objective sometimes – [such as] if you're writing a story on the Southern suburbs and how Hezbollah is now creating their own security. And you want to talk to Hezbollah about it – but they will not talk to you, they refuse to give you statements. But then when you write the article they bash you for not talking to them and getting their point of view.

Q. Has Hezbollah ever talked to you?

Very rarely, and on issues that are not that controversial. It's not easy to get them, plus sometimes even if they say yes, they'd tell you to send the questions, send a fax, it needs permission, blah blah blah… It takes a week or so to talk to anyone, if they talk, and then it's already too late [to] publish the article… In reports there is always [a need] to be objective, but if we're not, it's not because of us, it's because a lot of people don't want to talk. A lot of journalists go through the same thing.

Q. For how many hours a day is the website staffed?

The [aim] is to bring more people to the news desk so we can cover 24 hours, but now we don't have enough people to cover all the shifts so we stop at 12 midnight and start at 6am or 7am. But, really soon, we will be covering 24 hours.

Q. How do you want the editorial of the site to evolve?

Editorially, we started with a very courageous editorial line and we really broke a lot of taboos. And we filled a gap not only in the English-speaking media in Lebanon but also in the Arabic-speaking media; we really talk about stuff that nobody talks about. The way I see it personally is that we need to make sure that this website not only covers the region but also closes a huge gap in the region. Because we are based in Lebanon we have this advantage: censorship is really self-censorship rather than state censorship. So it's really your choice how you continue the editorial policy on political and social issues.