What Iraqis think of 'American Sniper'
Critics have slammed the film for whitewashing the war, glorifying violence and inciting anti-Muslim sentiment
Much has been made about Hollywood blockbuster "American Sniper" lately. Just yesterday, the U.S. First Lady Michelle Obama came out in defense of Clint Eastwood's box office smash, describing it as a "complex, emotional depiction" of the experiences of Iraq war veterans.
"American Sniper", about a real-life Navy Seal during the U.S. occupation of Iraq, has made more than $200 million at the box office, and been nominated for six Academy Awards, including best picture and best actor.
Critics, on the other side, have slammed the film for whitewashing the war, glorifying violence and inciting anti-Muslim sentiment. But how do Iraqis feel about it now that it is in Arab cinemas?
'Killing sprees'
"This film is disgusting. This person has killed 160 people," said Abdel Sattar Ramadan, an Iraqi writer.
"We all believe in humanity. The killing of 160 people by the hands of one person, regardless of his background, ideology, religious or nationalist beliefs, is unacceptable. We don't defend terrorism, but not all these people were terrorists."
Starring Bradley Cooper, the film is based on the best-selling memoire of Navy Seal Chris Kyle, who is notorious for the highest-known kill count in U.S. military history.
Dubbed "The Devil" by Iraqi insurgents, Kyle served four tours in Iraq and claimed 255 kills, 160 of which were confirmed by the Pentagon, the BBC reported.
Kyle was shot dead in 2013 by an Iraq war veteran who reportedly suffered from post-traumatic stress disorder.
More than 112,000 Iraqi civilians were killed by the invasion, occupation and insurgency, between 2003 and 2013, according to Iraq Body Count. Up to 4,489 American soldiers died, according to icasualties.
"Iraqis were being killed like birds and wild animals" in the film, said Ramadan. "Iraqis are more dignified and honorable than to be killed in such an inhumane manner."
But Ali Khedery, a former U.S. advisor to a string of American ambassadors in Iraq, said that he does not agree with the critics.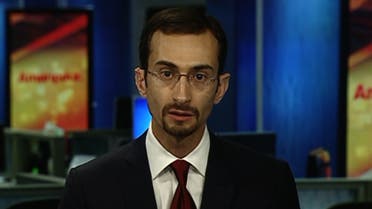 "Overall, I thought it was well directed, well-acted and generally balanced."
"War always provokes strong feelings," added Khedery. "So in a way, no matter what movie is going to be made, no matter what the content is, it is always going to elicit critiques, anger and frustration. I think it is sort of a part of the deal in making a war movie."
Although there aren't many cinemas in Iraq, a country trenched in war and insurgency, an upscale shopping center, the Mansour Mall, screened the film for a week, reported NBC News. The theater management later decided to pull the controversial movie "because the hero of this film boasts of killing more than 160 Muslims," NBC News quoted a theater employee saying.
The film opens with Kyle's dilemma about whether to shoot a boy preparing to throw a grenade at U.S. Marines.
Later, the viewer is taken through Kyle's struggle with the fact that his first kill was a child, though according to his memoire he killed his mother and spared him.
"I had to do it to protect the Marines, so do you want to lose your own guys or would you rather take one of them out?" Kyle told Time magazine in 2013.
Kyle was remorseless. "Savage, despicable evil. That's what we were fighting in Iraq," he wrote in his book.
"I only wish I had killed more. Not for bragging rights, but because I believe the world is a better place without savages out there taking American lives.
"I loved what I did. I still do. If circumstances were different - if my family didn't need me -I'd be back in a heartbeat. I'm not lying or exaggerating to say it was fun. I had the time of my life being a SEAL."
American-Egyptian NBC foreign correspondent Ayman Mohyeldin accused Kyle of racist views toward Iraqis, and of going on "killing sprees" during his time there.
Justification of war
U.S. liberals have slammed the film for being a propaganda tool that justifies the Iraq war.
"The people Kyle shoots always represent a 'savage, despicable evil,' and the physical and mental cost to other Americans just comes with the territory. It's a Republican platform movie," film critic David Edelstein wrote.
"In more ways than one, the Iraq occupation is seen through the sight of a high-powered rifle. The movie is scandalously blinkered."
The film draws a direct link between the 9/11 attacks and the Iraq war, an alibi used by then-President George W Bush to justify the invasion, which was debunked.
Speaking about scenes in which Kyle was watching coverage of the attacks on U.S. embassies in Africa, and later of 9/11, London-based Iraqi expat Arkan al-Adnani said his first thought was that Kyle was being radicalized.
"I related that to people on the other side of the world who saw pictures in Gaza and Iraq. They're the same people who actually share the same kind of feelings," said Adnani.
"They saw pictures on TV and they got radicalized in the same way. To be portrayed as a hero is the point where you say 'no, this isn't right'."
The movie ends with real footage of Americans standing in line along a highway for Kyle's funeral procession.
"I saw the people on the street cheering for him, and I just thought to myself, 'these people and those who cheered for Osama Bin Laden have a lot of resemblance'," Adnani said.
"I think they have the same mentality… They're two sides of the same coin… people cheering for a killer."
Jordanian blogger Ayman Abu Laban said: "The movie portrayed the Iraqi resistance as savage and the American soldier as the invincible hero. It's not an alteration of the facts as much as a justification of the war."
He added: "It justifies the war on terrorism and on Muslim countries in general, and emphasizes that such wars are defensive, not invasions."
Consequences
The American-Arab Anti-Discrimination Committee (ADC) has written an open letter urging director Eastwood and actor Cooper to denounce the "hundreds of violent messages targeting Arab and Muslim Americans from movie-goers" on social media, "in an effort to reduce the hateful rhetoric."
One Twitter post read: "Nice to see a movie where the Arabs are portrayed for who they really are – vermin scum intent on destroying us."
ADC said it was working with the Federal Bureau of Investigation regarding the threats. However, the film might also stir anti-American sentiment among Iraqis and Arabs, amid an already alarming rise in extremism in Iraq and Syria.
"The film delivers a negative message regarding the real intention of the Americans," Abu Laban said.
"It raises doubts about the extent to which the American administration is truthful in opening a new page with Muslims."
Ramadan said: "Iraq is trying to stand up to terrorism through national reconciliation, but rubbing salt into wounds is unacceptable, especially at this time.
"Killing Iraqis in this manner doesn't make the United States an ally of the Iraqis, and other Arabs won't like to see the hunting of Iraqis as if it was a safari trip in Africa."