News outlets this week speculated on the apparent conversion of a former American Muslim beauty queen to Christianity.
Lebanese-born Rima Fakih came to fame after winning the national Miss USA pageant in 2010. She later had a short-lived stint as a WWE wrestler.
But now, the 30-year-old beauty queen also seems to have come to a new faith.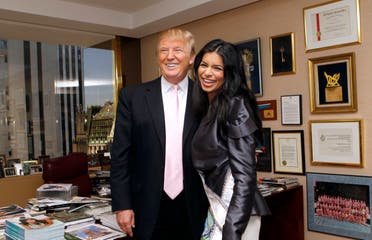 UK-based magazine Christian Today reported that Fakih "gave her life to Christ last month," as she prepares to marry Wassim Salibi, a wealthy music producer who is a Maronite Christian..
While Fakih was raised as a Shiite Muslim, she attended a Catholic school near the Lebanese capital Beirut. Her family later moved to New York to escape the devastation of the Lebanese Civil War.
In March, Fakih tweeted a bible verse from her official account.
She is set to marry on May 15.
Jordanian news outlet Albawaba said that despite Rima's Shiite background "it's no surprise that she has changed faiths, seeing as she never associated herself with just the one religion."
Fakih had told US news site Huffington Post in 2010 that "religion really doesn't define me or my family."