A lion-hearted Indian who pedaled his cycle rickshaw all the way from Calcutta to Ladakh in Kashmir covering 3,000 km is the subject of a new award-winning film, which celebrates wanderlust with sensitivity and candour.
The inside story of Ladakh Chale Rickshawala [Rickshaw Driver's journey to Ladhakh] , directed by Indrani Chakrabarti, which has just bagged a National Award – Indian film industry highest prize – is as mind-blowing as Satyen Das' own journey on three wheels from one corner of the country to another in 65 days.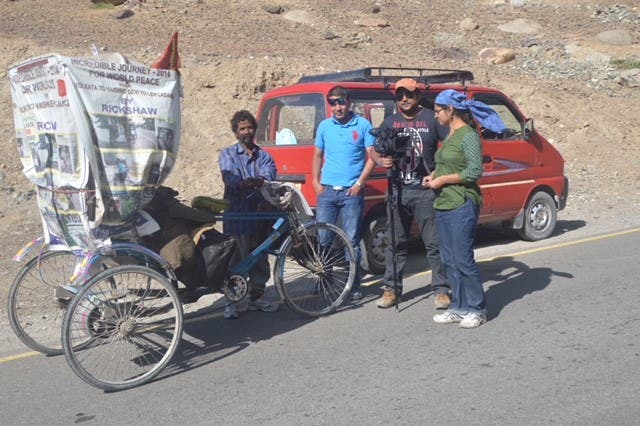 A National Award is undeniably something to die for in India's cut-throat world of film making. Conferred by the Government, it owes its legitimacy and respectability to cinema professionals who comprise the jury and run the whole show independently instead of officials steeped in corruption and nepotism.
The genesis of Indrani's coming of age celluloid venture made on a shoe-string budget is straight out a movie. The documentary producer and the rickshaw driver live in Naktala on Calcutta's outskirts. She regularly used Satyen's pedicab. Suddenly, one fine day, the foot-loose Satyen casually told her that he was going to ride his rickshaw to Ladakh to explore the scenic region.
Camera following
At first Indrani couldn't believe her ears. But when she realized that Satyen wasn't day-dreaming, she decided to film the ordinary man's extraordinary journey, although she didn't have the resources to follow Satyen with a camera.
Thinking on her feet, Indrani gave him her own Handycam and taught him how to use it. "Intiially I thought that I would make the documentary out of the footage Satyen shot", she told Al Arabiya after a special screening.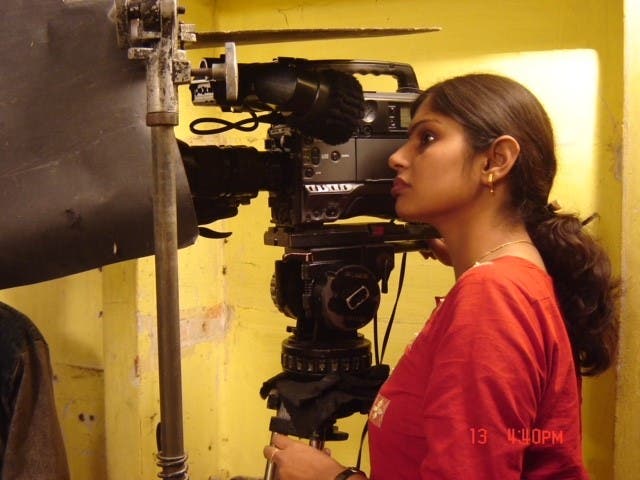 "But after a couple of weeks, he rang up to say that the Handycam had stopped working. My heart sank. Ultimately a member of our unit met Satyen in Varanasi, returned to Calcutta with the Handycam for repairs and handed it back to him in Haridwar".
Satyen undertook the grueling journey at the height of summer in mid-2014. He pedaled during the day, spent nights in temples and bathed in roadside water taps. From Haridwar he traversed Haryana and Punjab before crossing Jammu, Srinagar and Sonmarg.
"We kept in touch with Satyen over mobile phone. When he informed us that he was headed for the breathtaking Zojila Pass, which is the gateway to Ladakh, I realized that we should join him to film the last lap of his epic journey. We couldn't afford to fly but still made arrangements and finally caught up with him at Lamayuru, famous for its Buddhist monastery, roughly 70-80 km before Satyen's final destination, Leh in Ladakh", recalled Indrani.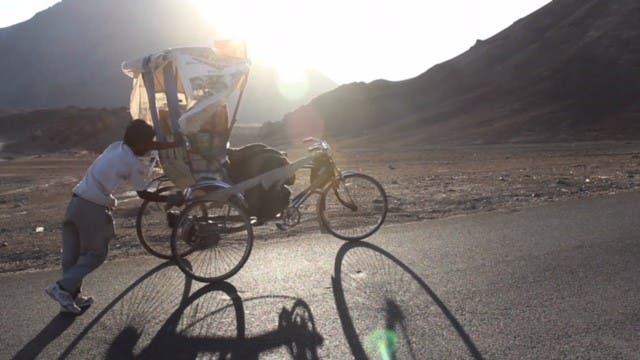 Ladakh Chale Rickshawala – Indrani's sixth documentary in 14-15 years – wouldn't have been made if she hadn't trusted Satyen with her Handycam in the first place. Her generosity demonstrates that a true artiste must have faith not only in himself but in lesser mortals.
Communist heritage
A partnership of the haves and have-nots can produce startling results as this film shows. In that sense, Indrani is the inheritor of Bengal's communist heritage now fraying at the edges. The core, though, is still intact.
Satyen's brief fling with a Belgian cyclist in the forbidding mountains of Kashmir; essentially a romance between two adventurers; imparts some spice to a very dangerous journey. He revels in the freedom that the odyssey provides from his daily grind in Calcutta.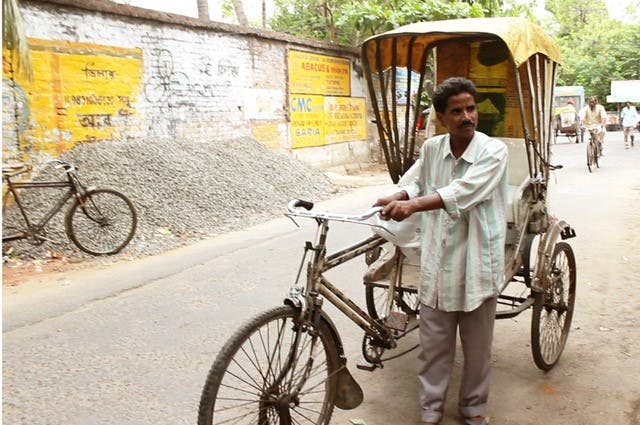 His wife Munni complains bitterly about financial hardship and stalking by strange men in his absence but he is too engrossed in his own world to even give her a patient hearing. He doesn't seem to miss daughter Priyanka either.
The 65-minute documentary poignantly chronicles three journeys: Satyen's, Indrani's and Munni's. All three struggle against odds and grapple with a variety of challenges. While Satyen has to contend with the harsh climate and dangers lurking in the mountains, the director is cash-strapped and has to improvise ways to meet her cinematic goals. And Munni ploughs a lonely furrow while her fun-loving husband is on a high.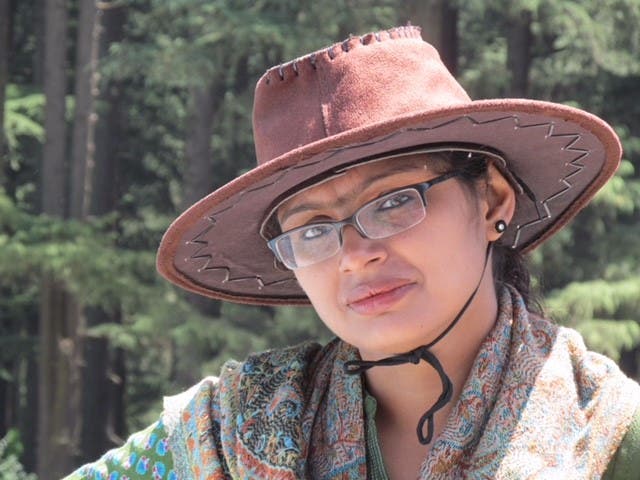 "We had to raise money along the way to complete the film. Lack of funds slowed us down", Indrani said. And she has another lament: the media lionizes feature films relegating documentaries to the sidelines.
"This is outright step-motherly treatment. Both capture visions of our world, our cultures, our lives and loves. The lines between them blur when the documentary maker is passionate and creative. Hence the discrimination must stop."