Covering conflicts: Lessons from the Saudi-Yemen border
Al Arabiya English online journalist Ismaeel Naar reflects back on his first experience covering the Saudi-Yemen border attacks
Nine-year-old Saudi Mahdi al-Abbas lay in a bed at King Khaled's Hospital in Najran surrounded by a fleet of family members, well-wishers, government officials and journalists.
His father stood next to him, Mahdi's left eye, ear and neck were heavily bandaged after surviving a Houthi militia rocket attack.
We're told his three-year-old cousin Yahya, only hours earlier enjoying the last few days of summer vacation playing outdoors after breakfast, died in the attack.
I wondered whether Mahdi knew it yet, but didn't ask.
His father prompted the small group of journalists to take pictures of his son, as we hesitantly looked at the duo, asking ourselves whether we should be so intrusive around a recuperating child of war.
Will anyone care?
"Please, please take pictures. I want the world to see what the Houthis and Ali Abdullah Saleh forces are doing. They're just children who were enjoying their right to play in their own home. But the militias don't care," his father Salah told me and the other reporters.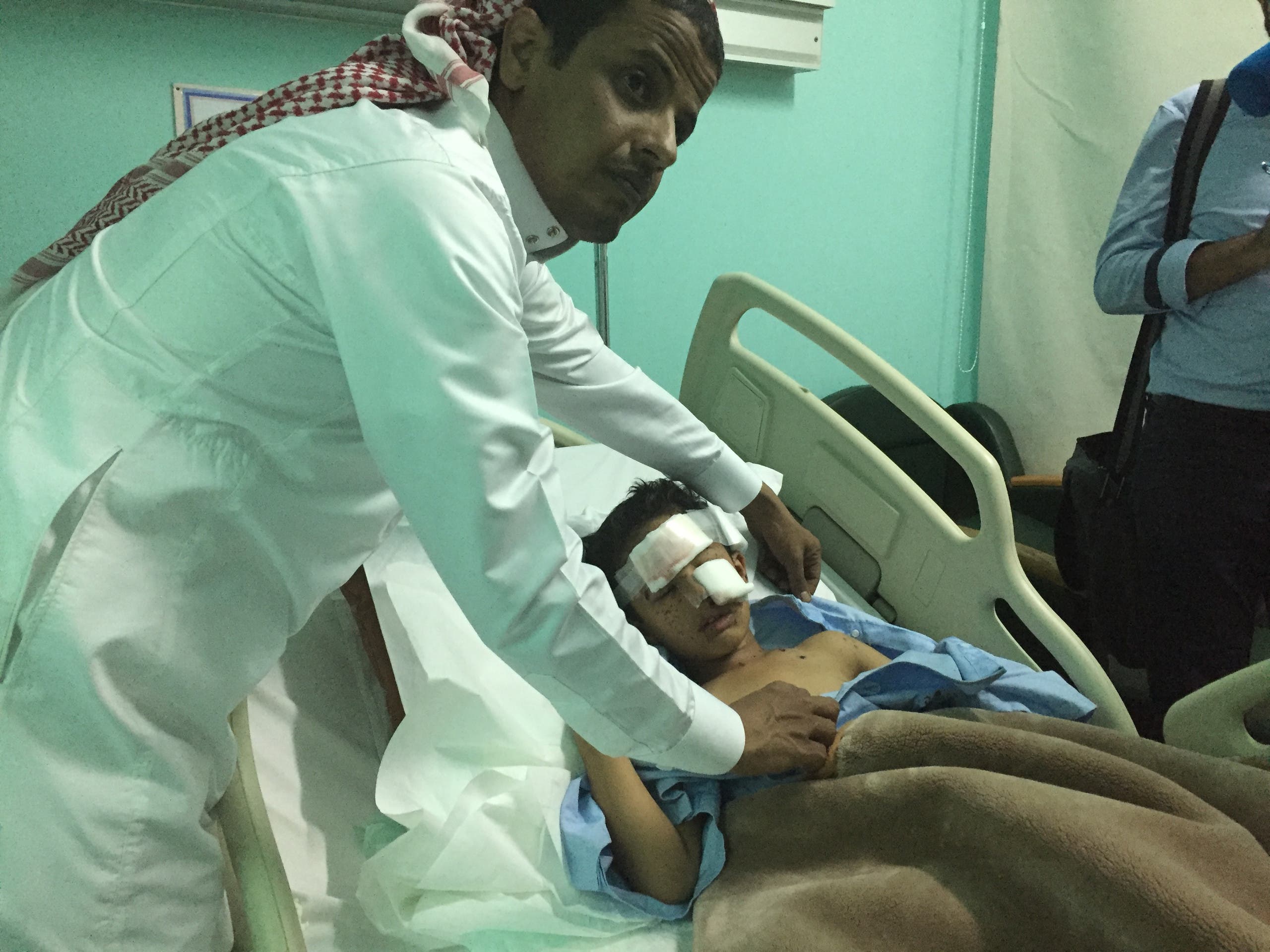 As a journalist who has spent the better half of the year sitting at a desk in a newsroom covering the Yemeni conflict, I took a photo of the child pondering whether our viewers would be moved by the images.
In a wards down the hall, Pakistani worker Imran Khan sat up as we approached his bed. The journalists were a mix of Saudi, other Arab nationals and foreign press from well-known publications and news agencies. Most spoke a mix of Arabic and English but none knew Urdu. My knowledge of the language was limited but I was determined to know his story.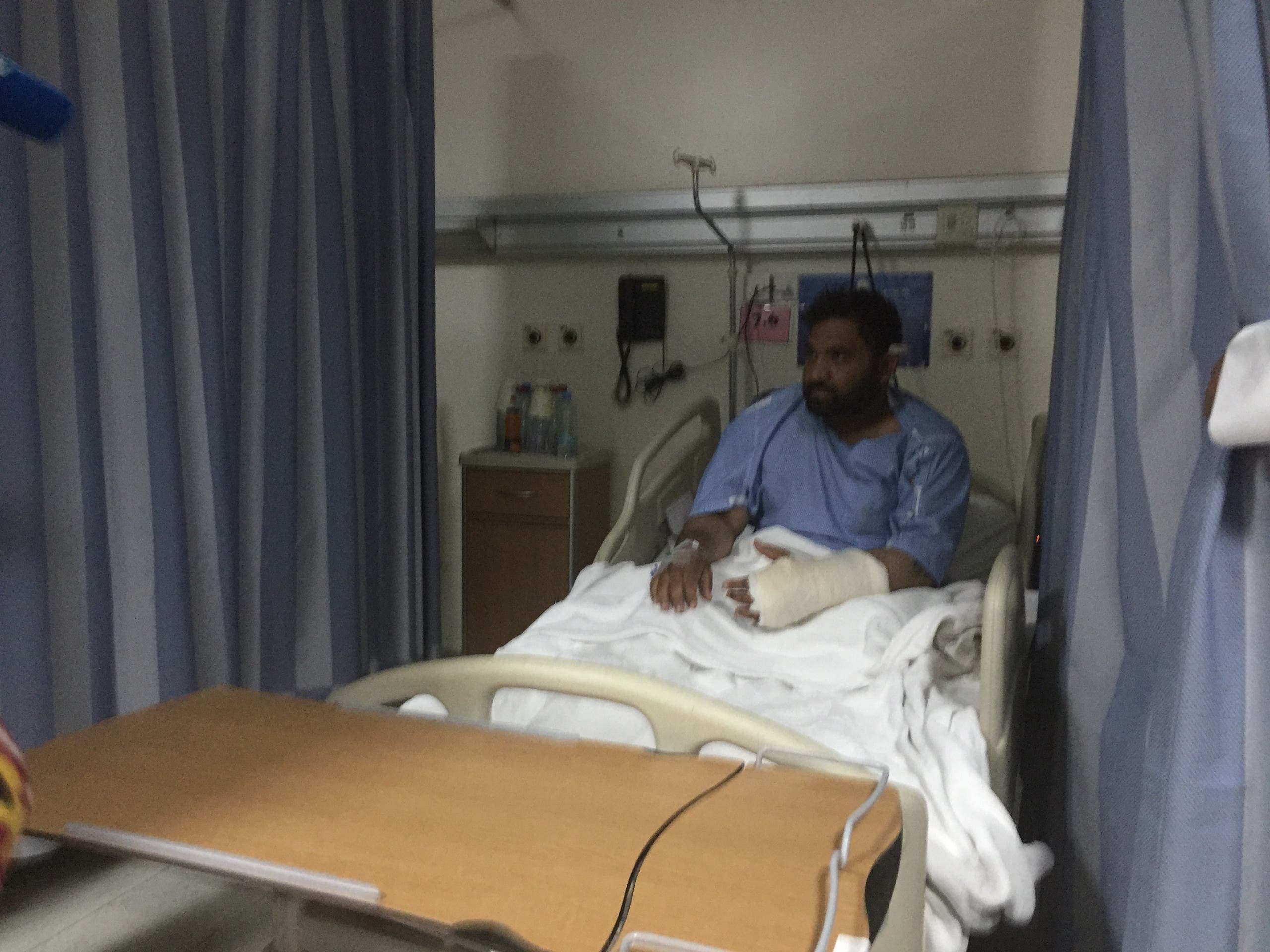 Khan survived the same attack that killed Yahya. Two other Pakistani coworkers also survived, one with minor injuries the other requiring the major surgery. Khan had arrived from Peshawar four months ago in the hope that his job in Najran would help elevate he and his family's standard of living. Instead, he sits confused in a hospital bed with no family or familiar faces around him.
Before leaving the hospital, Mana'a al-Ghobari spent a few minutes talking to reporters. He said he was a 39-year-old teacher, and he said he vowed not to leave Najran despite the near daily cross border attacks.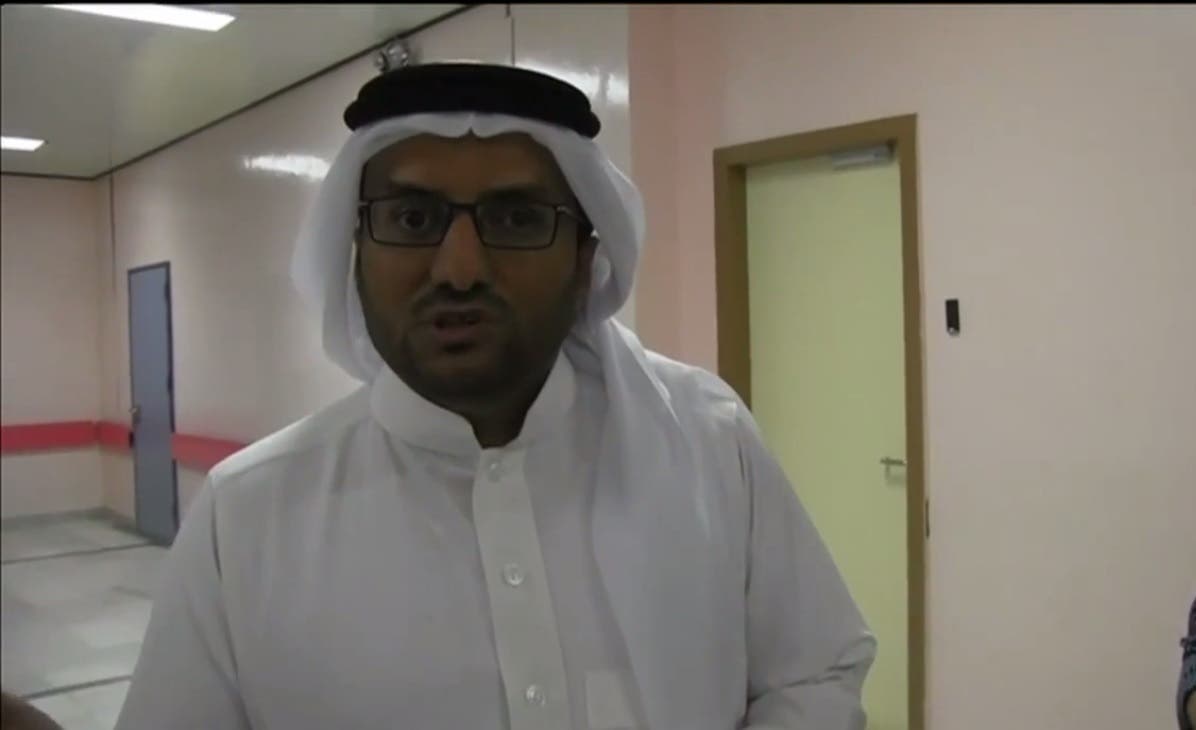 "We are brave and loyal enough to stay here, this is our city and we are not going to be forced out. The Houthis are targeting us so that they could pressure the Saudi government into action, but we're not afraid," he told reporters.
On the way back to the naval airbase to catch our warplane ride back to the Saudi capital Riyadh, I was reminded that in times of war it's easy to forget the ordinary faces affected by the conflict. As a journalist who spends much of their time at a desk thousands of miles away in a safe place, it's easier to filter them out and focus on the "he said, she said" of politicians fighting out for a solution to solve the conflict.
Objectivity during war
I was question by someone who had read my reporting whether I had broken the golden rule of journalism: objectivity. As a young cub reporter wanting to make his mark in Arab journalism, I wondered whether I had indeed.
In 2011, I had filmed my first documentary on a group of elderly Syrian refugees crossing the border into Jordan - the war had become too much for one sister who had recently had open heart surgery. In Jordan, she was turned away from post-surgery treatment because her papers were still in Syria.
In 2014, I was interviewing a source in Gaza and stayed up all night with him on the phone as he covered the Shujaeah massacre. He had to stop the interview at one point to describe how one of his childhood friends was killed that night and all he could find were the remains of his friend's brain.
In 2015, I had gotten used to reporting on death and war so much by now that when images of drowned Aylan Kurdi took the world by storm, I barely felt anything. Not to say that I did not care for the child, but that the constant flow of war had drained me emotionally.
As I pulled off from the tarmac leaving behind the sources and subjects of my reporting, I'll thought about how I will always wonder how Mahdi will wake up and imagine a life without his Yahya, or how Imran will have to battle with whether to stay in Najran and replace the Houthis with the Pakistani Taliban back home. And whether Mana'a will ever pause during his lessons and wonder how many more Saudi children would have been sitting in his classroom if the war had never happened.
These are the people of war, and as journalists it's our duty to report their stories. We're told that journalists should always stick to the facts but journalism is only ever useful in the context of humanity.
As more wars and conflicts hit our region in the coming years, I hope that my generation of journalists and the next will always remember the Mahdis, Imrans and Mana'as.