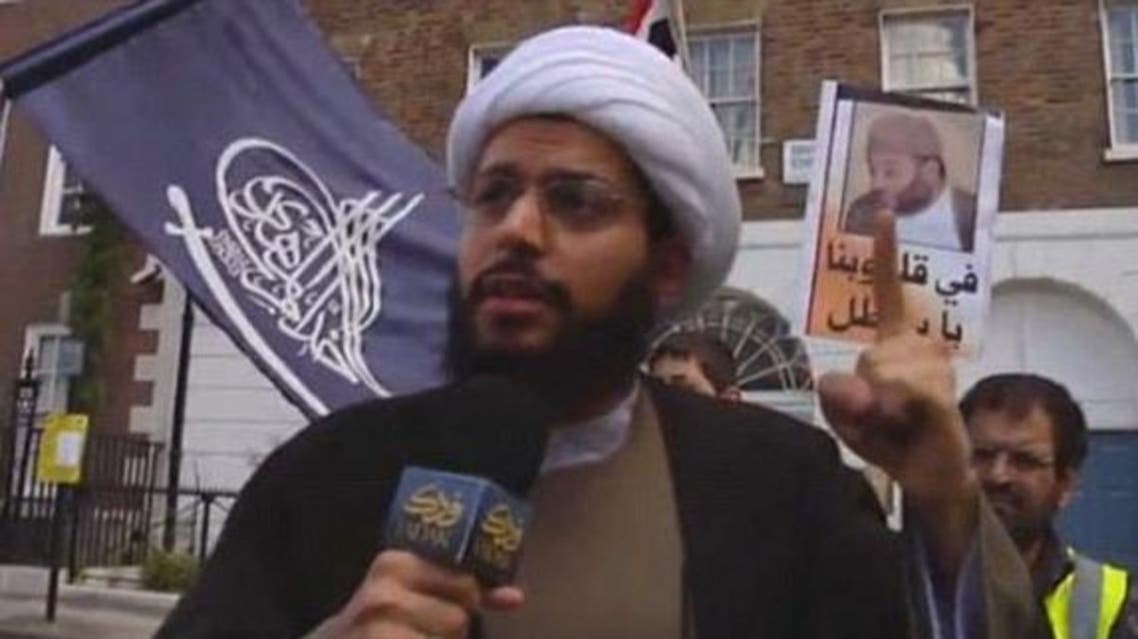 Muslim cleric in UK probe after 'vile' Fadak TV rants
Satellite station based in a leafy suburban village to be investigated after broadcasting allegedly inflammatory messages
A satellite TV station based in suburban England is being investigated after allegations it broadcast a Muslim cleric's "hate sermons" and "vile rants" to audiences across the Middle East.
The UK's independent television regulator says it has launched an investigation into Fadak TV, which was founded by Sheikh Yasser al-Habib. The Shia cleric has been accused of making remarks on air considered offensive to Sunni Muslims, and of stirring sectarian tensions in the Islamic world.
Sheikh Yasser's UK-licensed station is based in a former Christian church hall in the leafy village of Fulmer in suburban Buckinghamshire.
Ofcom, which regulates communications in the UK, told Al Arabiya News it has recently launched an investigation into the station.
"Fadak TV is under investigation by Ofcom and if the channel is found to be breaking our rules, then we will take robust action. Our powers allow us to issues fines and take channels off air," a spokesman said.
Ofcom reportedly investigated Fadak TV in 2012 after a sermon by Sheikh al-Habib.
The UK has strict rules on broadcasting so-called 'hate speech'. But the UK media reported that Fadak TV is not broadcast in Europe, and so Ofcom has been powerless to act.
The regulator has nonetheless decided to launch a fresh probe into Fadak after new press reports over Sheikh Yasser's sermons.
According to the Daily Mail, Sheikh Yasser was reportedly granted asylum in the UK in 2004, having been jailed in his native Kuwait for insulting Sunni Muslims.
The newspaper accused Sheikh Yasser of broadcasting "vile rants" and "hate sermons" from his suburban base, which the cleric reportedly bought for £2 million.
Dr Omer El-Hamdoon, president of the Muslim Association of Britain, said he welcomed investigations into anyone said to be stirring tensions.
"People who incite hatred do not serve the society's interest whether it's Muslim or non-Muslim," he told the Al Arabiya News Channel. "This is why we welcome any governmental measure to investigate anyone working on pitting sects against one another. [Such measures] would prevent strife among Muslims."
Chris Doyle, the director of the London-based Council for Arab-British Understanding (CAABU), said he welcomed the investigation into Sheikh Yasser's TV channel.
"He should be investigated," Doyle said. "It is clearly that delicate and difficult balance between freedom of speech and direct incitement. Understandably, there will very little sympathy in the UK for this extremist rhetoric."
Sheikh Yasser did not respond to requests for comment when contacted by Al Arabiya News.